We've compiled a list of activities and classes in the Lakeland area specially designed for babies, toddlers, and preschoolers. Whether you're looking for the opportunity to socialize with other moms, a place for your toddler to use up some energy, or a weekly activity to get you out of the house, you'll find something on this list.
Thank you to Kindermusik at Music Connections with Debbie Mondale for sponsoring this post!
When you see your young child dancing to any music in range, or hear them singing to themselves, or feel them tapping out a beat on your hands or a set of pots and pans, you've got to wonder, "How can I nurture this love of music at this young age?" It is absolutely possible… even for very young babies… to build a good foundation for music, as well as allow music to help them blossom personally at each of these ages and stages!  Kindermusik classes are a great opportunity to meet other moms and enjoy a safe environment for making connections through music in so many ways.
Watching a classroom of children and families, it is easy to see the joy in making music together. Children are engaged in their own way, exploring their own abilities, connecting with a parent, and interacting with other children. And Kindermusik is so much more than that. At each age, there is an integrated curriculum carefully designed around the "sensitive periods" for learning specific concept and skills, both musically and developmentally:
Foundations – Infants up to active walking
Music for Nurturing through Together Time
Level 1 – Active Walking babies to 24 months
Music for Active Exploring through Together Time
Level 2 –  Almost Twos to Young Threes
Music for Engaging Learners with Together Time
Level 3-4:  Threes and Fours
Music for Expanding and Preparing with Peers Independently
Level 5:  Fives & Sixes
Music for Developing Young Musicians with Music Theory, History & Culture
Mixed Age:  Babies through Fives
Music for Connecting Families and Friends
Take a peek at the offered schedules for weekly class groups, AND/OR get involved in our unique Playdates scheduled one Saturday a month. Like us on Facebook, and click your interests in any of our Facebook Events to get Playdate updates.
Click here to schedule a free class preview!
Kindermusik classes are located at: 1736 New Jersey Rd., Lakeland, 33803  (in the Lakeside Baptist Complex)
863-816-8835 / Website / Facebook
Learn More
Indoor Play
Click on the categories to see the listings below. If your favorite activity for kids age 0-5 is missing, share it in the comments and we will add it here. You can also click here to submit a listing.
Featured
At Family Fun Center you'll find Miniature Golf, Lazer Tag, Funtasia soft play, Redemption Games, Arcade Games, Vault Assault Lazer Maze, and much more! Fun for all ages.

FUNTASIA SOFT PLAY:
One of the largest soft play areas in the country, Funtasia is active entertainment for all of your little ones ages 12 & under! Your children will explore a 4 story maze of tunnels, tubes, slides, and obstacles. Kids will have a ball interacting with each other and finding their way though all of the fun activities. In the back corner you'll find a ball pit and small slides just for the babies and toddlers. Visit on a weekday morning when the big kids are at school for the best experience with your little one! The unlimited day pass allows for re-entry so that you can enjoy the other attractions at the Fun Center.

MINI GOLF:
Enjoy our 18 hole adventure golf course. Fully lit so you can play day or night! Golfers of ALL ages will enjoy competing on each of the par 2 holes along the way.

BIRTHDAY PARTIES:
Family Fun Center is the perfect location for birthday parties, team parties, and other celebrations. Party Packages start at just $149 and can be customized with any of our attractions based on the age group of your party. All packages include pizza, drinks, and a birthday gift for the guest of honor. For your next birthday party, let Family Fun Center do the set-up, clean-up, and all the entertaining in between. All you need to bring is the cake and candles!

SENSATIONAL SUNDAYS – SENSORY FRIENDLY:
Sensational Sundays are an opportunity for families to play in Funtasia with the lights and noise turned down prior to opening to the general public, ideal for children who need a sensory friendly environment. Visit http://thefamilyfuncenter.com to get upcoming dates.

CAP'S PIZZA CAFE:
Pizza, chicken wings, pretzels, snacks, drinks, frozen treats, and more! Check out our menu at http://thefamilyfuncenter.com/caps-pizza-cafe-menu/.
Outdoor Activities
Head to Lake Morton to feed the ducks!
FREE Library Programs & Kids Classes
You can also find all of the toddler and kids programs at Family Fundamentals and the Lakeland Library branches are on our calendar!
Family Fundamentals is a collaboration of organizations committed to strengthening families and our community by increasing access and awareness to resources and services. This Success By 6 parent resource center is a warm, welcoming place where parents and other family members come to access information, support services, and the tools they need to be the best parents they can be. Forty-two agencies offer services on site to provide a one-stop opportunity for parents. Parents come for one service or class and return for others. The center is located at 1021 Lakeland Hills Blvd. in Lakeland, above the Lakeland Volunteers in Medicine.

Weekly classes for ages 0-5 are offered for FREE! Check out the 2017-2018 schedule in the photos. Schedule follows Polk County Schools calendar. All classes are also listed on our calendar at http://www.lakelandmom.com/calendar.
All of our local libraries offer storytimes and other activities for toddlers during the week. Click the website links below to check current schedules for each of our libraries.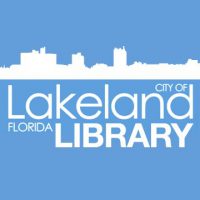 The eLibrary is a branch of the Lakeland Public Library located in the Lake Miriam Shopping Center. Check the website for upcoming programs for children and adults.
Playgroups, Mom Groups, and Mom/Child Activities
Classes & Activities for Ages 5 & Under
Check out our Directory for a full list of kids classes and family resources in Lakeland and Polk County. If your business or organization isn't listed, click here to submit a listing!
Do you

♥

Lakeland Mom?
If you find this information useful, we ask you to consider making a small donation!
These donations go towards the many expenses associated with running LakelandMom.com. Your support allows us to continue providing you with great information on kids activities and family-friendly events in Lakeland and across Polk County.