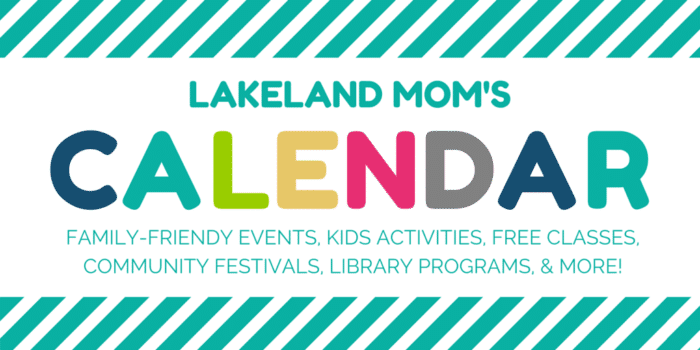 Our Local Event Calendar is a compilation of all of the family-friendly events the Lakeland area has to offer! We guarantee you won't find a more comprehensive list of events for kids and families anywhere else in town.
Do you know of a family friendly event that isn't listed here? Click the "Post Your Event" button at the top of the main calendar. If you are unsure whether the event meets our guidelines, please click here to check the list.
Are you interested in having your event featured on this page and promoted by Lakeland Mom? Get more info here.
• • • Featured Events • • •
• • • Event Calendar • • •