On Saturday, September 23, 2017 you can visit Explorations V Children's Museum in Lakeland or Bok Tower Gardens in Lake Wales for FREE as part of Museum Day Live hosted by Smithsonian magazine.
You MUST have a Museum Day Live ticket in hand (or on your smartphone) to receive free admission, and we've got the scoop on how to get your free ticket in 3 minutes or less! 
Follow the steps below to secure your free admission ticket:
Enter your name, email, and then select FL to pull up a list of participating museums. Then you'll have to select Bok Tower Gardens OR Explorations V Children's Museum. After you submit you'll see a link to download and print your ticket. (You should also receive an email with a link to your ticket which you can show at the door instead of printing, however I am still waiting on my email, so I'd print or save the ticket as an image if possible).
Head to Explorations V Children's Museum OR Bok Tower Gardens on Saturday with your free admission ticket (valid for 2 people) and HAVE A GREAT TIME!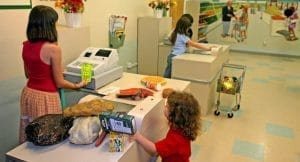 Explorations V Children's Museum is a hands-on, fun-filled adventure in learning for children and their families. Three floors of kid-powered exhibits and programs! All of the exhibits are just for kids – be a news anchor, pilot, sheriff's deputy, astronaut, performer, grocery shopper, biologist, engineer, and more.
Located at: 109 N. Kentucky Avenue, Lakeland, FL 33801
(863) 687-3869 / Website
Museum Day Hours of Operation: 9:00 AM ‐ 5:30 PM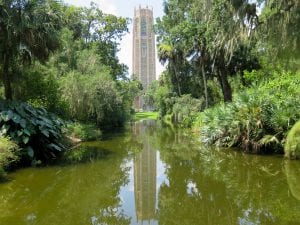 Bok Tower Gardens is a National Historic Landmark, featuring a majestic 205-foot tower with daily carillon concerts at 1pm and 3pm. While you're there, be sure to visit Hammock Hollow children's garden, enjoy the lush landscaping and unique plants, see the outdoor kitchen and edible garden, and tour Pinewood Estate.
Located at: 1151 Tower Blvd, Lake Wales FL 33853
863-676-1408 / Website
Museum Day Hours of Operation: 8:00 am ‐ Last car admitted at 5:00 p.m. Gardens close at 6:00 p.m.
IMPORTANT DETAILS:
Your ticket is valid for YOU & ONE GUEST (2 people total). Additional members of your household will need to pay admission, extended family can request their own free admission tickets.
You can only request a ticket to one participating museum.
Tickets are only valid on Saturday, September 23, 2017.
Guests MUST present an official Museum Day Live! ticket to receive free admission.
If a museum reaches capacity, the museum has the right to limit the number of guests until space becomes available.
If you're looking to venture a bit further, Cracker Country in Tampa, along with other museums in Tampa, Bradenton, Sarasota, and Orlando are participating. Click here to see a full list of museums in Florida.
The Polk Museum of Art is also participating in Museum Day Live, however admission is FREE EVERY DAY so you can visit anytime.
Use this great offer to check out a Polk County attraction for the first time or visit one of your favorites!