We've compiled a list of activities and classes in the Lakeland area specially designed for babies, toddlers, and preschoolers. Whether you're looking for the opportunity to socialize with other moms, a place for your toddler to use up some energy, or a weekly activity to get you out of the house, you'll find something on this list.
Thank you to Kindermusik at Music Connections with Debbie Mondale for sponsoring this post!
Kindermusik at Music Connections with Debbie Mondale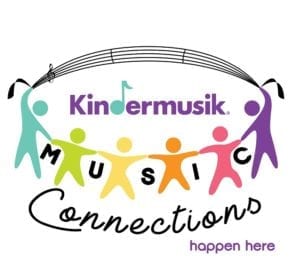 Children thrive on music!  The joy of music makes it one of the best processes to get your young child engaged, interacting, and learning.  Kindermusik makes it easy for you to enjoy music-making with your children from infancy through age 7, with guidance on how all of these musical activities help your child learn and gain important skills during the years most critical to their brain development.
In weekly classes, your child is caught up in the music with family and new friends, engaging in movement, rhythm, vocal activities, and creative play.  As the world's leading provider of music-based education, Kindermusik's curriculum, as well as the music, books, instruments and more you take home are designed to offer age-specific learning methods which lay a solid foundation for music education as well as whole child development at each unique stage in a young person's life:
Absorbing infants, active exploring toddlers, engaging and amazing two year olds… all with their favorite partner (mom, dad, grandma, nanny…).
Students 3 – 6 years old participate independently with their peers as we integrate storytelling and imaginative play with musical concepts and skills to prepare them effectively for future music lessons.
Kindermusik programs at Music Connections in Lakeland are a great opportunity to connect with other moms and caregivers for meaningful relationships. With 20+ years experience, owner and lead educator Debbie Mondale guides you and your children through these group music making opportunities at a variety of times to fit your schedule.
LOCATION: VIRTUAL & OUTDOORS –  During this pandemic, you can participate in our Kindermusik classes VIRTUALLY from the comfort of your own home (read Parent Reviews to see why they LOVE it!)  OR, You may be able to participate in our limited OUTDOOR Kindermusik classes will be held on the DECK at 2700 S. Florida Ave., Lakeland, FL 33803 – at the United Methodist Temple across from Southgate.
2700 Florida Avenue South, Lakeland, Florida 33803
Activities and Classes for Toddlers & Preschoolers in Lakeland
FREE Library Programs for Kids – Storytime, STEM, Crafts & More
All of our local libraries offer storytimes and other activities for toddlers during the week. Visit our calendar to see all upcoming events at our libraries. If your library isn't listed, visit our Directory for a full list of Polk County Libraries.
Additional Indoor Play Locations
🤸 Chick-fil-A Indoor Playground – Click to see a list of local CFA locations (note that South Lakeland is closed for remodeling from Feb. – June 2019)
🤸 Defy Lakeland (formerly 2Infinity) – Indoor trampoline & adventure park offering KidJump hours where the park is open only for children 6 & under
🤸 Urban Air – Indoor trampoline & adventure park offering Jumperoo hours where the park is open only for children 5 & under
Ideas for Outdoor Play
☀️ Head to a local playground!
☀️ Feed the ducks – Lake Morton is the best place to find an abundance of birds. Take corn (canned, frozen or fresh), duck pellets (sold at pet stores), lettuce or greens, defrosted frozen peas, or birdseed. Bread is bad for the ducks and swans!
☀️ Circle B Bar Reserve – Look for alligators, eagles, and other amazing wildlife at Circle B Bar Reserve– named one of the "Top 51 Places in the US to See Wildlife" by USA Today! Entry is FREE. Toddlers will also enjoy exploring the Nature Center and playing in the "treehouse" inside.
☀️ Hammock Hollow Children's Garden at Bok Tower – Children under 5 are free, adult admission only $15. Click here to read our review.
☀️ Mulberry Phosphate Museum – Dig for sharks teeth and fossils in the outdoor phosphate pile, then head inside to see the skeletons and shark teeth on display inside. Make sure you bring a small shovel or other item to dig through the rock pile, and something to sit on – you won't want to kneel. (The phosphate pile is always open, visit the website for museum hours)
☀️ Little Free Library – find a little library around town where you can take a book and/or leave a book – for FREE! Clean out your bookshelves and leave a few at each location, and hopefully you'll find something to take with you. Use the map at littlefreelibrary.org to find one near you.
☀️ Visit a Farmers Market – Pick up fresh local produce at a local market – there are 5 across Polk County that happen on various days during the week
☀️ Go on a picnic – One of our favorite locations is Peterson Park and then we walk the nature trails and boardwalks afterwards
Indoor Play and Toddler Open Gym in Lakeland
Playgroups in Lakeland
Parent + Child and Mommy + Me Classes
MOPS and Mom Groups in Lakeland
Music, Dance, Sports + Classes for Toddlers