1015 Sikes Boulevard
Lakeland
Florida
33815
US
Support FBCH and One More Child through donations and volunteer opportunities. Donations needed include children's clothing, toys, books, bedding, women's clothing, diapers, household items, kitchen supplies, food, and more.
All donations are used to support their services including foster care, family support, single moms programs, and more. Drop off donations M-F from 8:30am-4:30pm at Harold Clark Simmons Compassion Center.
Visit http://www.fbchomes.org/volunteer-application/ for details on volunteer opportunities.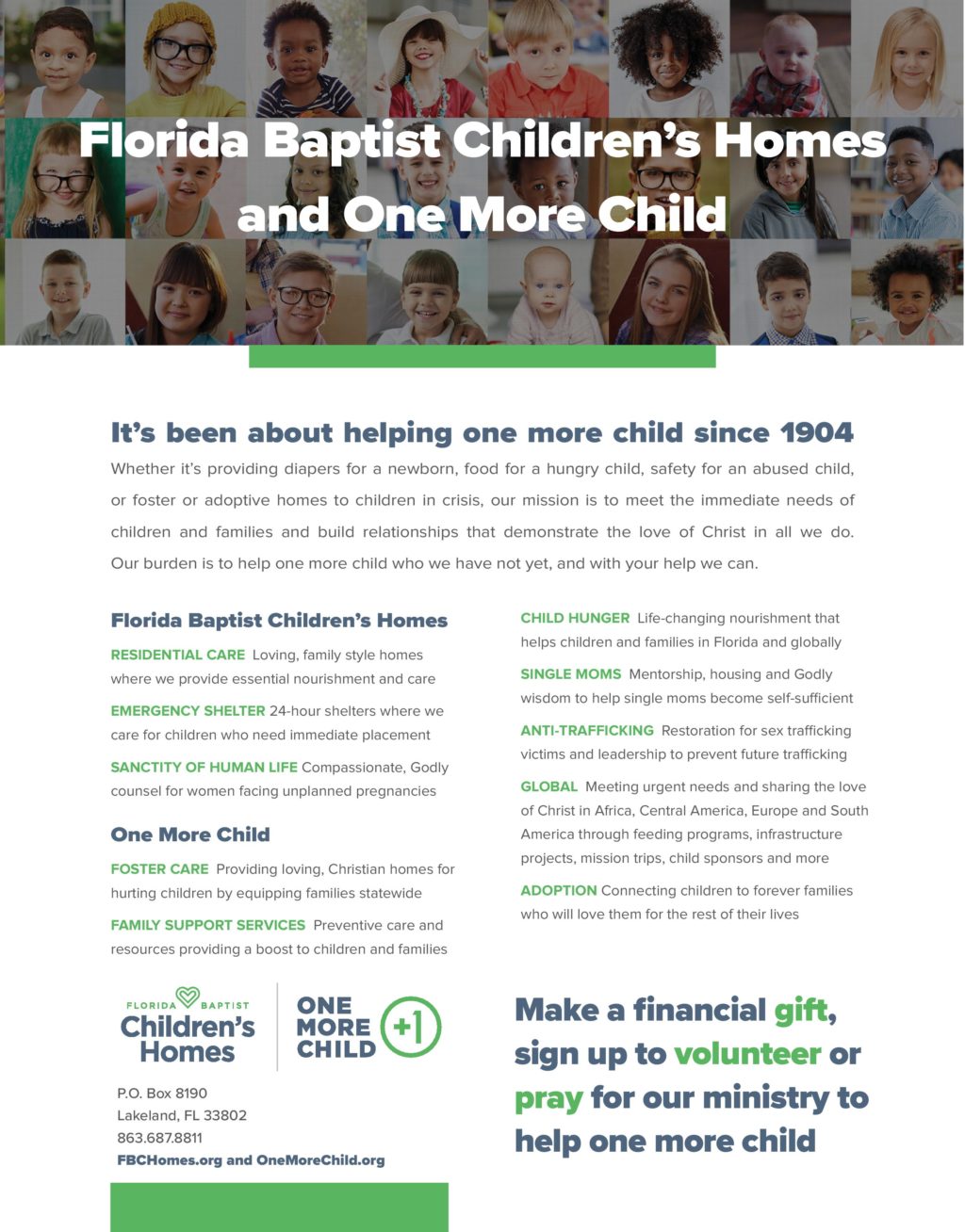 Florida Baptist Childrens Home One More Child.png
8 months ago
Click back in your browser to return to the Category
OR