For kids, Halloween is one of the best nights of the year! Candy, costumes, Trick or Treating, and fun with friends. With so many people out and about in the dark on Halloween, it can also be a dangerous night. On average, children are more than twice as likely to be hit by a car and killed on Halloween than on any other day of the year. But DO NOT FEAR! We've got a list of tips to keep your kiddos safe and happy while you have a FUN Halloween night!
Pick Safe Costumes
Wear comfortable shoes
Make sure costumes are short enough to prevent trips and falls
Choose face paint and makeup whenever possible instead of masks, which can obstruct a child's vision
Make sure weapon accessories are rubber or plastic so kids can't hurt themselves or their friends
Decorate costumes and bags with reflective tape or stickers
Have kids carry or wear glow sticks or flashlights to help them see and be seen by drivers
Be Aware of Your Surroundings
Pick a route in advance
Go with a group if possible, it's easier for multiple adults to keep up with all the kids!
Bring flashlights to light the way
Only approach well-lit homes
Teach your children to accept treats at the door and never go inside
Cross the street at corners, using traffic signals and crosswalks, and be sure to WALK, not run!
Put phones and iPods away while walking and keep heads up
Remain on well-lit streets and always walk on sidewalks or paths. If there are no sidewalks, walk facing traffic as far to the left as possible.
Children under the age of 12 should not be alone at night without adult supervision. If kids are mature enough to be out without supervision, they should stick to familiar areas that are well lit and trick-or-treat in groups.
Be A Safe Driver
Slow down and be especially alert in residential neighborhoods – Children are excited on Halloween and may not be paying attention
Take extra time to look for kids at intersections
Eliminate any distractions inside your car so you can concentrate on the road and your surroundings (AKA – PUT YOUR PHONE DOWN!)
Drive slowly, anticipate heavy pedestrian traffic and turn your headlights on earlier than normal
Popular trick-or-treating hours are 5:30 p.m. to 9:30 p.m. so be especially alert for kids during those hours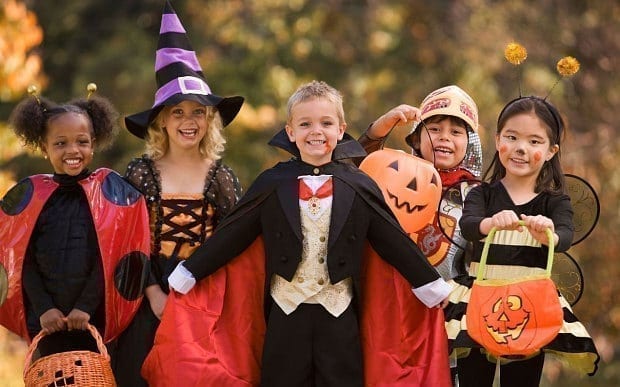 Candy Safety
When kids ask beg to eat candy while you're out walking, be sure to check what they are eating
Sort through candy at the end of the night and be sure to throw away any candy that is not in its original wrapper, or looks as though it has been opened.
At Home
Be sure the front of your house is well lit and the walkway is clear if you're giving out candy
Keep front porch lights off if you don't want Trick or Treaters OR aren't going to be home
Halloween is also a night police see a spike in crime. Be sure to arm security systems, lock doors and vehicles. Leave lights or a television on inside so it doesn't look like an empty house.
Wishing you a FUN & CANDY FILLED Halloween!
Trick or Treating Events
If you prefer a community or church event for your Trick or Treating fun, there are plenty of Halloween events in Lakeland and across Polk County. Check out our list below!
There are no upcoming events at this time.
Be sure to check out our Fall & Halloween Guide for info on Corn Mazes, Pumpkin Patches, Hayrides, Halloween costume ideas, Trick-or-Treating tips, Haunted Houses and Zombies, Halloween Movies and TV Specials, Fall Festivals, Trunk or Treats, and so much more and much more!