The Polk County School Board approved the 2021-2022 Polk County School Calendar on January 26, 2021. A copy of the calendar for the next school year is below.
Please note that this is considered a TENTATIVE calendar and is still subject to change (as we have all learned over the past year! )
Additional details and any future changes can be found on the PCSB Website.
Charter schools (such as McKeel and some Montessori schools) and Private Schools all have their own calendars, links are listed below.
Polk County Public Schools Calendar 2021 – 2022
The calendar below was APPROVED during the PCSB meeting on January 26, 2021. This calendar is for all Polk Public Schools (not charter schools or private schools), and could still change if storm make-up days are needed.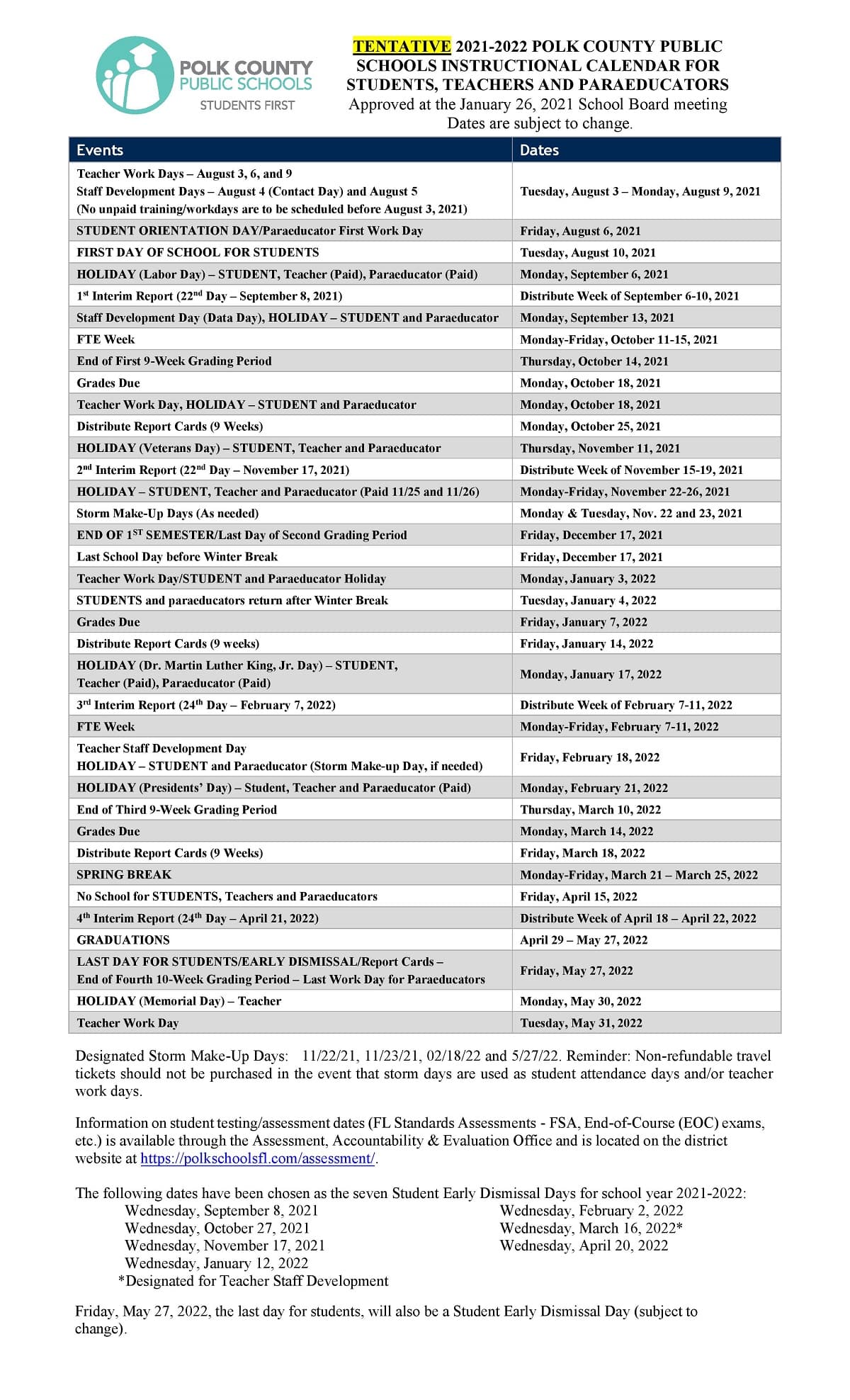 Spanish and Haitian Creole versions of the calendar are available on the PCSB website, as well as printable calendars. (TIP – use the Calendar Feed option to add all dates to your Google Calendar or Outlook Calendar)
The Schools of McKeel Academy Calendar
The Schools of McKeel Academy (South McKeel, McKeel Central, McKeel Academy of Technology) approved the calendar for the 2021-22 school year on 3/18/21.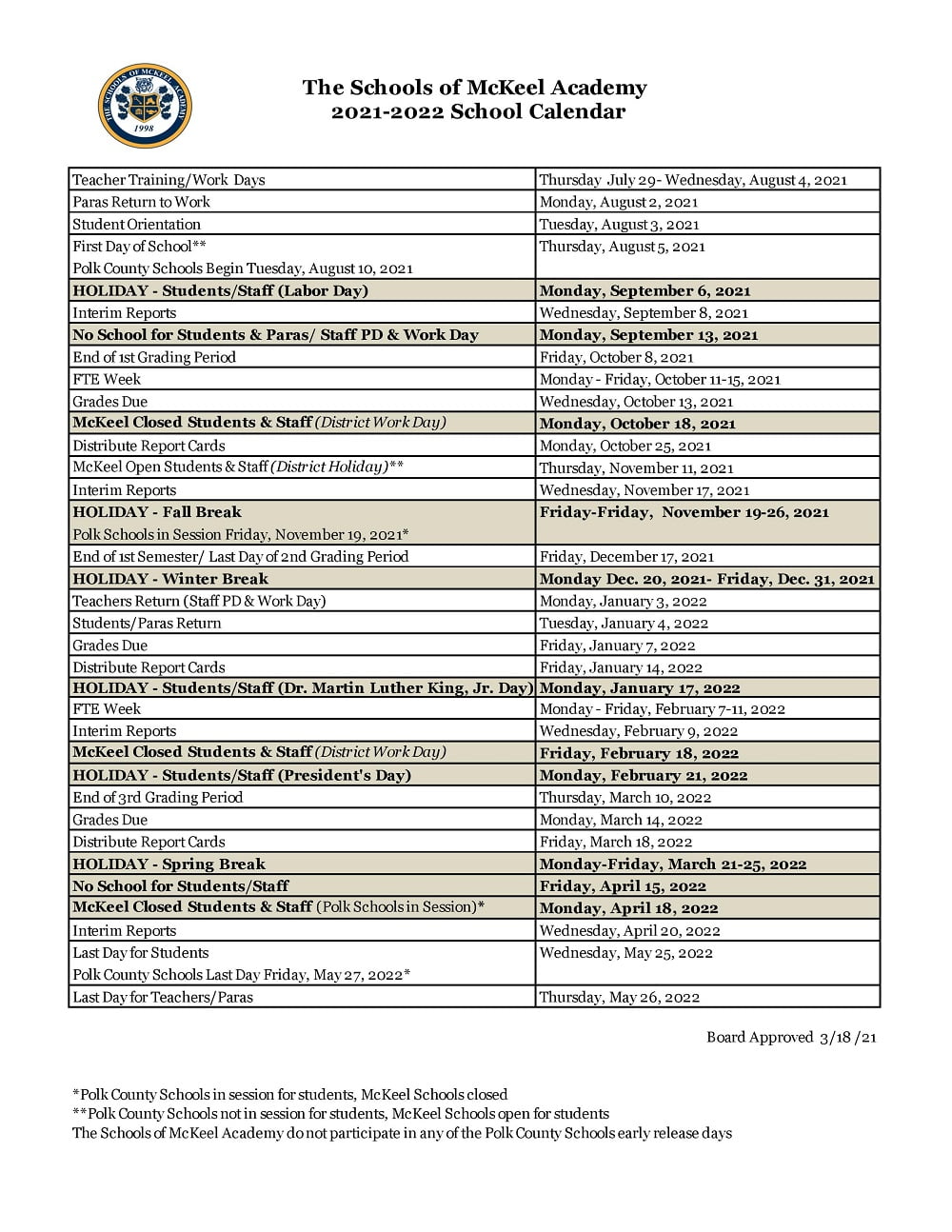 CLICK HERE for a printable calendar. For additional details visit http://www.mckeelschools.com/news.
Private School Calendars
Below are links to Lakeland & Winter Haven Private School Calendars where we could find them.
When Does School Start – First Day of School – Lakeland – Polk County
When Does School End – Last Day of School – Lakeland – Polk County