Are you expecting a new baby? Or are you a pregnant mom who has recently moved to the Lakeland area? Start your parenting journey with our resources for a healthy and happy pregnancy. In this Guide you'll find listings for hospitals, OBGYN's, midwives, doulas, lactation consultants, baby stores, new mom support, pediatricians, and more.
Plus, once your new bundle of joy arrives, we have plenty of information to help you enjoy the Lakeland area with your little one(s).
Our Pregnancy & New Mom Guide contains both sponsored and free listings. 
Thank you to our Sponsor: Lakeland Regional Health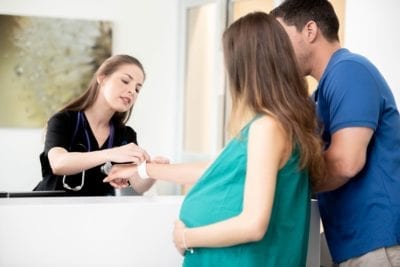 Having a baby is an exciting time in your life, and Lakeland Regional Health feels privileged to share that experience with you.
Lakeland Regional Health has a large team of OB/GYN physicians, advanced practitioners, nurse midwives, nurses and other skilled providers to help make sure your childbirth experience is safe, memorable and what you would expect. Click on any topic to learn more about their services and see contact information:
Lakeland Regional Health is more than just a hospital. The LRH Physician Group provides care in over 20 specialties at convenient locations throughout Polk County. LRH is home to highly skilled OB-Gyn physicians, certified nurse midwives and a compassionate care team offering expert obstetric and gynecologic care in a comfortable, nurturing environment, located right at the Carol Jenkins Barnett Pavilion for Women and Children.  They provide complete prenatal and birthing care from your pregnancy all the way through delivery.
For women with a high-risk pregnancy or other underlying conditions, the Center for Fetal Care provides specialized evaluations and consultations. They use advanced technology and testing to give you peace of mind and to achieve the best possible outcome for both you and your baby.
LRH offers a variety of classes for soon-to-be parents and those planning to become pregnant. Class topics include: Breastfeeding, Newborn Care, Prepared Childbirth, and New Parent 101. Click here to see upcoming classes.
With approximately 3,100 deliveries each year, Lakeland Regional Health is experienced in welcoming babies into the world. The Carol Jenkins Barnett Pavilion for Women and Children with its contemporary design and state-of-the-art technology, is why Lakeland Regional Health is your ideal childbirth destination. Take a virtual tour of the Pavilion or sign up for a free Labor & Delivery Tour to take a closer look at their rooms and services.
Lakeland Regional Health's spacious home-like birthing suites allow expectant mothers to be supported by family and friends, if desired, while under the care of the highly skilled obstetric team. Each mom also receives a special gift from Lakeland Regional Health upon arrival to the Mother-Baby Unit. If your baby requires specialty care, Lakeland Regional is home to the only Level III Neonatal Intensive Care Unit (NICU) in Polk County, with a design that will allow you to stay in the room with your child. Additionally, lactation specialists provide support and education for those mothers who want to breastfeed their babies.
Your baby will see a pediatrician while still in the hospital, and when you select a Lakeland Regional Health pediatrician, you will receive a continuum of care from the hospital to the doctor's office. LRH is home to multiple board-certified pediatricians and two board-certified nurse practitioners (APRN) who provide care in Lakeland and Winter Haven.
Learn more about Lakeland Regional Health in our posts near the bottom of this article. 
RePlay Lakeland 
[sabai-directory-listing id="4192″]
The Nest
[sabai-directory-listing id="2361″]
Snugs & Kisses Postpartum Doula
[sabai-directory-listing id="4229″]
Watson Clinic Obstetrics & Gynecology
[sabai-directory-listing id="4238″]
Women's Care Florida, Lakeland OB/GYN
[sabai-directory-listing id="4362″]
Once Upon a Child Lakeland
[sabai-directory-listing id="2511″]
The Tidy Nest
[sabai-directory-listing id="3950″]
What to expect during Pregnancy?
What to bring to the Hospital?
Car Seat Checks
Assistance with Medical Care
Additional Resources
Articles for New Moms & Babies
OB/GYN Physicians
Hospitals
Midwives & Birth Centers/Home Birth
Doulas
Breastfeeding Resources
Childbirth & Parenting Classes
Stores – Maternity Clothes & Baby Gear
Adoption Resources
Classes – Infant Massage
Prenatal Massage
Ultrasounds
Would you like to see your business featured above?
Only interested in a text link/directory listing? Click here.