This holiday season, your family can experience the magic of The Nutcracker at the historic Polk Theatre in Lakeland. This stunning holiday performance by Russian Ballet Orlando is the perfect way to kick off your Christmas celebrations!
The Nutcracker will be performed by the students and principal dancers from Russian Ballet Orlando, a premier ballet school in Central Florida. Russian Ballet Orlando performs 20-30 shows each year across Florida, and we are excited about their first performance in Lakeland – The Nutcracker!
Katerina Fedotova, Artistic Director and President of Russian Ballet of Orlando told us that when she stepped inside the Polk Theatre she fell in love and knew it would be the perfect space to connect with audiences through their ballet productions. There will be two performances of The Nutcracker – 2pm and 7pm.
Purchase tickets today for your family to experience this grand production of The Nutcracker!
Saturday, December 5, 2020
2pm and 7pm
The Polk Theatre – 121 South Florida Ave, Lakeland, FL 33801
Visit the Polk Theatre Website to Purchase Tickets
Seating at the Polk Theatre is limited and appropriately spaced for social distancing. Larger groups desiring to sit together please call the box office at 863-682-7553 for group seating.
This article and all giveaways are sponsored by Russian Ballet Orlando.
Have you ever wondered whether The Nutcracker ballet performances are all the same?
The answer is no! Even if you have seen The Nutcracker performed before, this will be a new experience. While the beloved Tchaikovsky score is used as the music for each Nutcracker performance, and most follow the basic outline, the story varies from production to production. Ballet companies choreograph their own show with variations on the characters and the storyline, and the music may also be revised for length. Some productions only use adults as dancers, while others incorporate children and teens for many of the roles.
This performance of The Nutcracker by Russian Ballet Orlando features original choreography. Use your imagination as you follow Clara's journey on Christmas Eve from Drosselmeyer's gifts under the Christmas tree, to the battle between the mice and toy soldiers, through the Snowflakes and Land of the Sweets with the Sugar Plum Fairy.
Children will love this performance of The Nutcracker in Lakeland, it features children from ages 5 and up. Girls and boys watching the performance will love seeing other children their same age performing on the stage. Some may find it inspiring for their own future dance performances, and others will simply enjoy being able to relate to the other children and teens on stage.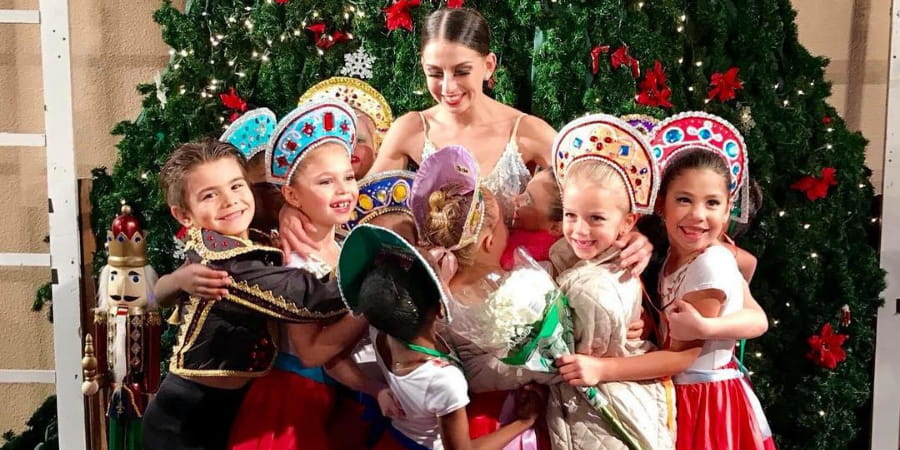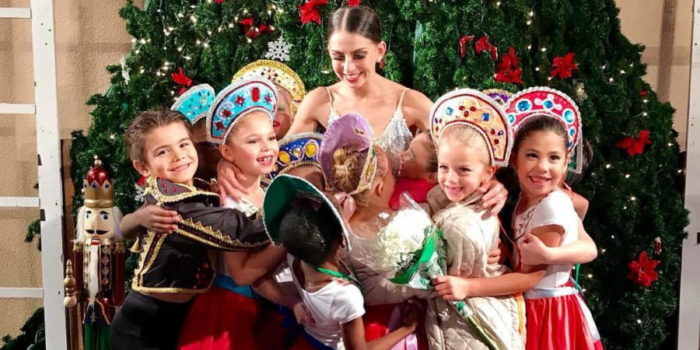 More about Russian Ballet Orlando
Russian Ballet Orlando is a Pre-Professional Performing Arts company. They train students in the Russian "Vaganova" method, with many who go on to become professional dancers. Their ballet students have the opportunity to perform on stage throughout the year, providing real-world training experiences with a focus only on ballet and point.
Russian Ballet Orlando has a unique Polk County connection… in the fall of 1996, Vadim Fedotov, Principal Dancer of the National Theater of Ukraine, came to the US temporarily and accepted an offer to choreograph a 30 minute Nutcracker on Ice at Cypress Gardens in Winter Haven, Florida. He was offered a resident position with Orlando Ballet and went on to open Russian Ballet Orlando in 2000. His daughter, Katerina Fedotova, is now Artistic Director and President. It all started with The Nutcracker here in Polk County!
Visit the Russian Ballet Orlando website to learn more about their unique history or their dance programs. Future shows in Lakeland include Cinderella at The Polk Theatre in April 2021, and we look forward to enjoying Russian Ballet Orlando performances here in Lakeland.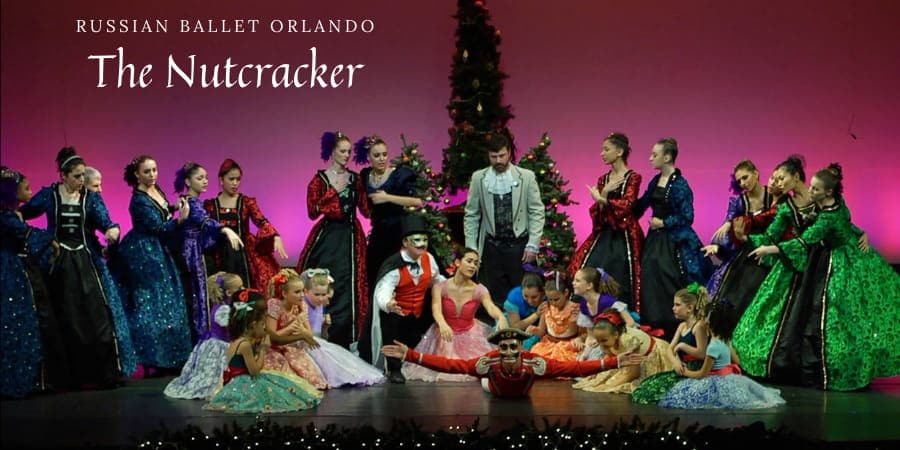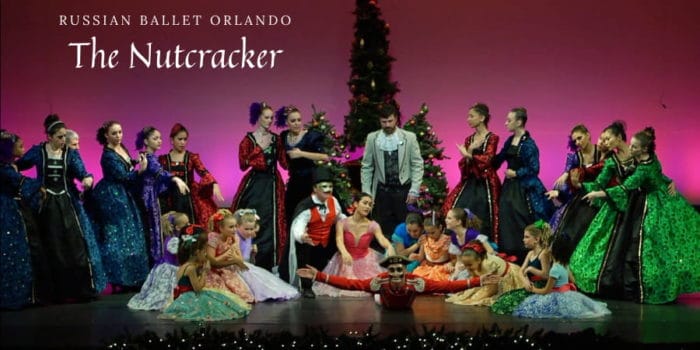 Nutcracker Ticket Giveaway
This giveaway has ended. Check our Facebook page for additional Nutcracker giveaways.
Russian Ballet Orlando has provided us with a pack of 4 tickets to give away to Lakeland Mom readers!

Submit your name and email below to enter to win tickets for the for the 7pm performance of The Nutcracker on Saturday, December 5, 2020 at the Polk Theatre.

The deadline to enter to win is Wednesday, November 18 at 8pm. Winners will be contacted via email or text. Full contest rules are at the end of this post.
GIVEAWAY RULES:
By entering this giveaway, you are subscribing to Lakeland Mom's weekly newsletter email list. Visit our Site Policies page for our Privacy Policy.
Tickets are for the event, date, and time specified and cannot be transferred to another event or show time unless the information above states otherwise.
You must be 18 or older and live in Central Florida to enter this giveaway.
You must use a valid email address to enter this giveaway.
One entry per person. Additional entries will be removed from our list.
Winner will be selected randomly from all entries.
We will contact the winner via the email address provided OR via Facebook as soon as the winner is selected. The winner will have two [2] days (48 hours) to respond. If the winner does not respond within the two[2] days (48 hours), the prize will be forfeited and another winner chosen. Directions for claiming the prize will be given via email. A valid photo ID and/or mailing address may be required.
For a complete list of Lakeland Mom's giveaway policies and terms and conditions, see our Site Policies page. By entering this giveaway, you agree to comply with Lakeland Mom's terms and conditions.
Christmas Events + Holiday Activities
Check out our Ultimate Guide to Christmas Events + Holiday Activities to find more things to do including Neighborhood Christmas Light Displays, FREE Christmas Events, Santa Photos, Christmas Parades, and more.