The Lakeland Magic kick off the 2022–23 basketball season with back-to-back games on Friday, November 11th and Saturday, November 12th. Our hometown NBA G League team is taking things to the next level again this season with an incredible schedule of theme nights and promotional giveaways from November through March.
You and your family can join the Lakeland Magic for a 24-game season at the RP Funding Center featuring 15 exclusive giveaways, 8 theme jerseys, and 20 theme nights including: Looney Tunes / Space Jam Night, Holiday Party, Swans Night, Swish's Birthday, Hispanic Heritage Night, Black History Celebration, World Cup Night, Women's Celebration, Star Wars Night and more.
Premium giveaway items include bobbleheads, replica jerseys, lunch boxes, light sabers, Swish snow globes, and other items for kids and adults.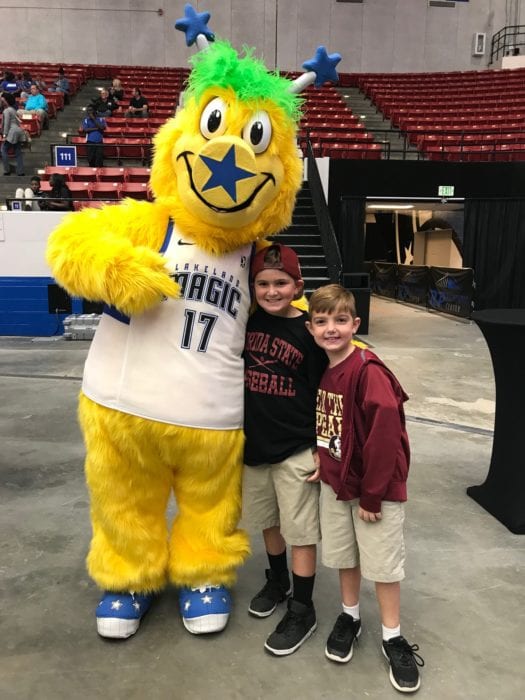 If you're looking for things to do in Lakeland, trust us and put Lakeland Magic games on your list. All season long you'll find awesome deals on tickets, pre-game activities, in-game entertainment, special giveaways, and family friendly fun. Kids can even go onto the court after the game for player autographs.
Read on to see the Lakeland Magic 2022 – 2023 Promotional Schedule, get the scoop on activities for kids, learn about season ticket holder benefits, and more.
Kid Friendly Fun at Lakeland Magic Games
Whether you love basketball, enjoy family-friendly events, or just like to have a FUN time with your kids, the Lakeland Magic games have something for everyone!
At the Lakeland Magic Games you'll find:
2 hours of action packed basketball where every seat in the arena has a great view
A kids zone with basketball hoops, inflatables, coloring sheets and activities
A Scavenger Hunt to get kids engaged in the arena and the game
Pre-game entertainment and in-game activities
Fun music, dancing, and crowd engagement
Halftime performances
Post-game autograph session on the court and photos with Swish (free programs are available when you enter, otherwise bring your own item to have signed)
Kid friendly time frame – games last approximately 2 hours, so it's not a late night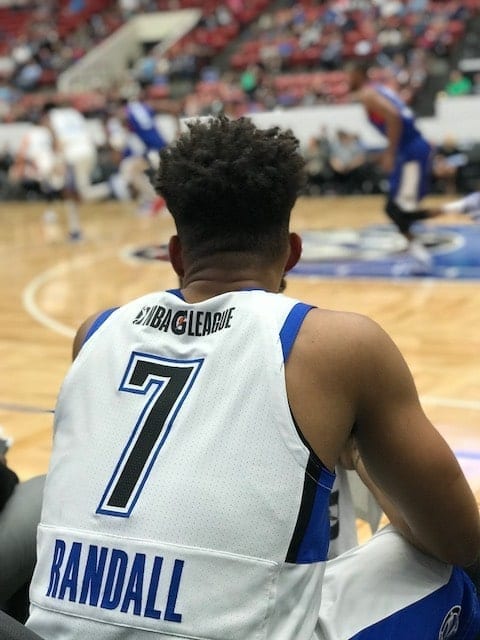 Promotional Schedule + Theme Nights at Lakeland Magic Games
Did we mention there will be promotional items given out at most of this year's home games?? These free giveaways include t-shirts, bobbleheads, snowglobes, light up sabers, cups and lunchboxes, calendars, and other fun items.
Promotional items are handed out as you come into the arena – that means they are available for ALL Lakeland Magic guests, no special ticket purchase is required. Just be sure you don't arrive late – all promos are first come, first served.
See the full list of Theme Nights and Giveaways at lakelandmagic.com/promotions. You can also find upcoming Lakeland Magic games on our calendar.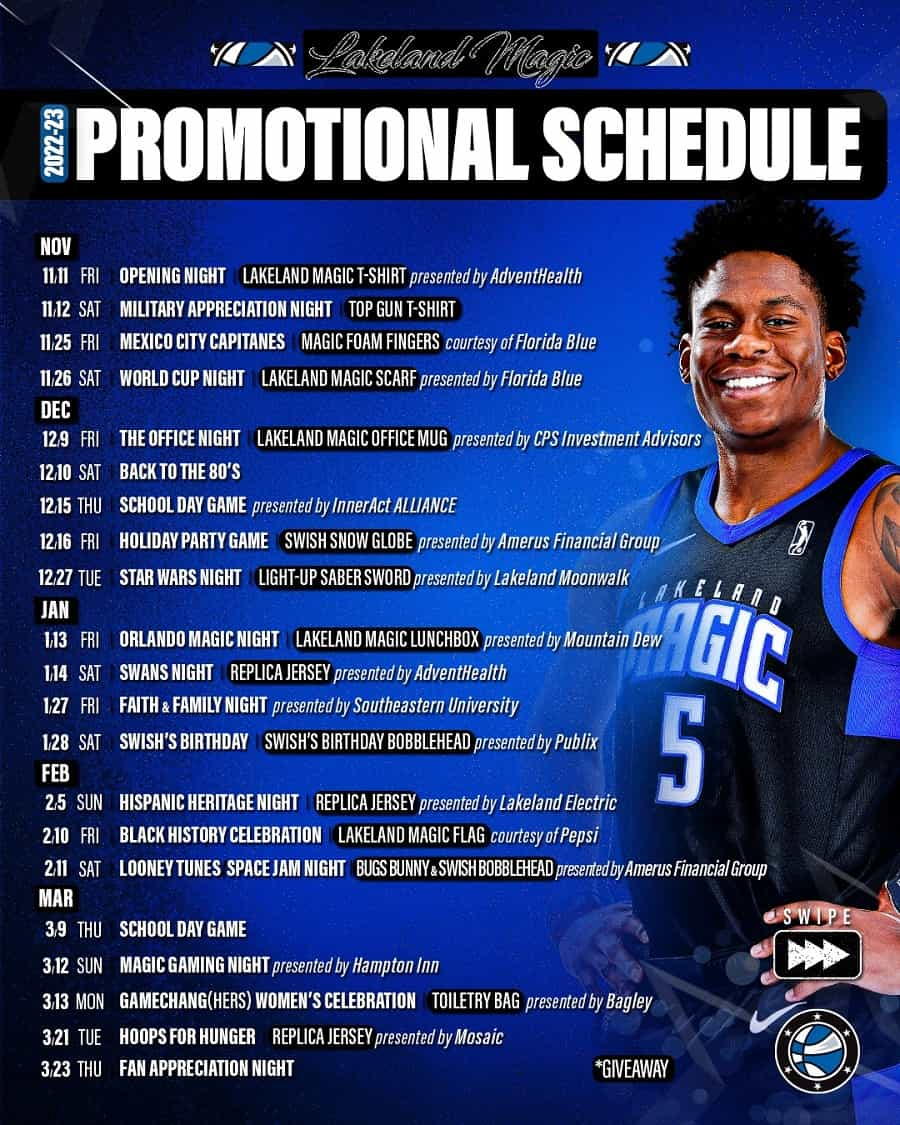 2022 – 2023 Lakeland Magic Tickets
Season Tickets
Season Ticket Packages include a huge list of member benefits including a dedicated entrance, discount parking, tickets to an Orlando Magic game, special events, retail discounts, and more. Prices start at only $240 per ticket. Learn more about season ticket packages.
Single Game Tickets
Single game tickets start at only $13 per person and are currently available for all games in the 2022 – 2023 season. Buy your tickets:
Online at lakelandmagic.com
By calling 863.825.3258 (you can save on service fees by calling or buying online)
At the RP Funding Center box office (located at 701 W. Lime Street)

Note that ticket prices do not include parking
Group Tickets + Birthday Packages
Birthday Packages, On-Court Experiences, Group Discounts, On-Court Performances, Team Nights Out, Fundraisers, and a variety of other Group Experiences are also available. Click here for more details or call the Lakeland Magic at 863-825-3258.
Lakeland Magic Youth Basketball Saturdays
Youth Basketball Fans under 15 receive a FREE ticket to any 2022-23 Saturday game when they wear their youth, AAU or club basketball jersey – courtesy of Lakeland A/C.
To redeem your tickets, visit the RP Funding Center Box Office before the game (this saves you a few $ on fees), or purchase your tickets in advance at the Lakeland Magic Youth Basketball Saturday page and use code youthbball2223 to add a FREE youth ticket with purchase of a regular adult ticket for a Saturday home game.
Mark these games on your calendar and be part of the 2022 – 2023 Lakeland Magic Season!
100+ Things to Do with Kids
Check out our Ultimate List of Things to Do with Kids in Lakeland + Polk County to find indoor fun, outdoor fun, free things to do, seasonal activities, and more.