BIRTHDAY PARTIES + SPECIAL EVENTS
Birthday Party Planning and Event Venues in Lakeland + Polk County FL
Are you searching for a new and unique place to have a kids' birthday party? Looking for entertainment or a mobile party to come to your house? Getting together for a team party? Need to rent a private room or banquet hall for a family celebration, bridal shower, or baby shower? We can help!

We've put together a list of everything related to birthday parties and events in Lakeland Florida and nearby areas – venues, party locations, entertainment, cakes, inflatables, rentals, and more. Our birthday party ideas will make planning kids parties and other party planning a breeze!

Looking for free birthday food and other birthday deals? Don't miss our list of Free Birthday Meals + Local Birthday Freebies.
Our list of Birthday Party Venues can help find birthday party places for kids and teens.
Hosting a bridal shower, baby shower, or other special event? We've got a great list of event venues and restaurants with private rooms.
Prefer an outdoor party? Check out the list of Picnic Pavilions and Park Rentals in Lakeland Fl and Polk County.
POPULAR TOPICS
BIRTHDAY FREEBIES + MEAL DEALS
PLAYGROUND + PARK RENTALS
BANQUET HALLS + VENUE RENTALS
RESTAURANTS WITH PRIVATE ROOMS
RECENT BIRTHDAY PARTY ARTICLES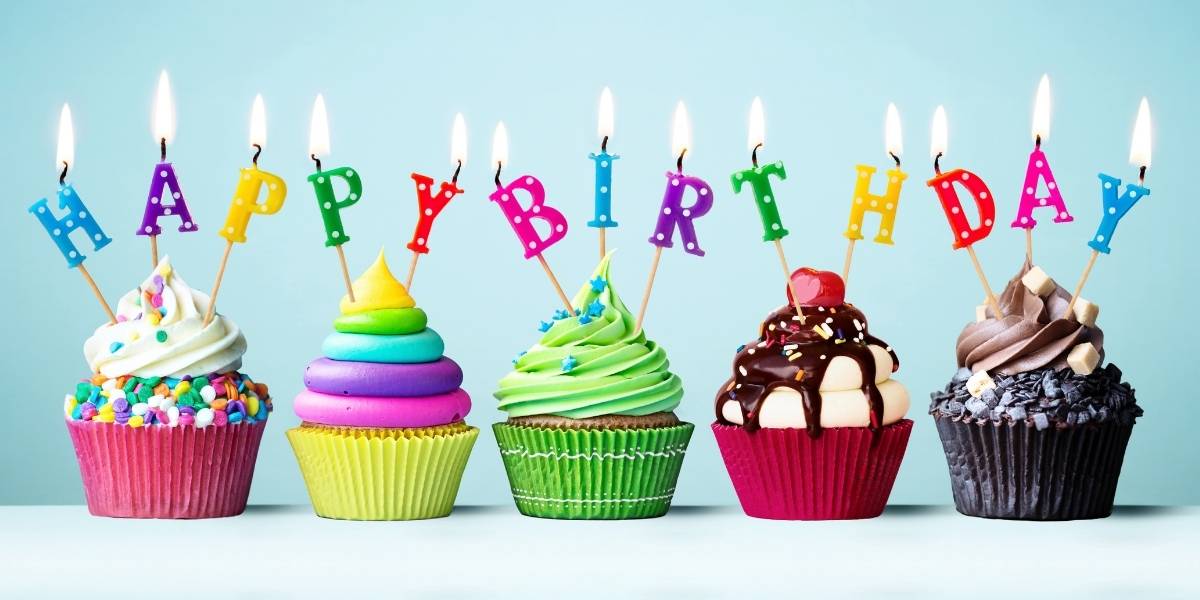 Celebrate your birthday with free meals, desserts, discounts, & gifts from your favorite local restaurants and stores in Lakeland & across Polk County.
MAP – BIRTHDAY PARTY PLACES NEAR ME
FEATURED BIRTHDAY LISTINGS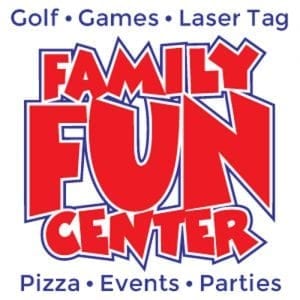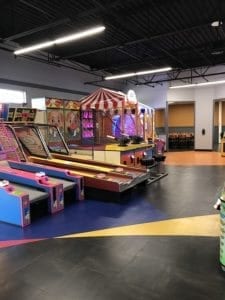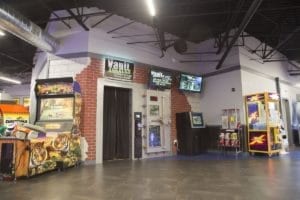 Family Fun Center of Lakeland is the best place for Family Fun and Entertainment in Lakeland, FL. We have everything! Tons of video and arcade games, Mini-golf, Laser Tag, Funtasia, Parties, and More! Book your next outing today or bring the family in to play!
Funtasia Soft Play
One of the largest soft play areas in the country, Funtasia is active entertainment for all of your little ones ages 12 & under! Your children will explore a 4 story maze of tunnels, tubes, slides, and obstacles. Kids will have a ball interacting with each other and finding their way though all of the fun activities.
Arcade Games
Our arcade features over 100 video and redemption arcade games ranging from the classics like Pac-Man and Galaga, to the newest cutting edge games including Super Bikes 2, Crossy Road, Monster Drop, Spongebob Pinapple Arcade, and Big Buck Hunter. With such a large selection, we are sure to have a game you'll love! We are adding new games all the time.
Prize Redemption
Our HUGE prize redemption counter has something for everyone.
Mini Golf
Enjoy our 18 hole adventure golf course. Fully lit so you can play day or night! Golfers of ALL ages will enjoy competing on each of the par 2 holes along the way.
Cap's Pizza Cafe
Pizza, chicken wings, pretzels, snacks, drinks, frozen treats, and more! Click here to see our menu.
Vault Assault & Beam Busters Lazer Maze
The Vault Assault Laser Maze Challenge is one of our newest attractions. It's a thrill you just can't experience anywhere else! Just like in the movies, crawl, jump, balance your way carefully through the lasers to get to the mission objectives on the other side of the room.
Lazer Tag
Our Laser Tag arena offers over 2200 square feet of heart thumping space. You can run but you cannot hide! As a member of the S.T.A.R.R. force team, your mission is to eliminate the mutant aliens before they escape the area 51 compound. You can compete one on one, or team up for capture the flag style play. Grab up to 14 of your friends and give it a try!
Birthday Parties & Team Celebrations
Family Fun Center is the perfect location for birthday parties, team parties, and other celebrations. Party Packages start at just $149 and can be customized with any of our attractions based on the age group of your party. All packages include pizza, drinks, and a birthday gift for the guest of honor. For your next birthday party, let Family Fun Center do the set-up, clean-up, and all the entertaining in between. All you need to bring is the cake and candles!
Sensational Sundays – Sensory Friendly Play
Sensational Sundays are an opportunity for families to play in Funtasia with the lights and noise turned down prior to opening to the general public, ideal for children who need a sensory friendly environment. Visit http://thefamilyfuncenter.com to get upcoming dates, held one Sunday a month.
Arcades + Video Games | Birthday Party Venues | Indoor Play for Ages 5 & Under | Indoor Playgrounds
4805 Florida Avenue South, Lakeland, Florida 33813

Explorations V Children's Museum provides 3 floors of kid-powered, hands-on exhibits and mind-stretching programs in the arts and sciences to celebrate the five senses! Art and Science are the pathways for many learning concepts, freeing the child's creativity and unleashing the power of play. The Museum was founded on the premise that children, like adults, use all five senses to explore and learn about the world around them, hence the V in our name.
The Second Floor includes a small children's art gallery, interactive science components and brain-teasers as well as Temporary Exhibits located in the Dreamer's Gallery.
The First Floor features Our Town including exhibits that offer action-packed opportunities for learning through the basics of music appreciation, art, theatre, math, science and history. The new Tot Spot is an engaging area designed especially for our youngest visitors.
The Lower Floor introduces children to local history and Our World through
O is for Oranges, from seed to Our World. Pick, pack, sort and slide in this
fanciful Florida orange grove that takes visitors on a journey of discovery to Asia, Africa, Australia and America.
OTHER PROGRAMS – The Museum offers field trips, free tax preparation, summer camps, spring break camps, Financial Fitness for Families classes, tutoring and test prep, homeschool programs, and daily programs that are included with admission.
BIRTHDAY PARTIES – Host your party at the greatest place in town! Birthday Parties are held at 10am, 12pm, 2pm, and 4pm during the day on Saturdays. Call to inquire about weekday party times. Party includes Use of a party room for 90 minutes, plus unlimited play in the Museum. Themed parties available including princess tea party, crazy chemistry, and art-rageous art. Details – https://explorationsv.com/parties/
Annual Memberships are the best way to enjoy Explorations V Children's Museum all year long!
Activities for Ages 5 & Under (Music, Dance, Sports, etc.) | Birthday Party Venues | Children's Museums | Field Trip Locations
109 North Kentucky Avenue, Lakeland, Florida 33801
Guide to Lakeland + Polk County
Check out our Guide to Lakeland + Polk County for more parenting resources and local information including Things to Do with Kids, Education, Childcare, Healthcare, Classes + Lessons, Youth Sports, Birthdays, and more.