In my house we LOVE celebrating birthdays, and here at Lakeland Mom, we love making YOUR birthday special too with free birthday food, free birthday stuff for kids, birthday dinners, and more.
Wondering what can you get for free on your birthday?
We can help you celebrate with a free meal on your birthday, free desserts, discounts, birthday gifts, and free birthday offers from your favorite local restaurants and stores.
While some restaurants will treat you to a free birthday dessert when you mention you're there for a celebration, it has become more and more common for you to have to sign up beforehand for emails or a reward program and bring in a coupon to redeem for a free food item. Our list has over 65 places to sign up for free birthday food, desserts, and store discounts – lots of free birthday gifts to choose from!
If you're a regular reader, everything on the list below is LOCAL – if you see it listed here, there is a location somewhere in Polk County or very close by (Lakeland, Bartow, Auburndale, Winter Haven, Haines City, Lake Wales).
If you're not in Lakeland or Polk County, that's ok too – almost everything on this list is a chain that offers free birthday meals near you! Click on the name of any restaurant or store to be taken straight to their sign-up page or website.
Tips for getting Birthday Freebies
Create a new email address to use before you start signing up for all the deals listed below

. Otherwise your inbox will be bombarded with a bunch of new emails every week! (most of these are more than just a free birthday club – you'll receive emails year round with restaurant or store deals)
Birthday Freebies for Kids – Very few of these are specifically for kids, but you could use you child's birth date when you fill out the form, which gets you a coupon to use on your child's birthday. A few let you sign your kids up or add kids to your account. (Don't miss our Kids Eat Free Guide to find out where kids get free meals every week!)
Sign up well in advance of your birthday, we recommend at least a month prior since some of these coupons only go out once a month.
You can usually get these birthday freebies even if you're paying for the order with a gift certificate, but likely can't redeem any other coupons or deals.
While we have done our best to verify each of these deals, we STRONGLY SUGGEST you CALL AHEAD if you are redeeming a deal that doesn't involve a coupon (for example, if it says you receive a free dessert for visiting on your birthday, call the restaurant first to confirm). Offers are subject to change at any time and our list is only updated annually.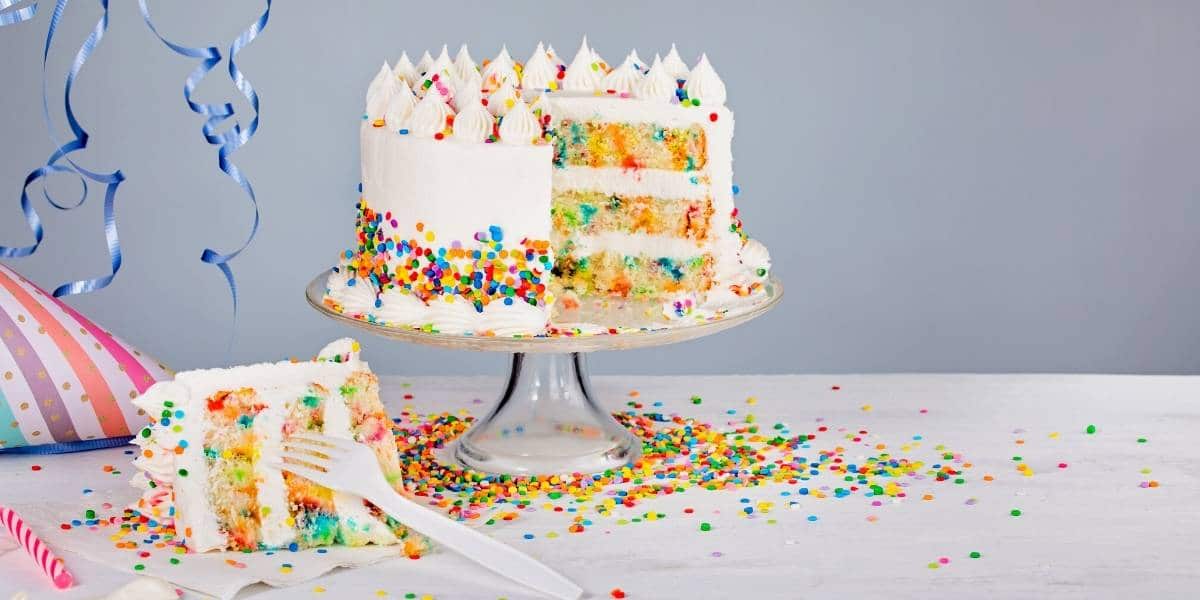 Free Birthday Ice Cream, Drinks + Other Treats
Join the Cinnabon Club and receive a free coupon for a "birthday treat."
Birthday Shopping Deals + Free Birthday Stuff
Free Birthday Meals Near You
Do you know of other free birthday deals or free birthday food that we missed?
Contact us and we will add it to our list!