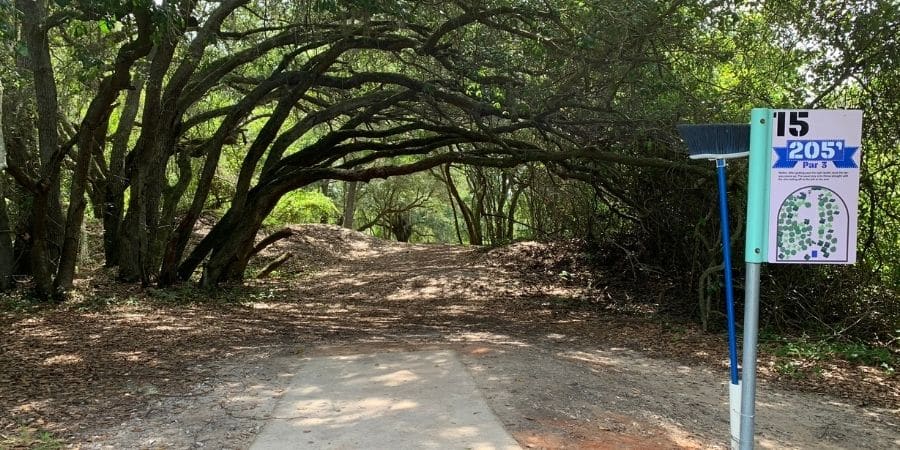 HELPFUL TIP: Use the filter button (3 horizontal lines) to narrow down the list by city and/or category. All city filters are a general geographic area, check each listing address for a specific location. Use the map at the bottom to find Disc Golf Near You.
Holloway Park
"Run Wild" at Holloway Park isn't just a slogan or gimmick – it can be your reality! Visit today and experience exotic wildlife, a bird sanctuary, and a myriad species of native vegetation and trees. All of this is intertwined with an elite series of 3k, 5k, 8k and 10k grass running trails, making Holloway Park the real deal in delivering a primitive and environmentally-conscious running experience.
Hiking + Nature Preserves | Disc Golf
2402 Holloway Park Drive, Lakeland, Florida 33803
Loyce Harpe Park or Carter Road Park
Also called Carter Road Park, at Loyce Harpe Park two large canopies cover two of the three structures at this playground. Little ones will enjoy driving the car and riding on the whale, while big kids can climb away on three different play areas. Take a left where the road splits, it is hidden off to the right before you reach the baseball fields.
Restrooms – Yes, across the bridge at the back of the playground (look for the screened pavilion)
Fenced in – Yes but the gate is not child proof
Pavilions – Yes, one screened pavilion available for rent through Polk County Parks & Recreation
Operated by – Polk County
Parks + Playground Rentals | Playgrounds | Mountain Bike Trails | Disc Golf | Paved Walking Trails
500 West Carter Road, Lakeland, Florida 33860