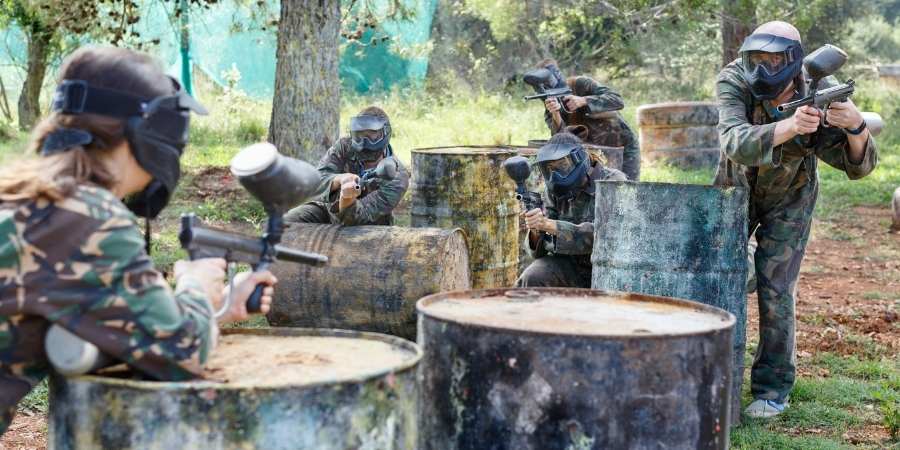 Paintball in Lakeland + Polk County
See who can be the last man or woman standing on the paintball field. Many local paintball fields allow kids to play from ages 8-10+, and paintball is a great activity for teens. {TIP – being hit with a paintball can be painful so keep this in mind when planning to play, wear long sleeves and pants if possible}
Local options include Central Florida Paintball, Off the Wall Adventures, and Mark 'Em All Paintball.
Looking for more things to do outside? Check out our Outdoor Activities Guide for Lakeland + Polk County. You'll find a variety of ideas for things to do with kids including hiking trails, swimming pools, parks, playgrounds, and more. 
Use the map at the bottom to find Paintball Near You.
Limitless Paintball
2701 Swindell Road, Lakeland, Florida 33805
Off The Wall Adventures
2055 Shepherd Road, Lakeland, Florida 33811