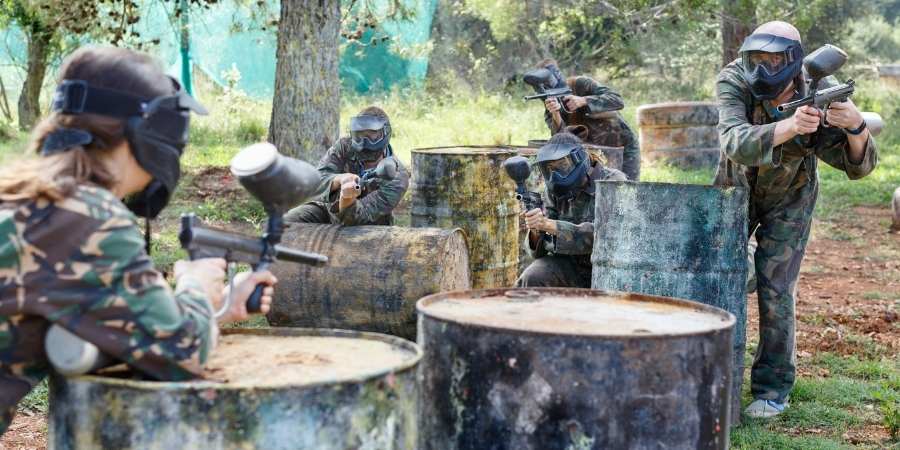 Paintball in Lakeland + Polk County
See who can be the last man or woman standing on the paintball field. Many local paintball fields allow kids to play from ages 8-10+, and paintball is a great activity for teens. {TIP – being hit with a paintball can be painful so keep this in mind when planning to play, wear long sleeves and pants if possible}
Local options include Central Florida Paintball, Off the Wall Adventures, and Mark 'Em All Paintball.
Looking for more things to do outside? Check out our Outdoor Activities Guide for Lakeland + Polk County. You'll find a variety of ideas for things to do with kids including hiking trails, swimming pools, parks, playgrounds, and more. 
Use the 3 bars on the top left to filter by subcategory. Use the map below to find Paintball Near Me.
2701 Swindell Road, Lakeland, Florida 33805
Birthday Party Venues | Paintball
2055 Shepherd Road, Lakeland, Florida 33811
Birthday Party Venues | Paintball