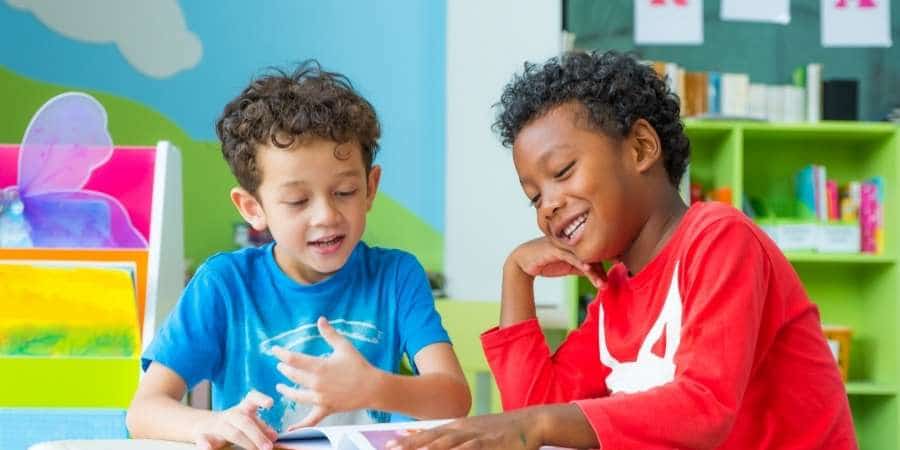 VPK Programs in Lakeland + Polk County
Voluntary Prekindergarten, also known as VPK, is a free statewide program for all 4-year- old children regardless of income. To be eligible, children must be 4 years old on or before Sept. 1 of the current school year. VPK prepares early learners for success in kindergarten and beyond.
More details on VPK Programs
Providers – include private preschools, charter schools, and Polk County Public Schools. Note that not all preschools for 4-year-olds accept VPK certificates.
Hours –  Providers have flexibility to structure the hours per day and days per week to meet the required number of instructional hours, so each program will look different – some could be 8:30-11:30, other 9-12:30, and even some that run from late morning into the afternoon. Programs are typically 3-3.5 hours each day. Many providers do have "wrap around care" which covers the remainder of the day for a fee. Some providers also require your child to attend all day at an additional cost.
School Year and Summer Options – The School Year Program includes 540 instructional hours. The Summer Program includes 300 instructional hours. There is also a VPK Specialized Instructional Services Education Program that takes place outside a traditional classroom setting and is for 4-year-olds with special needs who have current individualized educational plans (IEP) from their local school districts.
Learn more in our article on VPK Programs including details on how to delay enrollment for kids with later birthdates.
Check out our full Preschool + Daycare Guide for a list of preschools, daycares, and child care centers where your children can thrive. It includes tips on finding a local provider.
This is by no means a comprehensive list, there are over 395 registered child care providers in Polk County. Visit myflfamilies.com for a full list.
Use the 3 bars on the top left to filter by subcategory. Use the map below to find Preschool – VPK Programs Near Me.