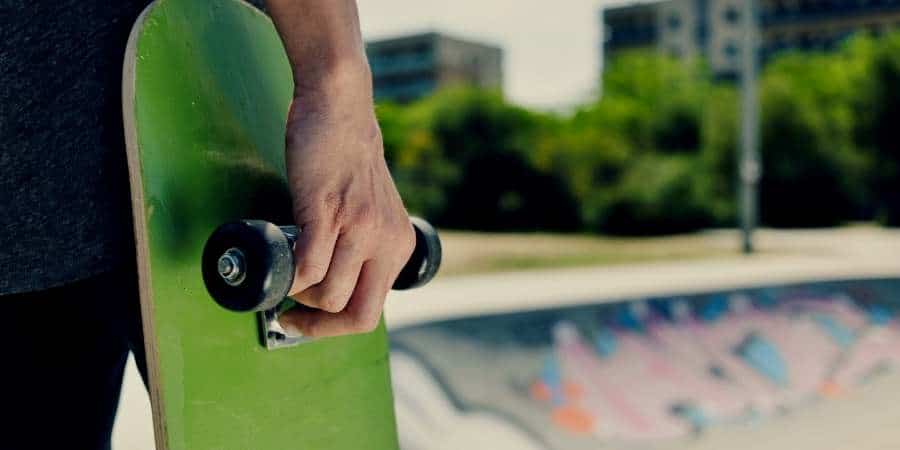 Skateparks in Lakeland + Polk County
These local skate parks are specially designed parks just for skateboarding. Each skatepark is designed differently but all of them provide the smooth surface needed for skating. Features include handrails, ledges, stairsets, quarter pipes, bowls, and more. Just visiting a skatepark to watch talented skaters can be a fun activity for kids.
Skateparks have various rules, many are for skateboards and inline skaters only and do not allow bikes or motorized scooters. Most also require anyone under age 18 to wear a helmet and pads.
Looking for more things to do outside? Check out our Outdoor Activities Guide for Lakeland + Polk County. You'll find a variety of ideas for things to do with kids including hiking trails, swimming pools, parks, playgrounds, and more. 
HELPFUL TIP: Use the filter button (3 horizontal lines) to narrow down the list by city and/or category. All city filters are a general geographic area, check each listing address for a specific location. Use the map at the bottom to find Skateparks Near You.
Don't see your business listed here? Use the button below to add a Featured or Basic listing.
Lakeland Skate Park at Fletcher Park (Lake Bonny)
24,000 square foot skate park with 4 main skating areas. Lakeland Skate Park is for skate boards and inline skaters only. NO BIKES or motorized vehicles are allowed in the park. Onsite adult supervision is required for all skaters under the age of 12. Helmets and pads are required for anyone under the age of 18. This skate park is UNSUPERVISED all users assume full risk in entering this facility.
800 US 98 S, Lakeland, Florida 33801
Mulberry Skate Park
The Mulberry Skate Park is open dawn to dusk and located at Spence Park.
Spence Park is located at 1100 NE 1st Street. It hosts several large City-wide events including the Mulberry Harvest Festival and Mulberry's Christmas Village. It also has a tennis court, skate park, basketball court, bandstand, pavilions, and is home to the Mulberry Skate Park and Mulberry Community Pool.
1100 Northeast 1st Street, Mulberry, Florida 33860