Use the map at the bottom to find Toys, Games, + Books Near You.
Explorations V Children's Museum
Explorations V Children's Museum provides 3 floors of kid-powered, hands-on exhibits and mind-stretching programs in the arts and sciences to celebrate the five senses! Art and Science are the pathways for many learning concepts, freeing the child's creativity and unleashing the power of play. The Museum was founded on the premise that children, like adults, use all five senses to explore and learn about the world around them, hence the V in our name.
The Second Floor includes a small children's art gallery, interactive science components and brain-teasers as well as Temporary Exhibits located in the Dreamer's Gallery.
The First Floor features Our Town including exhibits that offer action-packed opportunities for learning through the basics of music appreciation, art, theatre, math, science and history. The new Tot Spot is an engaging area designed especially for our youngest visitors.
The Lower Floor introduces children to local history and Our World through
O is for Oranges, from seed to Our World. Pick, pack, sort and slide in this
fanciful Florida orange grove that takes visitors on a journey of discovery to Asia, Africa, Australia and America.
OTHER PROGRAMS – The Museum offers field trips, free tax preparation, summer camps, spring break camps, Financial Fitness for Families classes, tutoring and test prep, homeschool programs, and daily programs that are included with admission.
BIRTHDAY PARTIES – Host your party at the greatest place in town! Birthday Parties are held at 10am, 12pm, 2pm, and 4pm during the day on Saturdays. Call to inquire about weekday party times. Party includes Use of a party room for 90 minutes, plus unlimited play in the Museum. Themed parties available including princess tea party, crazy chemistry, and art-rageous art.
Annual Memberships are the best way to enjoy Explorations V Children's Museum all year long!

Birthday Party Venues | Children's Museums | Field Trip Locations | Homeschool Enrichment - Arts + Crafts
109 North Kentucky Avenue, Lakeland, Florida 33801
Teachers Exchange
801 S. Florida Ave. Ste. 5, Lakeland, Florida 33801
Once Upon a Child Lakeland
Once Upon a Child specializes in reselling gently used kids' clothing, shoes, toys, and baby gear. Turn your gently used children's clothes, shoes, and toys into cash on the spot when you SELL at OUAC, and find a huge selection of gently used kid's clothes, toys, and baby gear at up to 70% off retail when you SHOP at OUAC.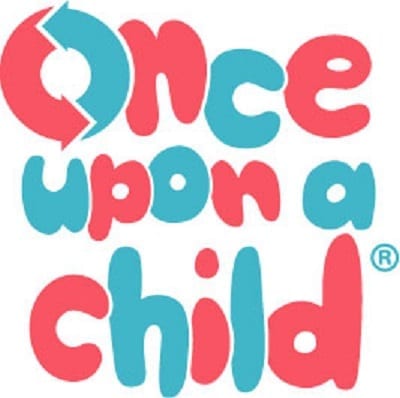 4278 U.S. 98, Lakeland, Florida 33810