A visit to the hospital can be overwhelming for any child – bright lights, loud noises, strange equipment, and new faces. Even as adults, we can relate to that anxiety.
Can you imagine what arriving at the hospital must feel like for a child who has autism or a sensory processing disorder and is also not feeling well?
The good news is that going to the hospital doesn't have to be a stressful experience for families in our community with an autistic child. Lakeland Regional Health is home to an innovative, sensory-friendly program designed specifically for patients with autism or a sensory condition.
The BRAVE Program at Lakeland Regional Health Medical Center, the first of its kind in Polk County, provides individualized care for children and teens with an autism spectrum disorder, sensory processing disorder, or any pervasive developmental disorders. Lakeland Regional Health clinical team members receive special training to avoid sensory triggers, decrease anxiety, and partner with parents to provide the best possible experience and outcomes for these children and teens while at the Emergency Department or Medical Center.
Here at Lakeland Mom, we often receive questions from parents of special needs children and know that it is not easy to find local support. We are passionate about connecting families in our community to helpful local resources, and love to see our partners filling those needs. Lakeland Regional Health is a Lakeland Mom Partner and we are excited to share details on this innovative health program available to special needs families in our community.
What is the BRAVE program at Lakeland Regional Health?
B.R.A.V.E. stands for Being Respectful About the Very Exceptional. The overall goal of the BRAVE program is to ease stressors on patients, care providers, and parents/guardians. There are two main components to the BRAVE program.
The first aspect is the training provided to all Lakeland Regional Health Team Members to help them individualize the plan of care for children and teenagers with a sensory diagnosis. Training helps clinicians know how to decrease a child's anxiety, provide a safe and non-threatening atmosphere, and respond to sensory meltdowns. This helps to decrease the stressors on the patient and the care provider.
The second component was created to ease the stress of parents and guardians, especially those who might visit the Children's Emergency Department, Pediatric Unit, or Pediatric Intensive Care Unit frequently. Parents can opt-in to the BRAVE Program upon arrival to Lakeland Regional Health Medical Center to further improve the comprehensive care provided to their child at Lakeland Regional Health. More details on what it means to "opt-in" are provided below.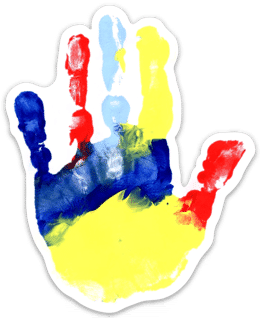 What training is provided to LRH Care Team Members?
All physicians, nurses, clinical staff, and other team members who interact with children at Lakeland Regional Health Medical Center receive special training including:
Understanding autism spectrum disorders, sensory processing disorders, and pervasive developmental disorders.
Learning to recognize potential triggers, signs of sensory overload, and other forms of agitation.
Practicing methods for de-escalation and the use of First/Then statements.
Although BRAVE was designed around children with sensory disorders, team members who have completed the training say that they find themselves utilizing the tools in interactions with all children and teens who are showing signs of anxiety or a meltdown, whether a sensory condition has been specifically identified or not.
Non-clinical staff members who might enter patient rooms to deliver food, clean or interact with families in other ways also receive training to help understand autism and sensory triggers to ensure they maintain a safe environment in your child or teen's room.
The outcome is a team of caregivers who are knowledgeable, compassionate and better prepared to interact with any patients or Medical Center visitors who have autism or a sensory processing disorder.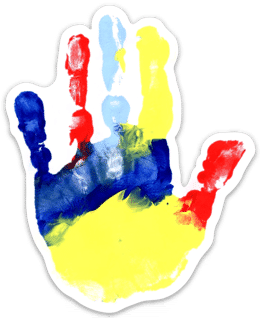 How does the BRAVE Program help parents and caregivers?
If you are a parent or caregiver of a child with autism or a sensory processing disorder, a visit to the emergency department or even just the doctor's office can be overwhelming.
Do you get tired of repeating the specifics of your child's diagnosis to each nurse and doctor?
Do you cringe when a medical provider unknowingly creates a sensory overload?
Do you worry about your child's sensory meltdown being mistaken for a temper tantrum?
The BRAVE program can make your life easier.
During the admissions process at Lakeland Regional Health Medical Center, you will be asked a series of simple questions and offered the opportunity to enroll in the BRAVE program, if it is applicable. This means you will provide the details of your child's or teen's diagnosis ONCE and the information will be saved in their records for each member of the care team to review, saving you from multiple explanations.
The team at LRH wants to know your child's likes, dislikes, challenges, sensory triggers, coping techniques – no detail is too small. As parents of children with autism know, these details can make the difference between a successful visit and a meltdown.
If you are enrolled in the BRAVE program, a handprint will be placed on your door and in your child's digital records, ensuring team members and other caregivers are aware of your son or daughter's unique needs before entering the room or interacting with your child.
While maximizing a patient's privacy, BRAVE helps each member of the care team provide personalized care to ensure a positive experience for the parent or caregiver AND the child.
(Any patient can opt out of the BRAVE program.)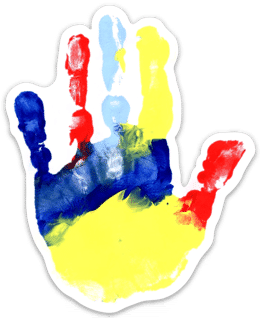 What does the BRAVE program look like in action?
Lakeland Regional Health knows that autism affects people differently and that each person with autism or a sensory disorder has a distinct set of strengths and challenges.
For some patients, bright lights are uncomfortable. For others, loud noises or large groups of people cause anxiety. And yet other patients find certain textures or types of touch extremely uncomfortable or painful.
When you share your child or teen's specific preferences and triggers, you help the LRH care team modify how they interact with your child to ensure they deliver the best outcomes and safest care.
A few specific examples:
If your child is sensitive to bright light, the room lights will be kept low and anyone entering the room will know the lights should remain low.
If your teen is uncomfortable with a large group of people, only the necessary members of the care team will enter the room, or they will interact one at a time.
If your child finds physical touch uncomfortable, the doctor will talk through each step of an examination so your child knows what to expect and how long it will take.
Through the BRAVE Program, Lakeland Regional Health clinicians are also trained on how to de-escalate sensory meltdowns. A person with autism often has no control over their meltdowns and may not respond to common measures such as distractions, hugs, incentives, or discipline.
Lakeland Regional Health utilizes the SCARED program from the book Managing Meltdowns: Using the S.C.A.R.E.D. Calming Technique with Children and Adults with Autism by Deborah Lipsky and Will Richards.
The S.C.A.R.E.D. techniques they utilize include:
Safe –Your child or teen will be provided with a safe environment which means minimal stimulation. Lowering the lights or blinds, minimizing the number of people in the room, talking through the procedures, etc.
Calm – Care Team members will remain calm and will use concrete or literal language to help your child know what to expect in terms they can understand.
Affirmation – LRH Team Members acknowledge that the hospital can be a scary and stressful place and use positive affirmation to help decrease your child's anxiety.
Routine – For children with autism or sensory disorders, repetition and routines are comforting. The care team does not interfere with harmless routines like repetitive statements or rocking.
Empathy – Care team members demonstrate empathy and support to your child or teen and help them understand each step of their care.
Develop an intervention strategy – The entire BRAVE program is an intervention plan to help reduce the frequency, duration, intensity, and negative outcomes of meltdowns.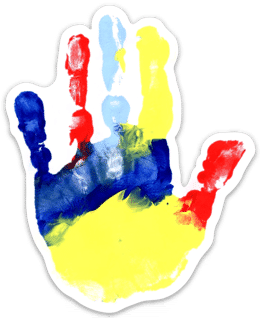 Who created BRAVE?
Jillian Haley is a Certified Child Life Specialist, she works with children at Lakeland Regional Health to help them cope with the challenges of hospitalization or illness, either in their own life or for an illnesses or death impacting a family member. She has 10 years of experience and has been working with children and families at Lakeland Regional Health for the past 7 years.
Jillian saw the need for increased awareness about autism spectrum disorders, sensory processing disorders, and pervasive developmental disorders. She knew that patient experiences would be improved with a plan of care based on individual needs, and felt the call to develop a protocol and a program to make it easier for staff to recognize sensory triggers and comfort patients.
Using evidence-based research, Jillian created the BRAVE program for care providers, parents and patients. In addition to the curriculum, Jillian created a video to help parents and caregivers understand the BRAVE program and how it can be implemented in all care settings, including home. To see the video, learn more about the program, or contact Jillian Haley, visit the LRH BRAVE website.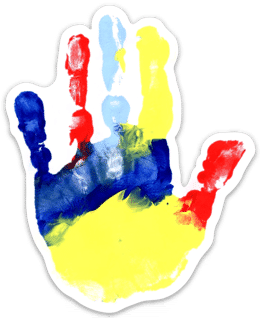 Why is BRAVE important for our community?
The fast-paced and noisy surroundings of a hospital can be overwhelming and cause high levels of stress for all children, but especially those with autism or sensory disorders.
Approximately 1.5 million children are estimated to have autism spectrum disorders, according to a 2018 survey by the U.S. Health Resources & Services Administration. Co-occurring health conditions are more common in people with autism, which means a possibility of more frequent medical visits.
Lakeland Regional Health is making sure that parents with autistic children have a supportive and sensory environment for their health care needs.
"Too often, the needs of autistic children are misunderstood. Not feeling well and having to come to the hospital can be frightening for any child, especially one with sensory issues. At Lakeland Regional Health, we want parents to be comfortable advocating for their child's needs and know there is a sensory friendly environment available right here close to home. We want to ensure that Mom, Dad, the child – everyone involved – are relaxed, comfortable and receiving the medical care needed.
The more awareness that there is about autism, the more people who speak up, the better prepared Lakeland, Polk County and our whole community will be to understand these kids and care for them as they get older." – Jillian Haley, Child Life Specialist, Lakeland Regional Health
To learn more about the BRAVE program or contact Jillian Haley, visit the LRH BRAVE website.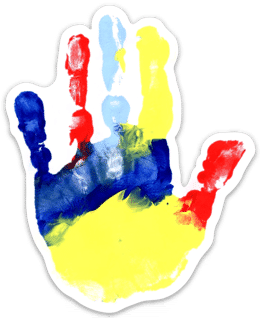 More about Lakeland Regional Health: