Our year round beautiful weather makes Central Florida a great place for exploring the water by canoe or kayak. Interested in exploring a local river, floating through a crystal clear spring, or maybe seeing manatees and dolphins in their natural habitat? If you're looking for places to go kayaking near you, we can help you plan a day of outdoor fun.
Below you'll find 15 different amazing locations for canoe rentals near you and kayak rentals near you in Central Florida. Both fresh water paddling trips and salt water kayaking trips are available near Lakeland and in the Tampa Bay area, and if you aren't comfortable kayaking on your own, there are also plenty of guided kayak tours available.
If you've never tried kayaking, it is easy to learn! Kayaks used for rentals and tours are typically sit on top kayaks or ocean kayaks. They are very stable, and if you do happen to tip over – you simply fall into the water. Tandem (2 person) kayaks and canoes are also available, which means mom or dad (or older brother/sister) can do the paddling while the younger kids enjoy the ride. Kayaking in Florida is a great outdoor activity for families.
Interested in going tubing or swimming in a spring near you? We can help you find those too!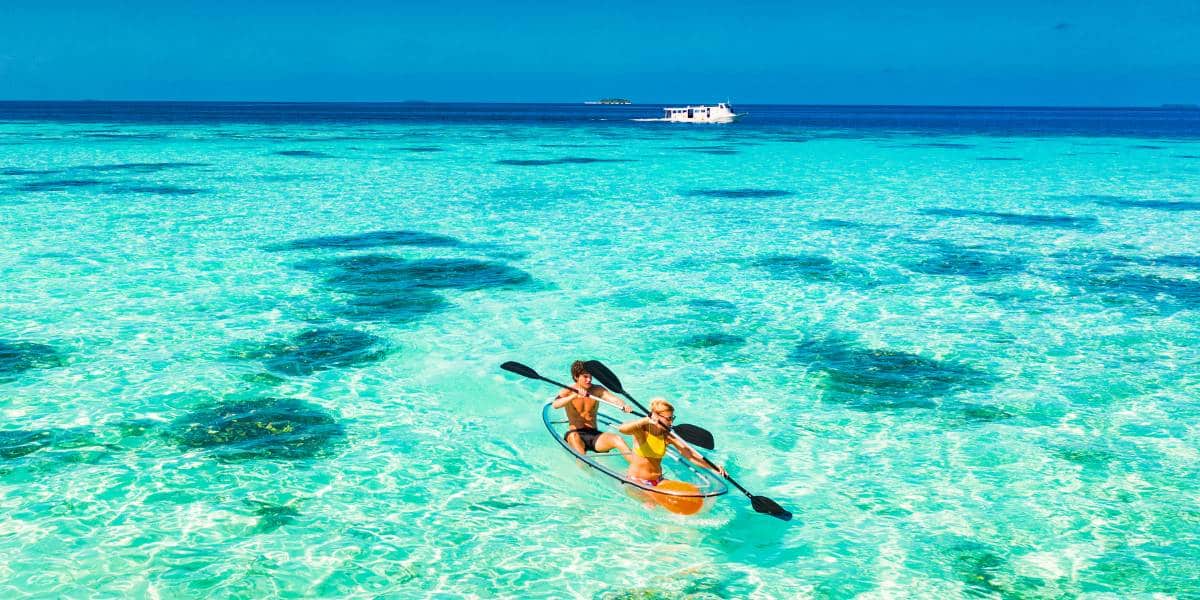 Editor's Note: There are MANY more great locations for kayaking in Florida, we only listed locations where kayak rentals are available. We're also located in Lakeland, FL so the canoe and kayak rental locations listed below include an approximate time when mapped from downtown Lakeland, FL. Times may vary from other locations in Polk County and across Central Florida. Use our handy dandy map at the bottom to find kayaking near you.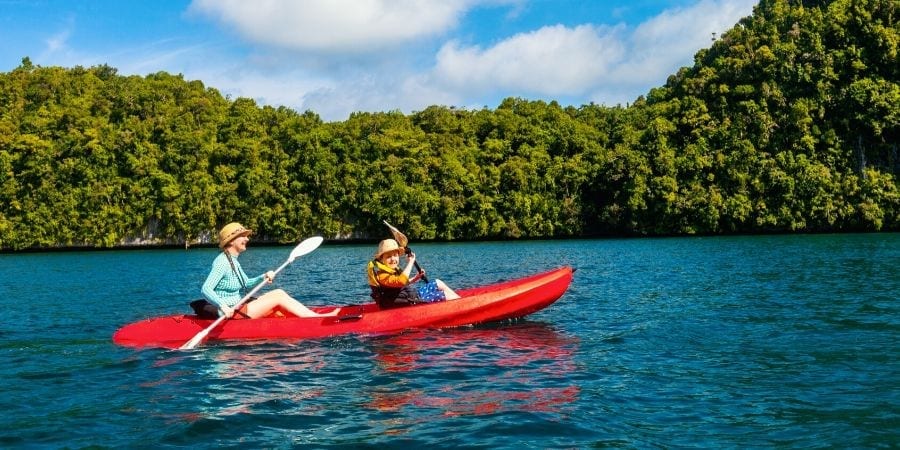 Beach Kayak Rentals Near You: Tampa Bay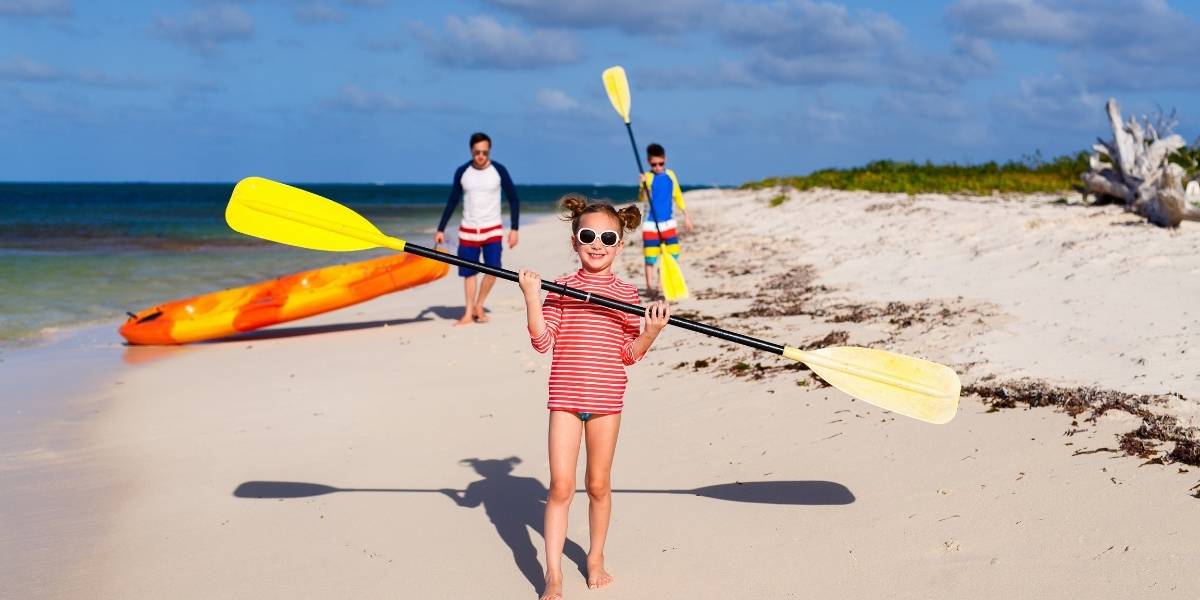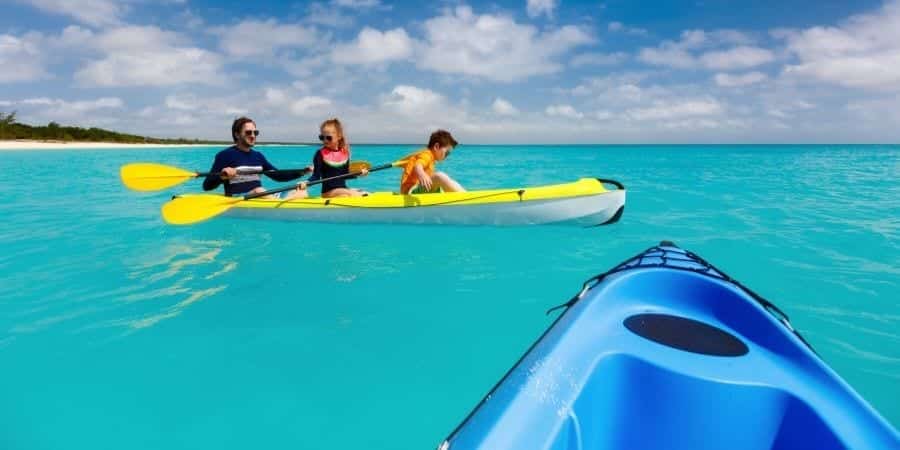 River Canoe Rentals Near You: Tampa Bay
Florida Springs Kayaking Tours + Manatee Kayaking Tours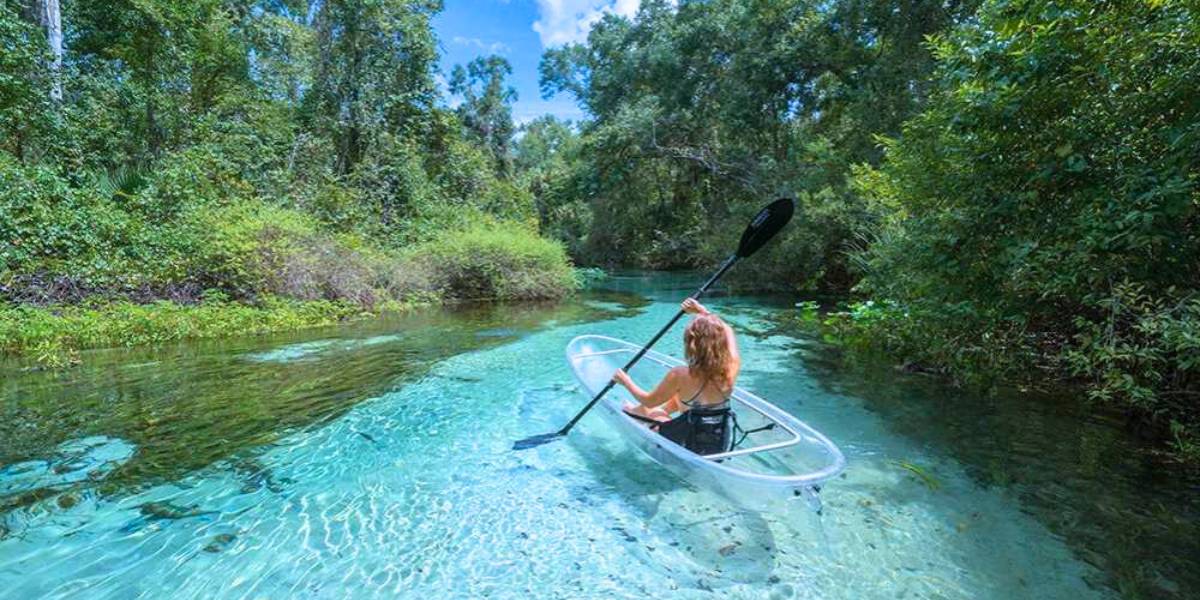 Bioluminescence Kayaking in Florida
MAP: Kayak Rentals Near Me
Looking for a truly unique kayaking experience in Florida? Learn more about clear kayak tours.