Whether you're the parent of a teen who is just beginning to explore their next steps after high school, or your student is about to graduate, chances are you're anticipating the next chapter of your child's life with a mixture of excitement and worry (because hey, that's what we moms do!)
Or, maybe your student has taken a gap year after high school, or is a young adult who is working while contemplating their educational future. Or, if you have little ones and shopping for higher education for them is very far down the line, you may have been wondering whether you might be able to go back to school yourself.
No matter which scenario fits your family, if you or your child are considering continuing your education, good news! We have some pretty incredible schooling options right here in Polk County, meaning it's perfectly feasible to head to class not too far from home. Read on for a list of local higher education options, and be sure to check out our related post on how to find financial aid.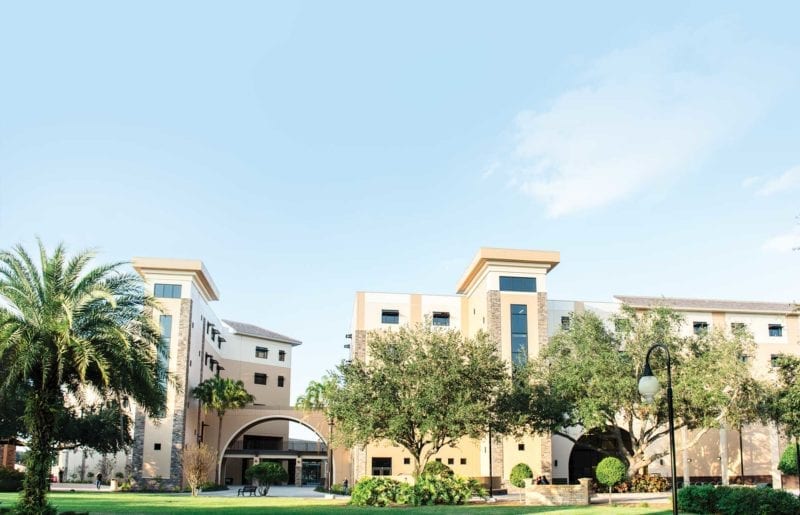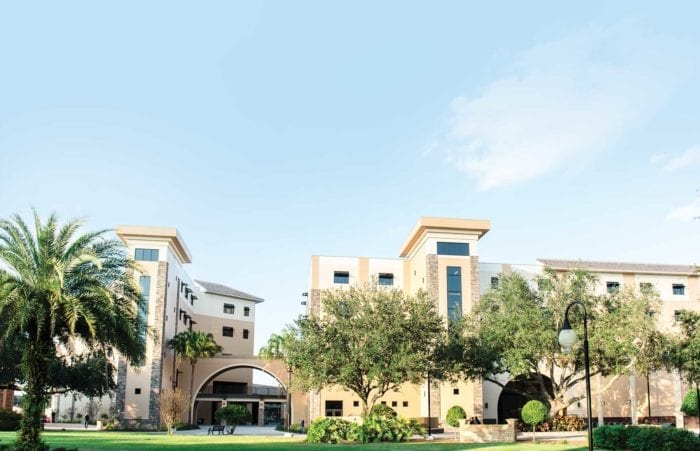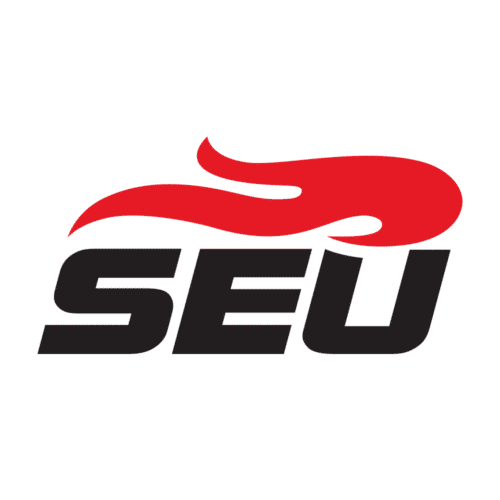 While some may remember Southeastern University as "that little Bible college," in less than a decade, SEU has become one of the fastest-growing liberal arts universities in the nation. They currently offer more than 80 innovative degree programs in multiple areas of study.
Southeastern University is a Christ-centered university where the caring, community atmosphere transcends the classroom and reaches every part of the student experience. SEU offers mentorship from experienced faculty, innovative chapel experiences, mission trips, student leadership opportunities, and a diverse array of student clubs for both social interaction and professional development. Plus, their ever-expanding graduate and doctoral programs, available both online and on-campus, are a great option for local professionals looking to further their education.
🎓 Degree levels available: Associate, Bachelor's, Master's, Doctoral
🎓 Fields of Study: Arts & Media, Aviation, Behavioral & Social Sciences, Business & Entrepreneurial Leadership, Natural & Health Sciences (including Nursing), Education, Human Performance, Ministry & Theology
Full Listing
🎓 Study abroad available: Yes
🎓 Location: 1000 Longfellow Blvd., Lakeland, 33801
🎓 Application: SEU.edu/apply
🎓 Financial Aid: SEU.edu/financial
🎓 Campus visits: SEU.edu/visit
🎓 Public or private: Private
🎓 Course delivery options: On-campus (day & evening), online, and at extension sites nationwide
🎓 Campus housing available: Yes
🎓 Athletics: SEUfire.com
Affiliation: National Association of Intercollegiate Athletics (NAIA) — Mid-South Conference & The Sun Conference
🎓 Arts program: College of Arts & Media
🎓 Cool stuff: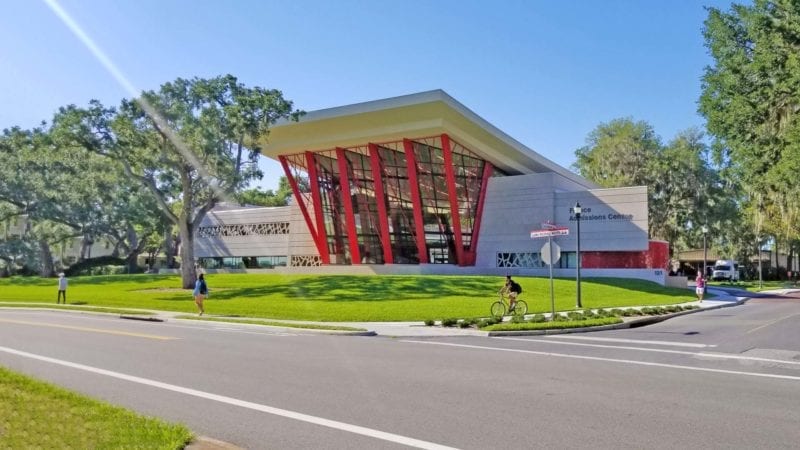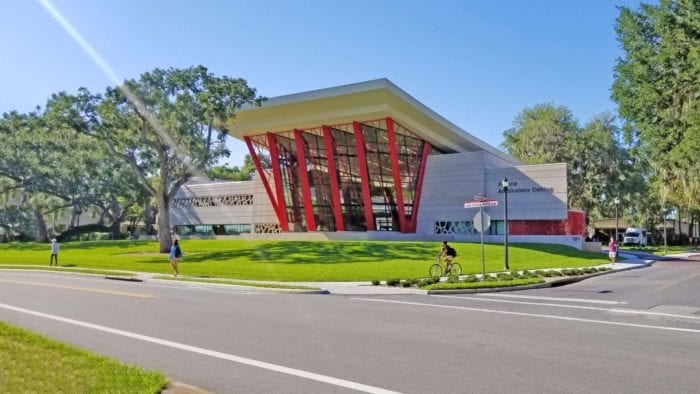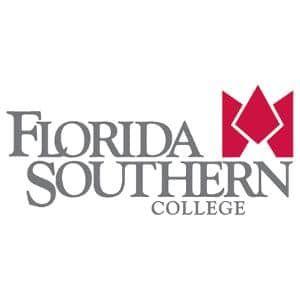 As the oldest private college in Florida and home to the largest single-site collection of the incomparable architecture of Frank Lloyd Wright, chances are you may have heard about Florida Southern College before you even knew it was in Lakeland. While FSC is one of Lakeland's most recognizable landmarks, the beauty of FSC expands beyond the surface and reaches every corner of campus.
Its faculty, staff, and students all share an unwavering commitment to academic excellence, strong community, and global influence. FSC offers an impressive array of academics and consistently places highly in multiple national rankings. In addition to their degree offerings, FSC also offers several Centers and Institutes, such as the Center for Free Enterprise and Institute for Accounting Excellence. Situated on Lake Hollingsworth, the campus spans several blocks and is continually adding innovative programming for students who are just starting out or who are returning to the classroom.
🎓 Degree levels available: Bachelor's, Master's, Doctoral
🎓 Fields of Study: Undergraduate Majors and Adult & Graduate Degrees
🎓 Study abroad available: Yes
🎓 Location: 111 Lake Hollingsworth Drive, Lakeland, 33801
🎓 Application information: Undergraduate application or Adult & Graduate
🎓 Financial Aid: Undergraduate or Adult & Graduate
🎓 Campus visits: Undergraduate or Adult & Graduate
🎓 Public or private: Private
🎓 Delivery options: On-campus (day & evening) and online
🎓 Campus housing available: Yes
🎓 Athletics: FSCMocs.com
Affiliations: Sunshine State Conference and NCAA Division II
🎓 Arts program: The Arts at Florida Southern
🎓 Cool stuff:
A Doctor of Physical Therapy program is launching in the fall of 2019
The Sharp Family Tourism and Education Center provides an opportunity to learn about the campus architecture and history
Ice hockey was added to the school's athletic offerings in the fall of 2019
FSC is home to The Roberts Academy, the first transitional school for children with dyslexia in the state of Florida
FSC began an affiliation with the Polk Museum of Art in 2016, further expanding their artistic programming and student opportunities, such as internships and art history research
A Steak n' Shake restaurant is slated to open on campus in the fall of 2019
The Early Learning Lab at FSC is a preschool for children aged 3+ (and potty trained). It is staffed by both professional teachers and FSC students studying education.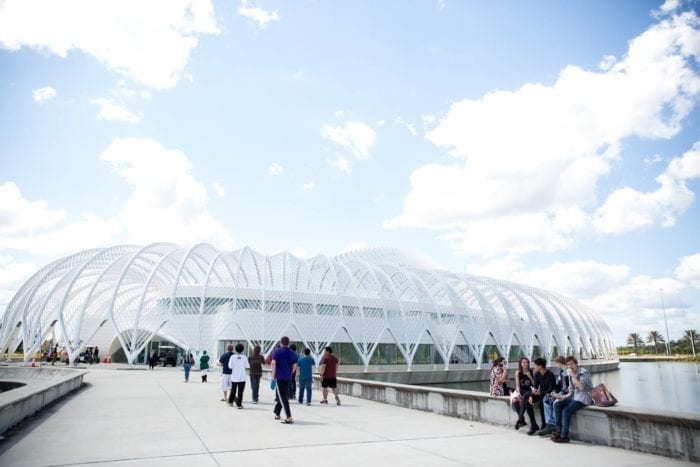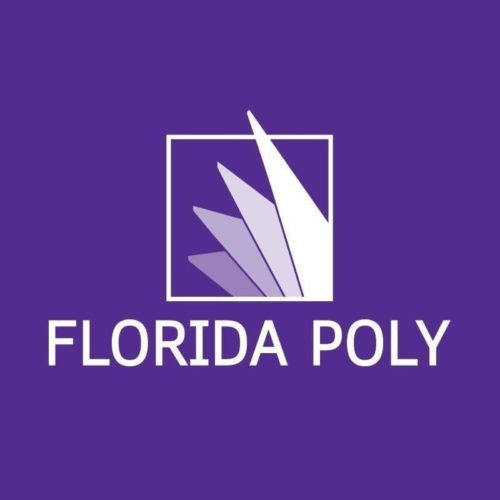 Florida Polytechnic University, commonly referred to as "Poly," houses our area's newest and most technologically advanced collegiate opportunity. Poly is home to one of the most recognizable and beautiful structures that can be seen from I-4 — the Innovation, Science and Technology building. Poly is a STEM student's dream come true, offering degrees in some of today's most in-demand fields and, of course, the latest technology to learn with.
Don't be put off by the newness of the university…in just a few short years Poly has not only become regionally accredited, but has become well-known in the technology and research industries, and has graduated students who are now working in competitive and essential fields such as cybersecurity, engineering, and analytics.
🎓 Degree levels available: Bachelor's & Master's
🎓 Fields of Study: Business Analytics, Computer Science, Data Science, Engineering (Computer, Electrical, or Mechanical)
Full Listing
🎓 Study abroad available: No
🎓 Location: 4700 Research Way, Lakeland, 33805
🎓 Application: Undergraduate or Graduate
🎓 Financial Aid: All information
🎓 Campus visits: Book a visit
🎓 Public or private: Public
🎓 Course delivery: On-campus
🎓 Campus housing available: Yes
🎓 Student life programs: While Poly does not currently offer collegiate athletics or an arts program, student life is richly diverse and fully immersive. Students can participate in intramural sports and open recreation activities. Multiple clubs and additional on-campus activities are also available.
🎓 Cool Stuff
An Applied Research Facility is set to begin construction later this year, expanding the campus research and lab capabilities.
Poly is teaming up with Tallinn University of Technology in Estonia to advance research on autonomous (self-driving) vehicles as part of their Advanced Mobility Institute within the college
Florida Poly students developed a mobile app that allows volunteers for KidsPack to quickly and accurately scan and catalog food donations and track volunteer hours, greatly improving efficiencies for this important local organization.
Poly assists students in securing internship opportunities. A member of their inaugural graduating class even interned at NASA!
The Florida Industrial and Phosphate Research Institute (FIPR Institute) at Poly is a world-class research entity specializing in phosphate-related issues and industrial applied science and engineering.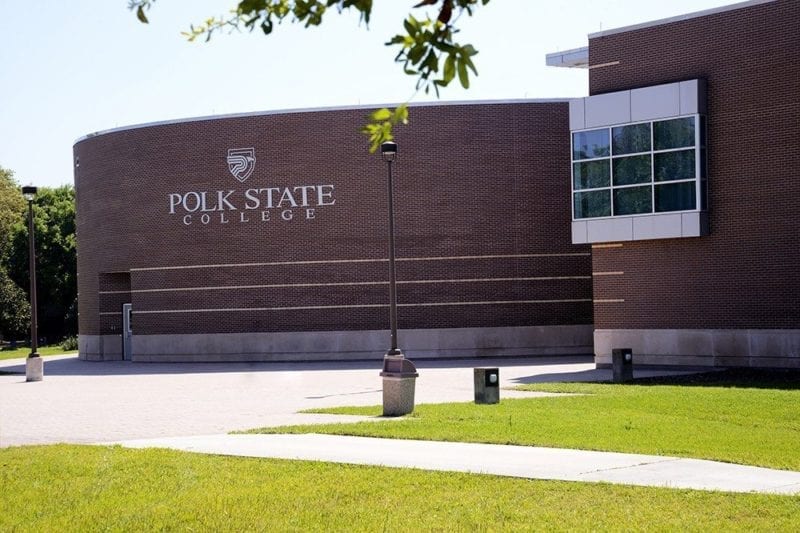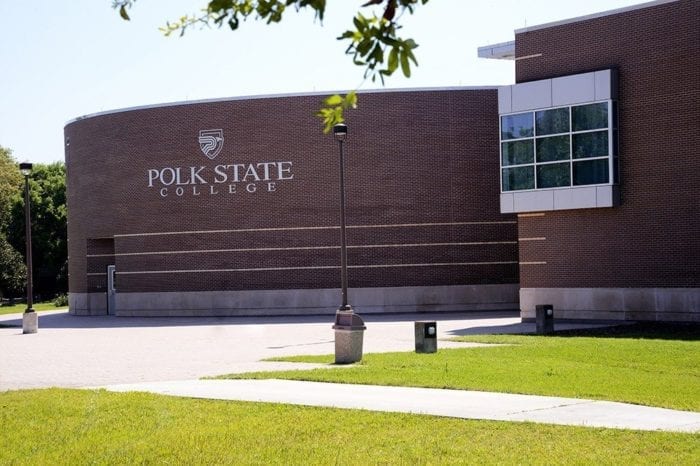 Polk State College, formerly known as Polk Community College, has rapidly expanded well beyond what you might expect from a small-town school. With intercollegiate athletics, an arts program, opportunities for community involvement, vibrant student life, and much more, PSC becoming an increasingly popular location for higher education. The flexibility in classes at PSC are made to accommodate just about any work or family schedule. PSC may admit any high school graduate with a qualifying diploma or GED certificate holder, and has locations across Polk County. PSC is an excellent option to start or finish a degree or vocational certificate, and serves as an excellent bridge to additional schooling if desired.
🎓 Program levels available: Vocational certificates, Associate, Bachelor's
🎓 Fields of Study: Aerospace, Criminal Justice/Public Safety, Education, Health Sciences/Nursing, Supervision & Management, General Education (AS & AA)
🎓 Study abroad available: Yes
🎓 Locations: Lakeland, Lake Wales, Bartow, Winter Haven
🎓 Application & Financial Aid: polk.edu/admission-aid/
🎓 Public or private: Public
🎓 Course delivery options: On-campus, online, weekend, accelerated, shift-friendly, and mini-semester
🎓 Campus housing available: No
🎓 Athletics: PolkEagles.com
Affiliations: National Junior College Athletic Association & Florida College System Activities Association
🎓 Arts program: The Arts at Polk State
🎓 Cool stuff: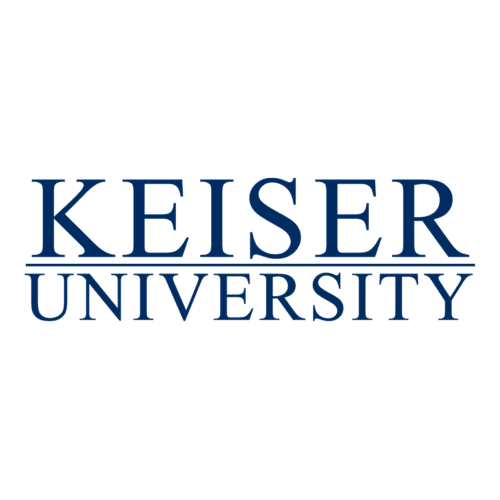 Keiser University is Florida's third-largest not-for-profit university, with locations throughout the state, including right here in Lakeland. Keiser offers both a traditional student experience and programs for working adults (depending on the campus location you choose).
🎓 Program levels available: Associate, Bachelor's, Master's, Doctoral (at select locations)
🎓 Fields of Study: Full Listing
🎓 Location: 2400 Interstate Drive, Lakeland, 33805
🎓 Admission: keiseruniversity.edu/admissions/
🎓 Financial Aid: keiseruniversity.edu/financial-services/
🎓 Course delivery options: On-campus and online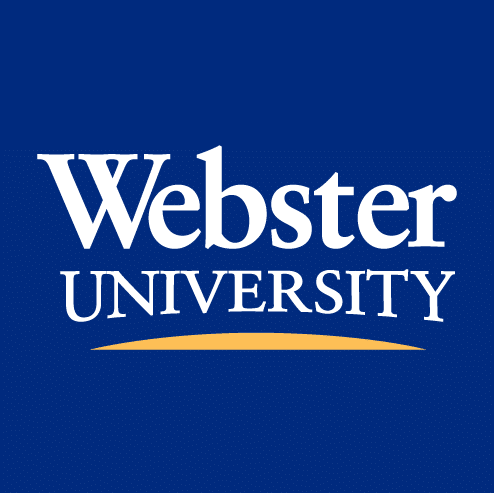 Webster University has a global network of 100 locations worldwide, including one right here in Lakeland. Webster is also one of the nation's largest providers of military education.
🎓 Program levels available: Program Certificates and Master's degrees (in Lakeland location); additional degrees at the Certificate, Bachelor's, and Master's levels are available online
🎓 Fields of Study: Full Listing
🎓 Location: 1479 Town Center Drive, Suite 202 Lakeland, 33803 (in Lakeside Village)
🎓 Admission & Financial Aid: webster.edu/lakeland/prospective-students/
🎓 Course delivery options: On-campus and online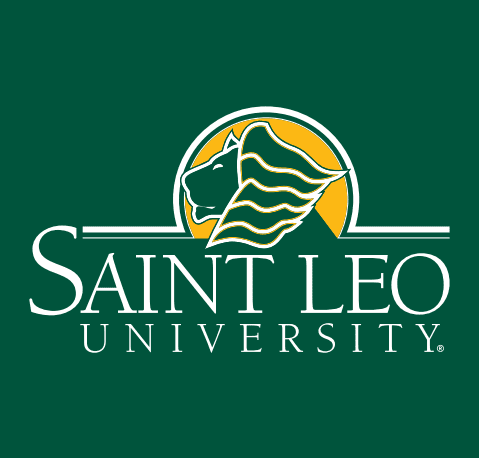 Saint Leo University, the oldest Catholic institution of higher education in Florida, has an Education Center right here in Lakeland. Saint Leo's 40+ Education Centers across the country provide a learning environment tailored to busy adult students. Evening and weekend classes are available, along with online and distance learning options.
🎓 Program levels available: Associate, Bachelor's, Master's
🎓 Fields of Study: Full Listing
🎓 Location: 315 Granada St, Lakeland, FL 33805
🎓 Admission & Financial Aid: saintleo.edu/lakeland-education-center
🎓 Course delivery options: Education Center campus and online

If you're looking for affordable, alternative education options, Polk County Public Schools has you covered! In each of these schools you'll find a caring community that supports you, your family, and your academic and career goals.
The East Area (Auburndale) and West Area (Lakeland) adult schools provide options to adults who are looking to earn a traditional high school diploma or GED, improve English speaking skills, or develop a stronger general education foundation.
Because these schools are dedicated to making education accessible and affordable, a free preschool program is available for the children of full-time students, and courses cost only $30 per semester.
Both Ridge Technical College (Winter Haven) and Traviss Technical College (Lakeland) offer students excellent career training options for in-demand fields such as construction, surgical technology, automotive service technology, and many, many more. These programs can serve as a gateway directly into a career, or as a bridge to additional educational opportunities.
Get flying! – Local Aviation and Aerospace Programs
Not only is there a shortage of pilots nationwide and worldwide, the shortage is expected to only increase in the coming years. Take advantage of Lakeland's long history of excellence in flight by exploring the many educational resources and flight schools available right here in our backyard.
Colleges near Lakeland:
Fast Fact
Did you know that the majority of universities nationwide are regionally accredited? Both public and private universities fall under this same type of accreditation, and it is generally preferable to a nationally-accredited university, because credits tend to transfer more easily.
Get Schooled
Just like any big decision, deciding on the right school is one that takes time, research, and some patience. Before you begin, start with a list of what your goals are for going to school (such as a new or better career). Then, create a list of your top questions and concerns (such as time and financial commitments) so that when you meet with an admission counselor from a potential school, you'll feel prepared for your discussion. Remember, these schools have admission staff who are dedicated to helping you enroll successfully, and that means that not only will they will be your best source of information, they want to help!
Learning is a lifelong process, and we are fortunate to have so many opportunities to embrace that process right here in our own backyard.
Learn More About Financial Aid
Education Guide
Check out our Education Guide for Lakeland + Polk County for other education topics including public schools, private schools, homeschooling, tutoring + test prep, school calendars, colleges, and more.