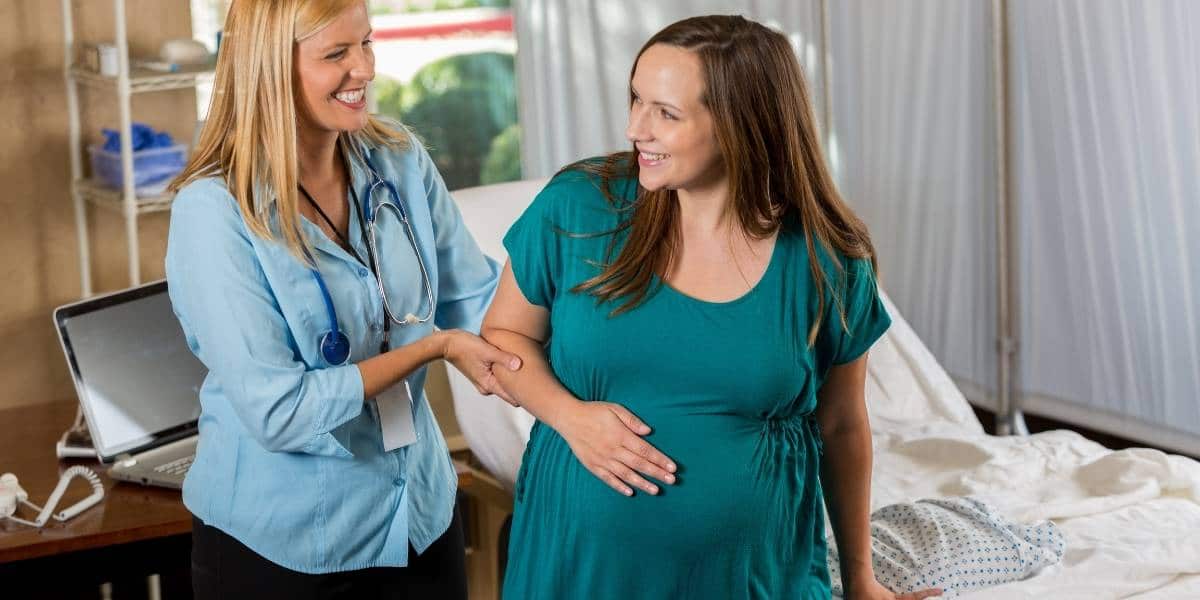 Midwives + Birth Centers in Lakeland and Polk County
A midwife is a trained health professional who provides medical care during pregnancy, labor, and delivery.  Midwives may deliver babies at birthing centers, at home, or at a hospital. Midwives care for women who don't have complications or high-risk factors, and they can make referrals to doctors if needed.
If you are interested in natural childbirth options or giving birth outside of the hospital, a local birth center can provide a home-like setting for your birth experience, many of them also offer rooms with tubs for water births.
(Curious about the difference between a midwife and a doula? A midwife provides medical care and may also provide emotional support. A doula provides physical and informational support, but does not perform clinical tasks. A doula does not replace the medical care of a midwife, doctor, or obstetrician but can be a vital part of your pregnancy care team).
For a more comprehensive list of resources and links to recent articles, visit our Pregnancy + New Mom Guide.
HELPFUL TIP: Use the filter button (3 horizontal lines) to narrow down the list by city and/or category. All city filters are a general geographic area, check each listing address for a specific location. Use the map at the bottom to find Midwives + Birth Centers Near You.
Don't see your business listed here? Use the button below to add a Featured or Basic listing.
Celebrate Birth
Polk County's only free-standing birth center, providing family-centered midwifery care during pregnancy, delivery, and the postpartum period. Clients can choose to have a natural birth either at the center or in the comfort of their own home, or they can choose to see us for prenatal and postpartum care but deliver in the hospital of their choice. Also available: waterbirth, massage therapy, lactation support, and classes.
Donation Locations | Midwives + Birth Centers | Breastfeeding + Lactation Consultants | Infant Massage Classes | Pregnancy + Childbirth Classes | Prenatal Massage | New Mom Support + Social Groups
1525 Edgewater Beach Drive, Lakeland, Florida 33805
Lakeland Midwifery Care
Lakeland Midwifery Care is a team of Florida Licensed Midwives providing holistic pregnancy, birth, and prenatal and postpartum care to families throughout the Lakeland, Tampa Bay, and Central Florida areas. At our office just South of Downtown Lakeland and Dixieland we serve clients seeking both homebirth and hospital birth with the same compassionate care.
Midwives + Birth Centers | Pregnancy + Childbirth Classes
1923 Florida 37, Lakeland, Florida 33803
Lakeland Regional Health
Lakeland Regional Health is Lakeland's hospital and also offers many other services for your family's health.
Some specific services for children + families include:
Obstetrics and Gynecology
Lakeland Regional Health is more than just a hospital. The LRH Physician Group provides care in over 20 specialties at convenient locations throughout Polk County. LRH is home to highly skilled OB-Gyn physicians, certified nurse midwives and a compassionate care team offering expert obstetric and gynecologic care in a comfortable, nurturing environment, located right at the Carol Jenkins Barnett Pavilion for Women and Children.  They provide complete prenatal and birthing care from your pregnancy all the way through delivery.
Carol Jenkins Barnett Pavilion for Women and Children
With approximately 3,100 deliveries each year, Lakeland Regional Health is experienced in welcoming babies into the world. The Carol Jenkins Barnett Pavilion for Women and Children with its contemporary design and state-of-the-art technology, is why Lakeland Regional Health is your ideal childbirth destination. Take a virtual tour of the Pavilion or sign up for a free Labor & Delivery Tour to take a closer look at their rooms and services.
Children's Emergency Department + Pediatric ICU
You'll also find a dedicated Children's Emergency Department and Pediatric ICU at the hospital. They also offer classes for childbirth, nursing, and caring for a newborn.
Pediatricians
LRH is home to multiple board-certified pediatricians and board-certified nurse practitioners (APRN) who provide care in Lakeland and Winter Haven. LRH partners with Nemours Children's Health System pediatric specialists.
Center for Fetal Care
For women with a high-risk pregnancy or other underlying conditions, the Center for Fetal Care provides specialized evaluations and consultations. They use advanced technology and testing to give you peace of mind and to achieve the best possible outcome for both you and your baby.
Classes for New Parents
LRH offers a variety of classes for soon-to-be parents and those planning to become pregnant. Class topics include: Breastfeeding, Newborn Care, Prepared Childbirth, and New Parent 101. Click here to see upcoming classes.
Child Behavior + Developmental Evaluations | Nutrition | Pediatricians | Walk-In Clinics + Urgent Care | OB-GYN Doctors | Mental Health Counseling + Therapists | Emergency Rooms + Hospitals | Primary Care Doctors | Midwives + Birth Centers | Breastfeeding + Lactation Consultants | Pregnancy + Childbirth Classes | 3D Ultrasound Services | Obstetrics + Women's Hospitals | Therapy - Occupational + Physical | Hearing Tests + Speech Therapy
1324 Lakeland Hills Boulevard, Lakeland, Florida 33805
3030 Harden Boulevard, Lakeland, Florida 33803
3015 Lakeland Highlands Road, Lakeland, Florida 33803
4710 Florida Avenue South, Lakeland, Florida 33813
130 Pablo Street, Lakeland, Florida 33803
430 East Central Avenue, Winter Haven, Florida 33880
3525 Lakeland Hills Boulevard, Lakeland, Florida 33805
300 Parkview Place, Lakeland, Florida 33805