Lakeland Regional Health is expanding its services for children in our community with the opening of a high-level Pediatric Intensive Care Unit on September 1, 2020.
Also called a PICU or Pediatric ICU, this new 12-bed unit is a collaboration between Lakeland Regional Health and Nemours Children's Health System. Children who need higher levels of medical care and round-the-clock nursing supervision can now be treated right here in Lakeland.
Many attraction closures and event postponements have been announced beginning September 27 due to Hurricane Ian. We are editing our calendar and articles if we receive notice of event changes, but please be sure to check directly with organizers to confirm any events or activities from September 27 - October 2. A link is provided at the bottom of every event on our calendar and in all articles.
Prior to September 1, pediatric patients who required a higher level of critical care would be stabilized and sent to a children's hospital in Tampa or Orlando. With the addition of the Pediatric Intensive Care Unit (PICU), many of those children will now be able to remain in Lakeland for treatment.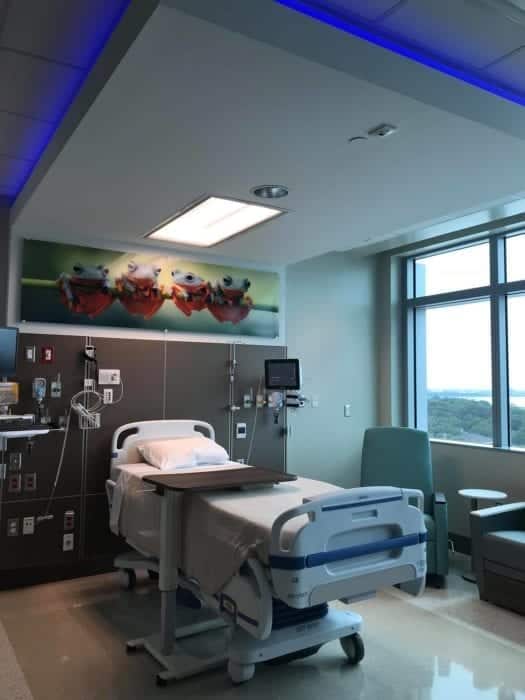 Lakeland Regional Health is a Lakeland Mom sponsor and we are excited to share details on the new services available to families in our community.
We spoke with these members of the Lakeland Regional Health and Nemours Children's Health System Team to learn more about what the new Pediatric ICU will bring to Polk County:
Dr. Al Torres, MD, Nemours Children's Health System Medical Director of Pediatric Programs at the Partnerships and Medical Director of the PICU
Lori Shea, Associate Vice President of Women's and Children's Services, Lakeland Regional Health
Joy Boyd, RN, Manager, Pediatrics and PICU, Lakeland Regional Health
Below is a summary of our conversation, as well as snippets from our video interview.
Lakeland Regional Health PICU Interview
What is the difference between the existing Pediatrics Unit and the new Pediatric ICU?
Lakeland Regional Health has an existing Pediatric Unit in the Carol Jenkins Barnett Pavilion for Women and Children where children receive round the clock hospital care for non-life-threatening conditions.
Children treated in the new PICU may be considered critically ill, have unstable conditions, or require a higher level of monitoring than in the existing pediatric unit. Highly skilled Intensivist Specialists from Nemours will oversee the Pediatric Intensive Care Unit, led by Dr. Torres.
(An intensivist is a physician who specializes in the care of critically ill patients, most often in the intensive care unit, and may also be called a Critical Care Specialist.)
The PICU team also includes Pediatric Respiratory Therapists and a specially trained Pediatric Nursing team who will provide close monitoring and care for these young PICU patients. Two Certified Child Life Specialists are also part of the team, and they work directly with children to help make hospitalization less overwhelming.

The nurse-patient ratio is also much lower in the PICU – critical patients will have a 1:1or 1:2 ratio depending on what monitoring is required.

The new PICU is located on the same floor as the existing Pediatrics Unit, making it a seamless transition if a child needs to move from one area to the other.
What are some examples of illnesses that can be treated in the new PICU at LRH?
Acute and chronic respiratory insufficiency (asthma, infection, acute lung injury)
Circulatory failure (sepsis, shock, heart failure not requiring ECMO)
Infectious diseases leading to major organ system dysfunction
Endocrine and metabolic disorders (diabetic ketoacidosis, recognition and stabilization of inborn errors of metabolism and mitochondrial disorders, hypothyroidism, adrenal crisis)
Neurologic diseases (status epilepticus, encephalopathy)
Toxic ingestions/exposures
Hematologic disease
How has Lakeland Regional Health prepared for the PICU?
Preparations for the new Pediatric Intensive Care Unit have been ongoing for multiple years.

New pediatric intensivists have been brought on board and will work in conjunction with existing pediatric specialists at Lakeland Regional Health, all with many years of experience in pediatric care.

Lakeland Regional Health's Pediatric Nurses have trained over the past year at Nemours and in the adult ICU at LRH, receiving hands-on training to provide patient care for children in the PICU.

The necessary ancillary support is also in place at LRH. New or existing staff have been trained to provide Respiratory Therapy, Nutrition, Family Care, and to ensure a successful discharge and transition from hospital to home.
How does a parent know their child needs the PICU?
If you are in an emergency situation, your first point of contact will likely be the Children's Emergency Department, where they will assess your child and determine the type of care needed. The PICU isn't something a parent needs to request, it is part of the full network of care available for children at Lakeland Regional Health Medical Center.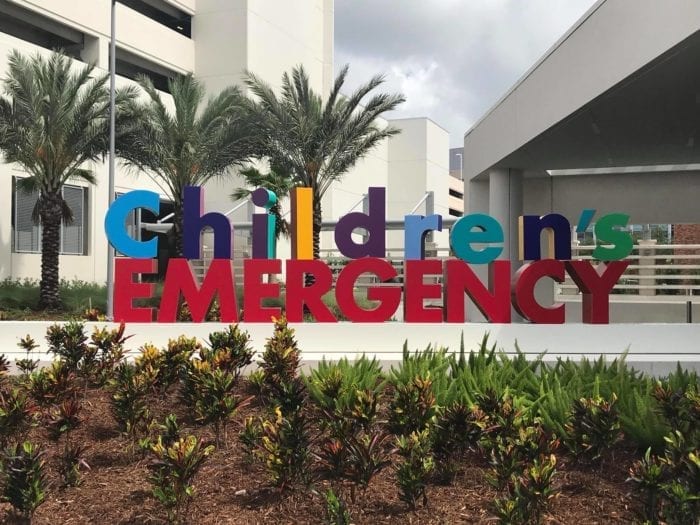 How can a parent of a medically complex child determine if Lakeland Regional Health can now meet their needs?
If you have a child with medical needs who may require critical care in the future, the first step is to talk with your Pediatrician or Family Medicine Provider. Based on your child's prior medical history, they can help determine if your child could be treated right here in Lakeland if hospitalization is required.
Is there an age minimum or age limit on the PICU?
No, children of all ages are seen in the PICU, from babies through teens.
Lakeland Regional Health is also home to a Level-III NICU for babies who need ICU care immediately after birth.
Can parents stay overnight in the Pediatric Intensive Care Unit?
Yes, all rooms in the Pavilion for Women and Children are private rooms with private bathrooms. Parents will be able to stay with their child overnight. This is just one part of the commitment to patient-centered and family-centered care at Lakeland Regional Health.
What does the new Pediatric Intensive Care Unit mean for families in Lakeland, Polk County, and the surrounding communities?
Whether a child is admitted to the PICU for a one-night stay or long-term treatment, the new Pediatric Intensive Care Unit means one less stress on parents and families who are already going through a challenging time and would like to stay close to home. Critically ill children who need to be hospitalized can now receive high-quality care from specially trained doctors and nurses right here in Lakeland.
Lakeland Regional Health continues to seek out new and innovative ways to serve our community. From the creation of the Carol Jenkins Barnett Pavilion for Women and Children in 2018, to the Center for Behavioral Health & Wellness opening in 2022, we appreciate the comprehensive health care options provided by Lakeland Regional Health.
---
More About Lakeland Regional Health
About Lakeland Regional Health Medical Center
Lakeland Regional Health Medical Center is Florida's fifth largest hospital. Founded in 1916 as Morrell Memorial Hospital, this 864-bed, comprehensive tertiary referral hospital operates the Jack and Tina Harrell Family Institute for Advanced Cardiovascular Medicine; a Level II Trauma Center; the Carol Jenkins Barnett Pavilion for Women and Children, which includes a Level III Neonatal Intensive Care Unit; and the Bannasch Institute for Advanced Rehabilitation Medicine. The Medical Center holds high-level accreditations for its Certified Comprehensive Stroke Center and Chest Pain Center. Three hybrid operating rooms and a catheterization lab offer patients the least invasive surgeries possible and enhanced safety. The Medical Center is home to one of the nation's busiest single site Emergency Departments and handles over 3,000 trauma visits annually.