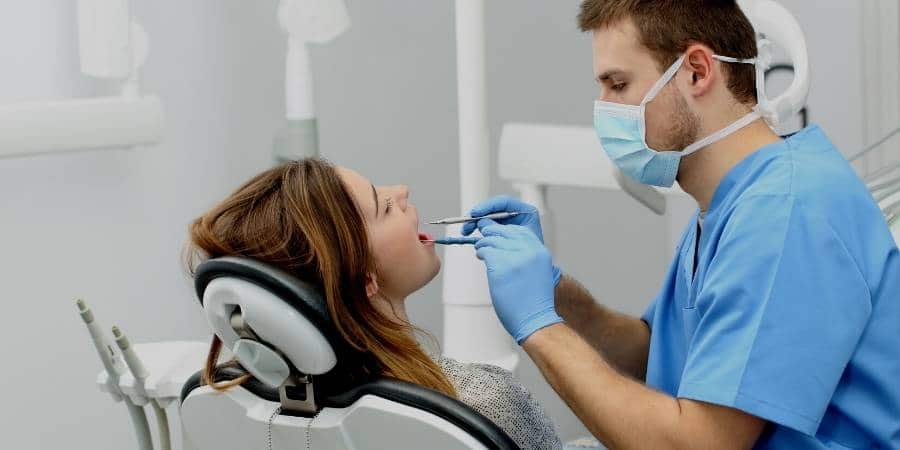 Family Dentists in Lakeland + Polk County
Dentists can help keep your teeth clean and healthy! These general dentists see older children, teens, and adults.
We've also got a separate list of Pediatric Dentists that specialize in children.
Visit our HEALTH + WELLNESS GUIDE for additional healthcare articles and more information on local hospitals, orthodontists, and other Healthcare Providers in Lakeland + Polk County.
HELPFUL TIP: Use the filter button (3 horizontal lines) to narrow down the list by city and/or category. All city filters are a general geographic area, check each listing address for a specific location. Use the map at the bottom to find Family Dentists Near You.
Don't see your business listed here? Use the button below to add a Featured or Basic listing.
Central Florida Health Care
Central Florida Health Care, Inc., is a private, non-profit health corporation. CFHC's accredited health centers are one-stop shops for children and families with a myriad of needs. Services include: Primary Adult Care, Dental, Physical Exams: Annual, Work, Sports and School
Preventive Health Maintenance, Family Planning, Gynecology, Obstetrics, Prenatal Care, Full Service In-house Laboratory
Family Dentists | Pediatricians | OB-GYN Doctors | Primary Care Doctors
1129 North Missouri Avenue, Lakeland, Florida 33805
201 Magnolia Avenue, Winter Haven, Florida 33880
1514 1st Street North, Winter Haven, Florida 33881
106 Northwest 9th Avenue, Mulberry, Florida 33860
601 Florida Avenue South, Lakeland, Florida 33801
305 West Central Avenue, Lake Wales, Florida 33853
705 Ingraham Avenue, Haines City, Florida 33844
109 West Wall Street, Frostproof, Florida 33843
916 Dundee Road, Dundee, Florida 33838
LVIM - Lakeland Volunteers in Medicine
Lakeland Volunteers in Medicine (LVIM) is a volunteer-run health care center that provides free, high-quality medical, dental, and mental health care to the working uninsured of Polk County.
-Are you a Polk County resident?
-Are you uninsured?
-Is your income below 200% of the Federal Poverty Level (FPL)?*
-Are you employed or a full-time student?
If you answered YES to these four questions, we'd love to welcome you to the LVIM Circle of Caring! Please call 863.688.LVIM (x104 or x105) to schedule your eligibility screening today! You can also visit their website for more information.
(*For Example, The income of a family of four cannot exceed $51,500 dollars)
Volunteer Opportunities Available | Family Dentists | Mental Health Counseling + Therapists | Primary Care Doctors | Low-Cost Health Care + Dental Care
600 West Peachtree Street, Lakeland, Florida 33815
Polk County Health Department
The Polk County Health Department provides a range of services to children and adults including preventative care, comprehensive screenings, family planning, dental care, and more. If you do not have insurance, care is provided on a sliding fee scale.
Family Dentists | OB-GYN Doctors | Primary Care Doctors | Low-Cost Health Care + Dental Care
3241 Lakeland Hills Boulevard, Lakeland, Florida 33805
835 West Central Avenue, Lake Wales, Florida 33853
1700 Baker Avenue East, Haines City, Florida 33844
1805 Hobbs Road, Auburndale, Florida 33823
1255 Brice Boulevard, Bartow, Florida 33830