Think of a place where children can explore in nature, underneath the shade of huge trees, using their imagination to cook in an outdoor kitchen or put on a stage show. Sit back and watch as they climb and run, play outdoor music, and look for insects and worms. This amazing outdoor play area is right here in Polk County at…
Hammock Hollow Children's Garden at Bok Tower Gardens.
We visited on a field trip and I was so impressed. All of Bok Tower Gardens is gorgeous, but their children's play area is really special, starting with the pint-sized entrance just for kids!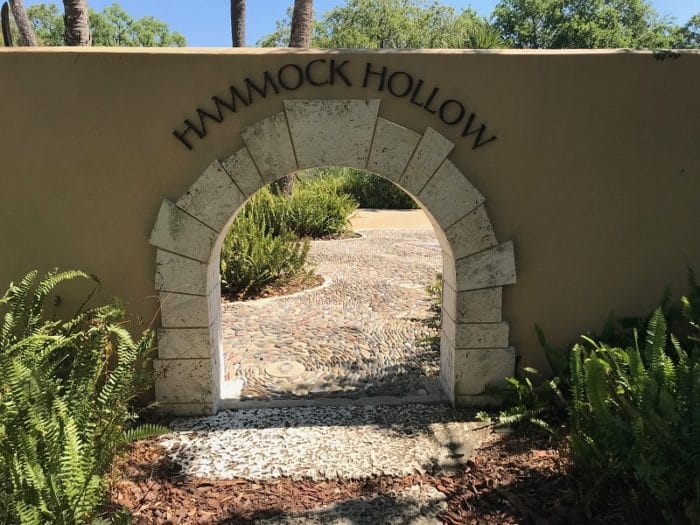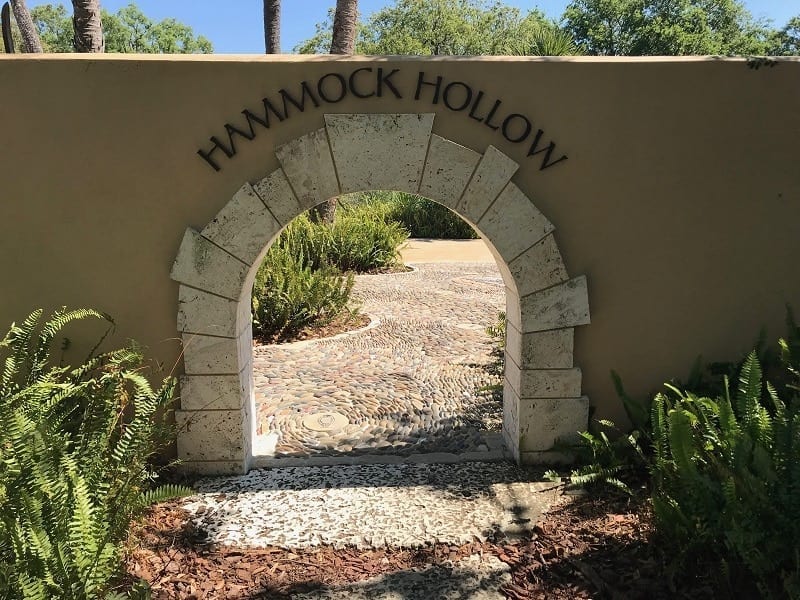 Areas to explore in Hammock Hollow:
Indigo Pass – climb on the larger-than-life indigo snake and play in the sand
Ledge Walk and River Walk – fountains and misters make this a fun place to cool off on a hot day (pictured below)
Edward Bok Word Garden – explore inspirational rock words (pictured below)
Sabal Stage – kids can act out here and not get in trouble! Costumes provided.
Doodle Bug Art Place – create your own masterpiece to display
Songbird Music Tree – make music and live in harmony (pictured below)
Rope hammocks – sit and relax a while and enjoy the shade and cool breeze
Spider Climb – Climb and weave your way through this gigantic spider-web-inspired play structure (pictured below)
Cypress Boardwalk – meander along the boardwalk and look for butterflies (pictured below)
Our descriptions and photos don't do it justice – you'll have to plan a visit to PLAY and see it for yourself!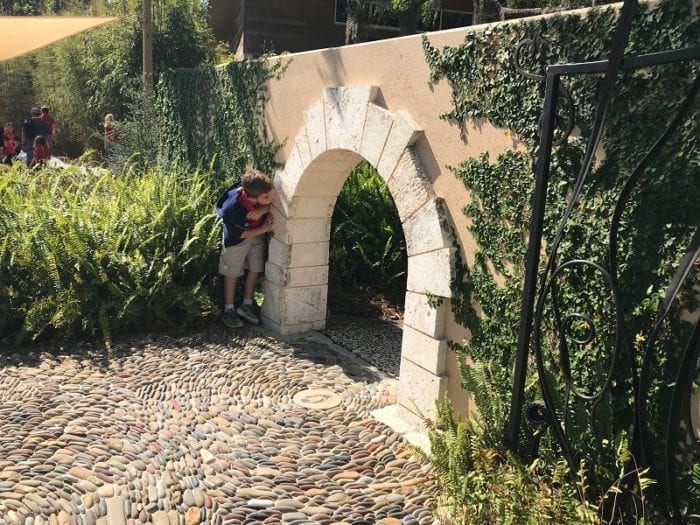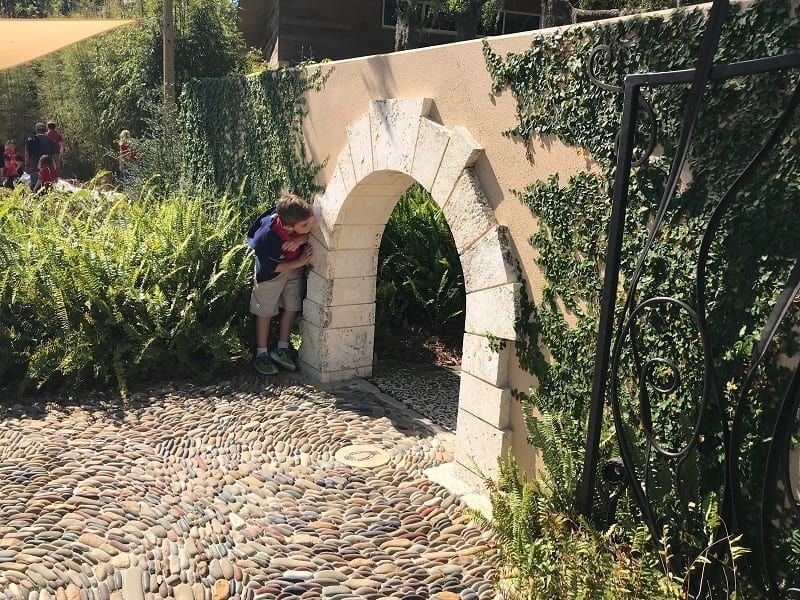 Some of my favorite things about Hammock Hollow Children's Garden:
There is only one way in and out, making it safe for kids of all ages.
Much of the play area is shaded, allowing for year-round enjoyment.
There are chairs and places for parents to sit back and watch… while we typically encourage parental involvement, this really is a place where you can let the kids explore and use their imagination.
Hammock Hollow is on 2.7 acres, so there is plenty of space to run and play.
When you're finished you can take a short hike to see Bok Tower and the beautiful flowers and plants spread across the gardens.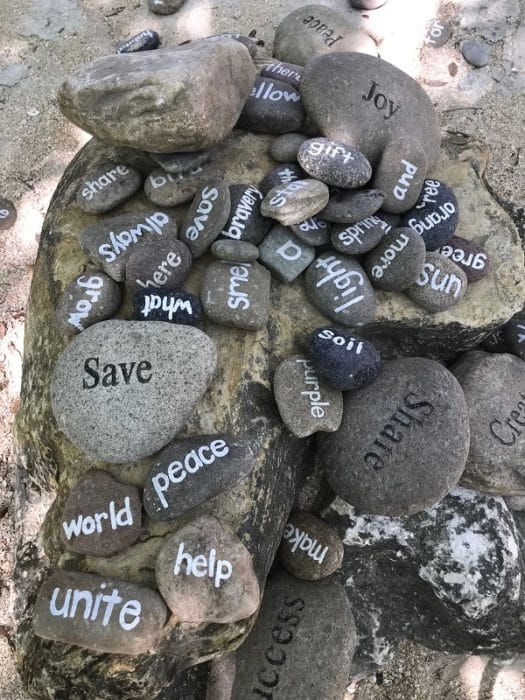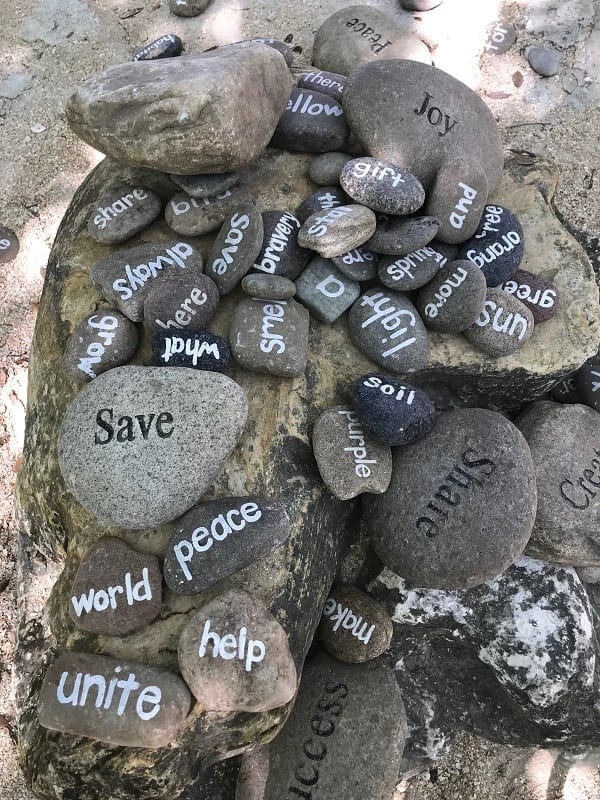 Tips for Visiting Bok Tower Gardens:
Bok Tower Gardens is located at 1151 Tower Blvd, Lake Wales, FL 33853 – an easy 30-40 minute drive from Lakeland
Bok Tower is open 365 days a year from 8 a.m. – 6 p.m. Last admission from the entrance gate is at 5 p.m. The Visitor Center, Blue Palmetto Café and Tower & Garden Gift Shop are open from 9 a.m. – 5 p.m. with limited hours on holidays.*
If you're only visiting the Children's Garden it is a short walk from the parking lot, but bring a stroller if you plan to explore all of Bok Tower Gardens and the trails.
The Singing Tower concerts featuring 60 carillon bells are at 1 and 3 p.m. daily, with short selections played on the hour and half-hour.
You are permitted to bring in outside food and beverage but encouraged to use a blanket in our picnic areas. Water fountains may not be available during the pandemic, be sure to bring water.
Admission to Bok Tower Gardens:
General Admission is $15 for adults and $5 for children ages 5-12. FREE for ages 4 & under. You can purchase admission online or pay at the entrance gate pictured below.
An Annual Family Membership for 4 adults starts at only $150 and includes reciprocal benefits! Click here for details.
Parking is free.
Bok Tower is part of free and discounted reciprocal membership programs including the Polk Museum of Art – if you have an annual membership to another museum or garden in Florida, check to see if Bok Tower is included.
Bok Tower has multiple dates for free and discounted admission during the year, including Mother's Day, Father's Day, Rootstock Festival, Smithsonian Free Museum Day, and more.
They also have a variety of special events, concerts, cooking classes in the outdoor kitchen, and more. Check their calendar for upcoming events.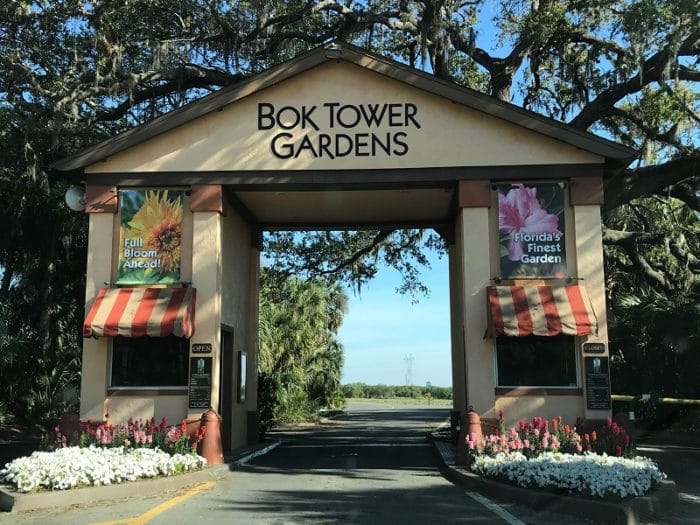 I fell in love with this quote by Edward Bok, founder of Bok Tower Gardens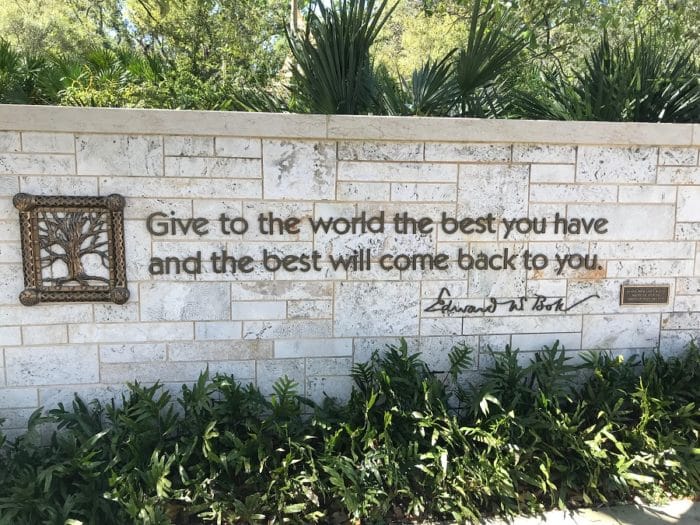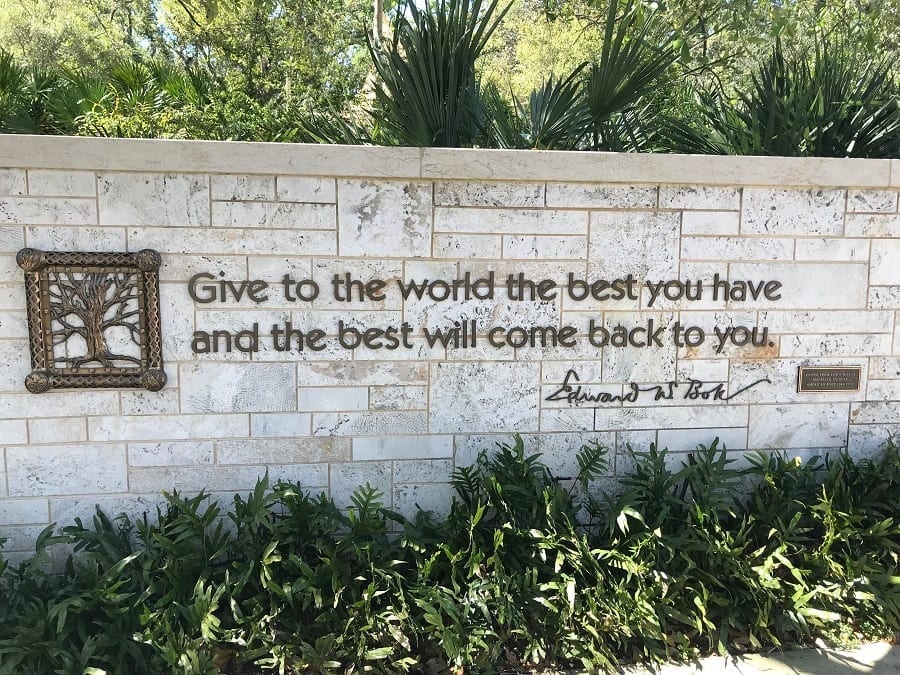 Don't miss the chance to explore all of Bok Tower Gardens and see the Singing Carillon Tower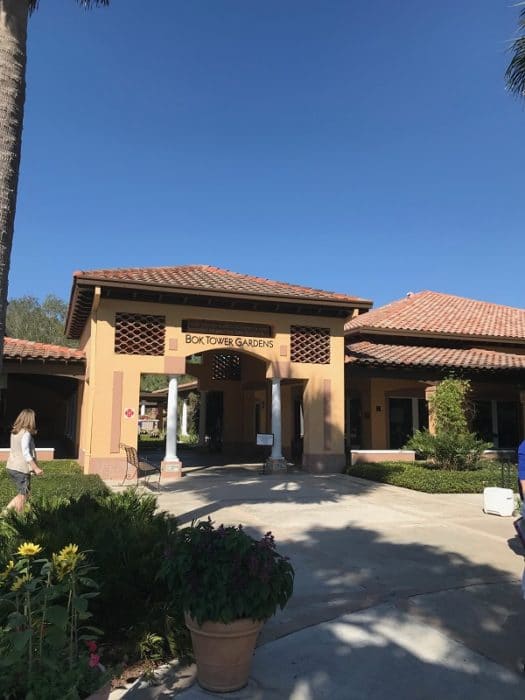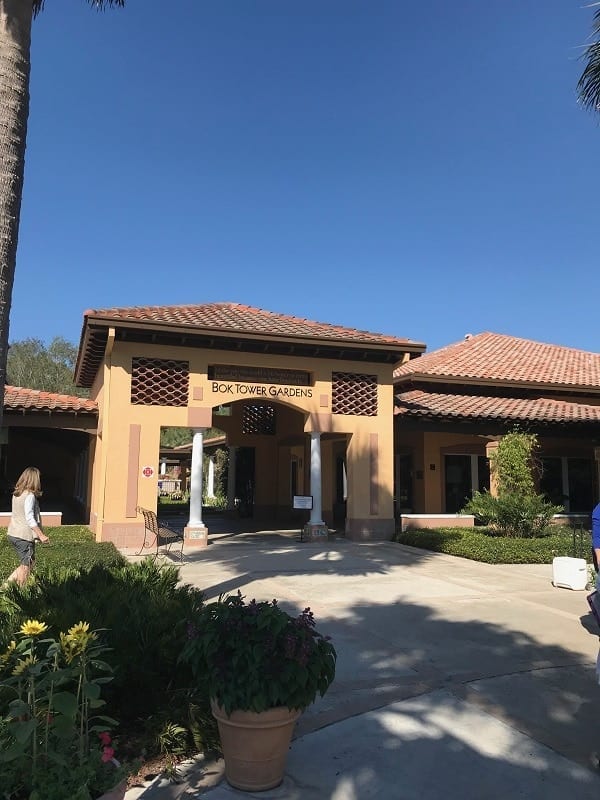 And we'll end with a few Bok Tower flowers. Just because they are beautiful!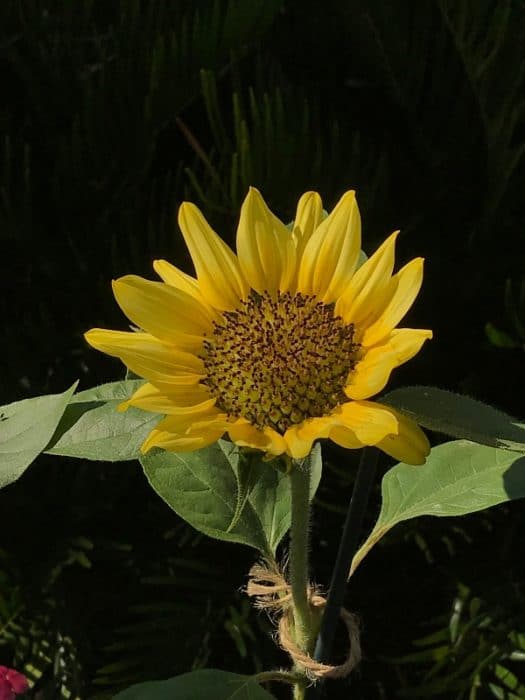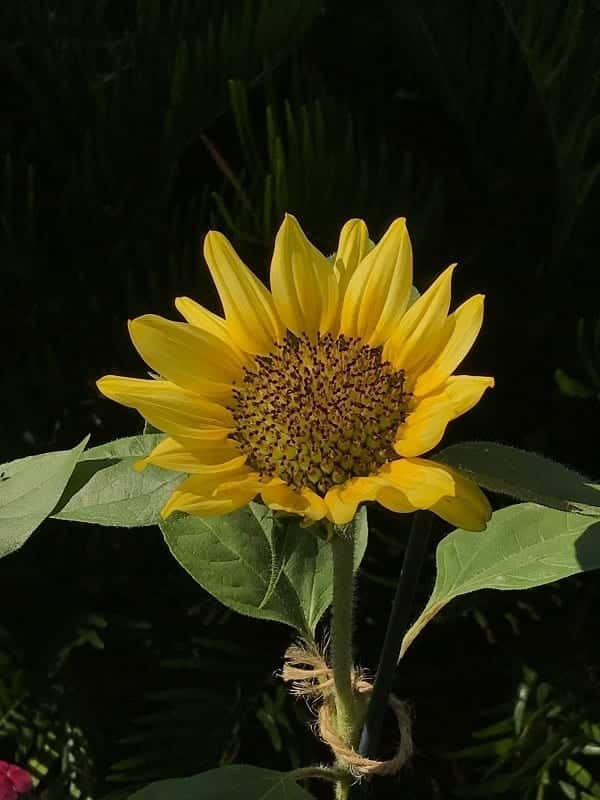 About the Author: April Mucci
April is the owner of LakelandMom.com. She has lived in Lakeland since age 2 and is passionate about our community and connecting families with local resources. She is a mom to 2 boys (12 + 14) and a mini goldendoodle, wife to Matt. She loves reading, saltwater fishing, concerts and live performances, and working on Lakeland Mom!
Outdoor Activities Guide
Check out our full Outdoor Fun Guide for more outdoor things to do in Lakeland, Polk County, and Central Florida.