With the first day of school only a month away, we know all of you parents are starting to think about supplies, uniforms, new shoes, new teachers, and all the other things that go along with the start of a new school year. Lakeland Mom has a list of anything and everything related to going back to school this fall, including free back-to-school bash events, free school supply giveaways, and Stuff the Bus school supply drives to help be sure all children have the supplies they need to succeed in school.
Thank you to Crossroads Christian School for sponsoring this post!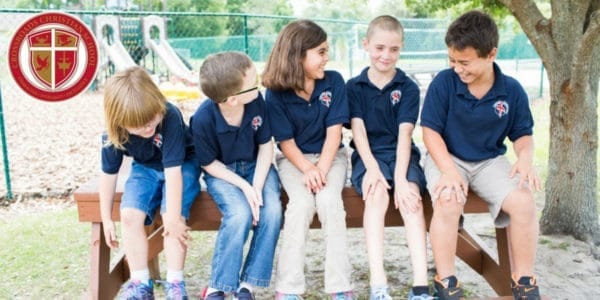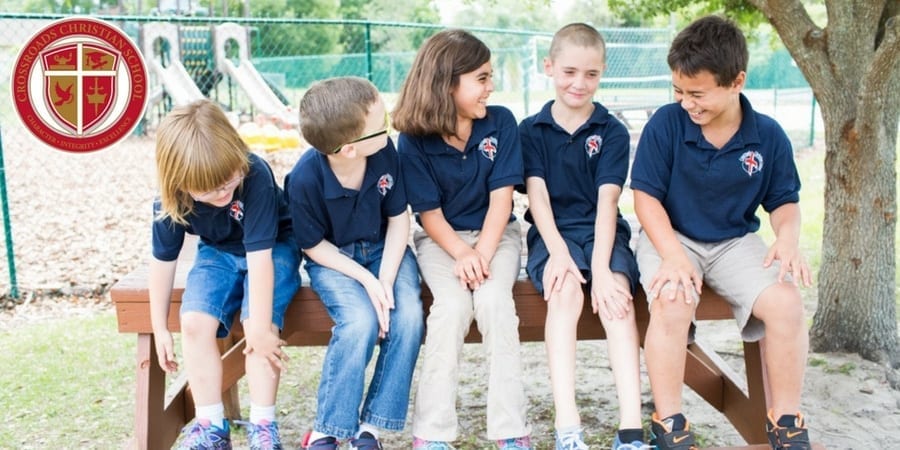 Crossroads Christian School is a K-12 private school in Lakeland that provides a personalized education focus for each of its students. With low student-teacher ratios and and an encouraging, nurturing environment, Lakeland area kids with special education needs are finding success at Crossroads Christian School, and your child can too! Learn more in our recent Q&A with the Principal.
Learn More
2018 Back-To-School Events & Free School Supplies
We're adding all the Back-to-School Bashes and Free School Supply events in Polk County to our calendar as we find out about them. All upcoming events are shown below.
Our Favorite School "Supplies"
These are a few items that we find especially useful during the school year! Some of the links below are affiliate links, which means we will earn a small commission if you make a purchase through our links, at no additional cost to you. We appreciate your support for Lakeland Mom if you decide to make a purchase.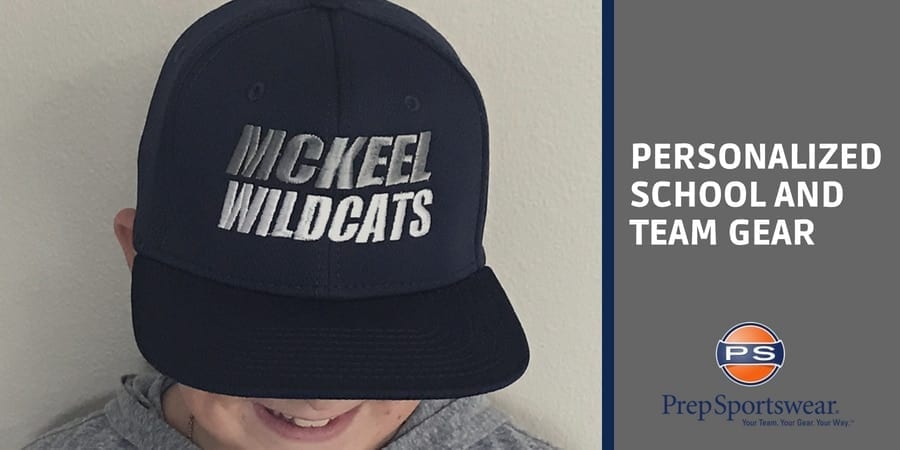 These keep me sane when it comes to my least favorite school year task – packing lunches. They have 3 compartments, perfect for a main item, fruit/veggie, and side. Once it's full, my job is done!
You can even include dividers (see below) if you need even more individual spaces. For just $13.95 you get 4 of them, and they fit nicely into most lunchboxes. They stack inside each other for storing with all the lids on top. They are also DISHWASHER SAFE.  (Note that they are not leakproof – I've used Glad press and seal on a few occasions, otherwise I just don't put anything liquid inside). Click here to get a set and make lunch assembly a little easier!
These are reusable silicone cupcake liners, but they are perfect for holding small food portions within an Easy Lunchbox. See the photo below for how these are used together. Colorful, fun, functional, and you get 12 for only $5.99! Click here to get yours from Amazon.
A great variety of labels, including allergy labels for food containers, shoe labels, clothing labels, bag tags, small labels, big labels, and even make really unique ID bracelets that are water resistant and disposable, perfect for field trips and theme parks. If you're looking for labels that are themed and fun, Mabel's Labels are for you. The best part – FREE SHIPPING! Click here to see what Mabel's Labels has to offer.
School supply labels, allergy labels, clothing labels, bag tags, and a variety of sizes. Their labels are a little more simple in design, which is ideal if you prefer something plain, or need to share items among siblings (although they offer a sibling set – shown below). Click here to shop Label Your Stuff.
Lunch containers, water bottles, special items – they all need a label! We even use these on our sports items. I've ordered from Mabel's Labels and Label Your Stuff and can recommend both of them. I've got some that have been on containers for 2-3 years and likely through the dishwasher over 100 times and are still going strong!
If you have a little one that is required to wear a belt to school (or just likes to), a magnetic belt is the perfect solution to make it easy on them! This was a "must have" for preschool and kindergarten in my house. Check out the ones we've used from Amazon – they hold up well and can be set to almost any waist size.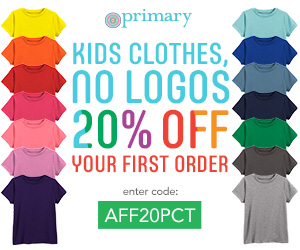 Primary offers classic clothes in a huge variety of colors. No logos, no slogans, no sequins, just soft fabrics. Perfect for uniform clothes that can't include a logo or any other design. Jackets, shorts, t-shirts, leggings, long sleeve shirts, and much more. Check out Primary.com and save 20% with code AFF20PCT.
School Supply Drives & Donation Locations
We've put together a list of local supply drives where you can donate supplies and make a difference in a child's life. Even if you are already stretching a dollar to buy supplies for your own family, there are still ways to donate without breaking the bank – buy items you need during BOGO sales at Publix and donate the extra set, or check out the 1 penny deals at Staples and Office Depot.
Sponsored by: Lakeland Kiwanis Club
Details: The main collection location is at WPCV/WONN/Hall Communications (across from the Lakeland Center) on Wednesday, August 8 from 7-9am. Supplies will be sorted and delivered to local schools later that day. However, there are OVER 60 collection boxes already placed all over the Lakeland community where you can donate school supplies. We can almost guarantee you can find a box somewhere near you. Boxes will be picked up the week of August 1, so get your supplies into a box before then!
Sponsored by: Bartow ENGAGE Chamber Young Professionals
Donation Location: Bartow Chamber, 510 North Broadway Avenue • Bartow, Florida 33830
Details: Begins Monday, July 10 and runs through Friday, August 18. Items benefit homeless children identified by Project Hearth. The items most needed this time of year are school supplies including backpacks, zip binders (Trapper Keepers), paper, 3-prong folders, spiral notebooks and calculators (scientific and graphing). In addition, school uniforms, gift cards for food, medical and dental services are much needed. Although hygiene items such as shampoo, conditioner, soap, deodorant, hair brushes and feminine products are always appreciated, the most dire need at this time are the school supplies. Click here for more details.
Sponsored by: Florida Baptist Children's Home – One More Child
Donation Locations: FBCH – 1015 Sikes Blvd., Lakeland, FL 33815
Lakeland Magic Offices – 701 W. Lime Street, Lakeland, FL 33815
Details: This summer, FBCH is expanding Before the Bus events to help military families and more families in our communities! We have a minimum goal of 2,000 backpacks filled with school supplies. We will also be providing free physicals, hair cuts, school uniforms and more to the families we are serving.
Donations needed: Everything from backpacks and lunch boxes, to pencils and crayons, to paper and binders and everything else in-between!
Click here for more details.
The Free Teacher Market is a place where Polk County's public school teachers can visit to obtain free supplies for their classrooms and students. This project is administered by the Polk Education Foundation and made possible by donations of supplies and funds from
individuals, business and civic organizations in our community. The store is located at Bartow Middle School, near the 4-way stop. The physical address is: 550 E Clower St, Bartow, FL 33830. Donations are accepted year round at the PEF Office or Teacher Market. For hours and details, please call  863-519-0519 or visit the website. (Call prior to dropping off donations)
Florida Back-to-School Sales Tax Holiday
Scheduled for August 3-5, 2018 – we've got all the details you need to know to save some $$ on your back to school shopping!  These are dates that you can purchase clothing, shoes, backpacks, and school supplies without paying the sales tax (7% here in Polk County). Click here to read the important details for this year's event.
Polk County School Calendar
School begins on Monday, August 13, 2018 and ends on Thursday, May 30, 2019. Get dates for school holidays, Thanksgiving Break, Christmas Break, Spring Break, and more. Click here.
Guide to After School Programs
Find after school care where your kids will be engaged, have fun, and receive homework help during the hours between school and work ending. All of the after school programs on our list provide school pick up. Click here to find after school care.
Huntington Learning Center: Personalized Tutoring Services & Test Prep in Lakeland
Huntington Learning Center has been helping students get the best education possible for almost 40 years. Whether your child is struggling academically or just wants to get ahead, Huntington can tailor a personalized tutoring or test prep program with one-on-one attention that will achieve results. Read More.
Lakeland Mom looks at All Saints Academy
Learn about All Saints Academy, an independent Christian school for ages 2 – 12th grade. ASA has a college prep focus and is conveniently located between Lakeland and Winter Haven. From the small classes and personalized attention to the innovation and unique activities available to students, you'll be impressed! Click here to read about our visit.
Crossroads Christian School
With low student-teacher ratios and and an encouraging, nurturing environment, Lakeland area kids with special education needs are finding success at Crossroads Christian School, and your child can too. Learn more.
If you know of an event or school supply drive not shown here, please leave a comment below and we'll add it to our list.