Kids 5 and younger get into Busch Gardens Tampa AND Adventure Island FREE for all of 2019!
Sign up today to get your 2019 Free Preschool Card and your child will receive free admission to BOTH PARKS from January 2 – December 31, 2019.
In 2018 Sea World & Busch Gardens were both included in the same pass. This year Sea World has a separate Preschool Pass that includes Aquatica Water Park. CLICK HERE to sign up for a FREE year of SeaWorld Orlando.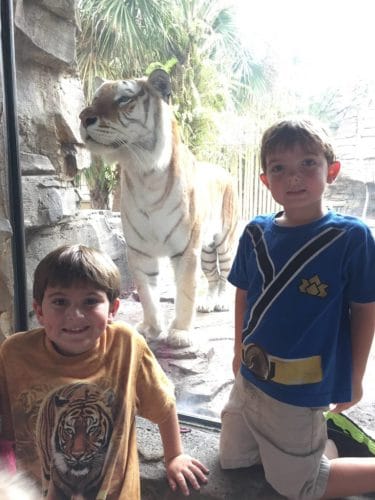 Some of the links in this post are affiliate links, which means we will receive a small commission when you make a purchase by clicking through our links. Your purchase helps support our website and allows us to provide you with all this great local information for free. Read our disclosure policy here.  We only recommend products and activities that we love ourselves.
About the Author: April Mucci
April is the owner of LakelandMom.com. She has lived in Lakeland since age 2 and is passionate about our community and connecting people with local resources. She is a mom to 2 boys and a mini goldendoodle, wife to Matt. You can often find April at the baseball field where she cheers on her baseball loving 10 year old, or home building Legos with her 8 year old. She loves reading, saltwater fishing, and working on Lakeland Mom!