Summer Camp is the perfect time for kids to try something new or improve their skills at a sport or activity they love. We've got more than 80 amazing camps here in Lakeland and Polk County listed in our Summer Camp Guide, but the camps listed below stand out to us for offering something unique and fun with a specific theme.
Our Summer Camp articles include both free and paid listings.
Please check directly with camp organizers for safety protocols, mask requirements, and any last-minute changes. All information on our website is for informational purposes only – we are not qualified to provide health or safety recommendations.
Wake Camp at Elite Cable Park
Do your kids love water activities and being outdoors? Elite Cable Park's Summer Wake Camp might be the perfect fit. Even if your child has never set foot on a wakeboard, they'll be geared up and shredding in no time. Campers will be taught everything from basic fundamentals to advanced tricks over the course of this week-long camp. Camp is designed for all experience levels, ages 9 – 15. Visit the Elite Cable Park website to learn more.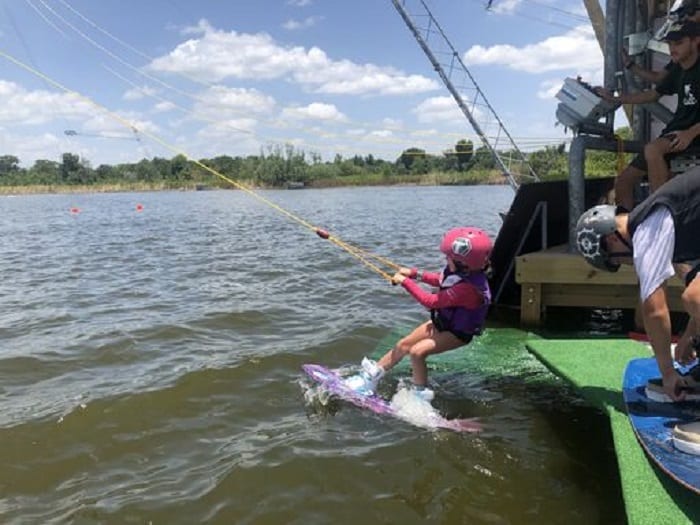 Camp Fire Sunshine Service Learning for Teens
Summer activities for middle and high schoolers are hard to find, but Camp Fire Sunshine has camps to keep them engaged all summer long. Teens in grades 6 – 12 will learn about themselves and the value of giving back to their community. Summer Challenge includes daily service-learning projects that will take students all over central and West Florida, helping out at many different agencies along the way. Nature Quest and CF66 are overnight service-learning "road trips." Camp Fire also offers a popular day camp for grades K-6. Visit the Camp Fire website to learn more.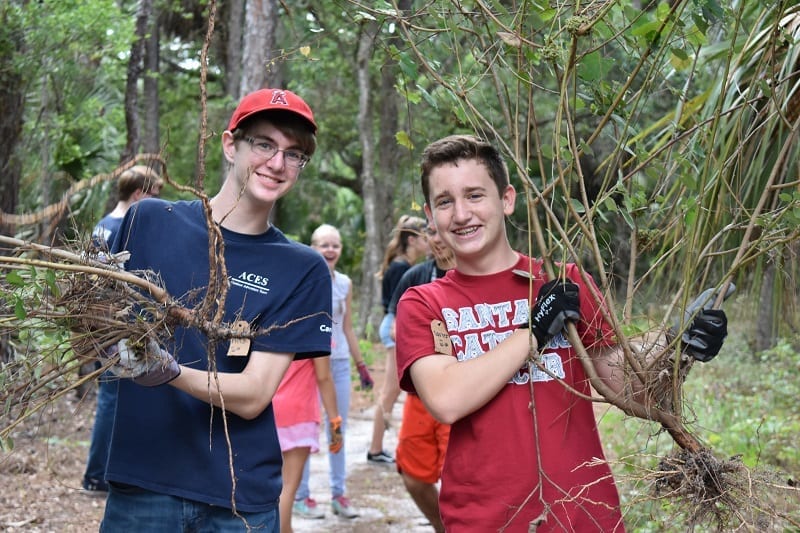 YMCA
The YMCA has a long, rich history of over 100 years in providing top-notch summer camps to parents across the country, and our local YMCA programs in Polk County are no exception. Their day camps for ages 4-12 are their most well-known camps, but they also offer sports camps and aquatic camps. The YMCA is a great option for parents who need summer camp every week but want to give their kids some variety.
Wondering what they offer that we consider unique? Golf camp! YMCA Par 3 is home to The First Tee of Lakeland, a national organization that uses golf to teach youth ages 6-18 life lessons and leadership skills. Visit the YMCA website to learn more.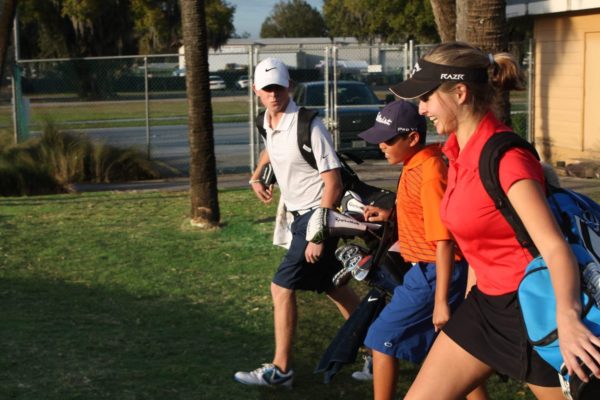 Camp Gilead Overnight Camp
Interested in trying sleepaway camp but don't want to go far? Camp Gilead is located right here in Polk County! This overnight camp is a local favorite that has been providing summer camps, retreats, and Bible Clubs for over 80 years. They offer weeklong sessions based on age groups, from grades 2 – 12. Camp activities include swimming, tubing, crafts, paintball, archery, Bible lessons, and more. Camp Gilead also offers a commuter day camp for grades K – 8. Located in Polk City, just north of I-4. Visit the Camp Gilead website to learn more.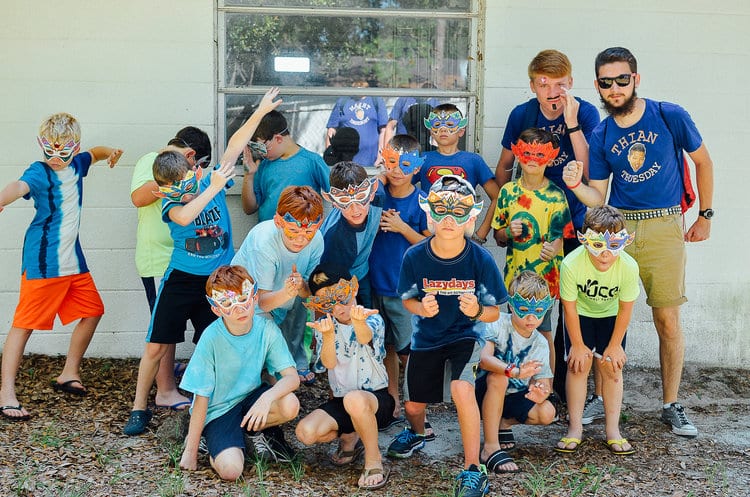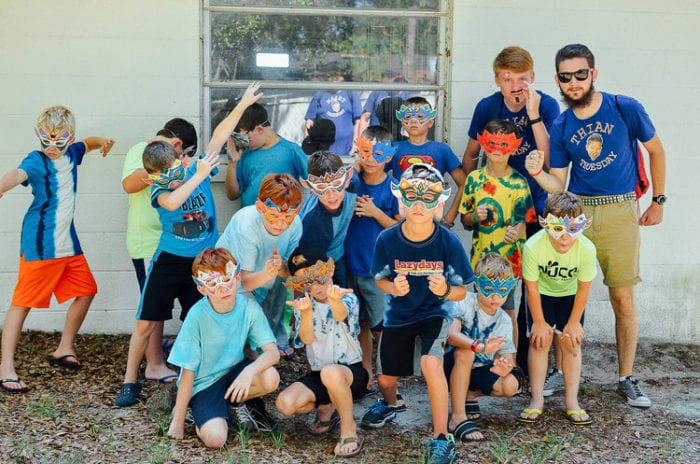 Big Bass Guide Summer Fishing Camp
With so many lakes here in Polk County, fishing camp is a great summer activity! Big Bass Guide is run by Captain Shea Arnold. He has 20 years of experience running guided fishing tours on the Chain of Lakes in Winter Haven as well as other freshwater lakes across Florida (and 4 kids of his own, ages 5-12). At this summer fishing camp, kids will learn boat safety, knot tying, casting, baits and lures, fishing techniques, and more, plus daily boat riding, swimming, and fishing with a professional captain. Visit the Big Bass Guide website to learn more.
Cooking Camp at What's Cooking Lakeland
What could be better than kids who can help in the kitchen?? What's Cooking? offers a summer cooking camp that teaches children about clean eating and cooking from scratch. Campers will develop cooking skills and learn about local foods, restaurants and our natural environment. Camps are open to kids ages 5-13, and each week has a different theme. Visit the What's Cooking? website to learn more.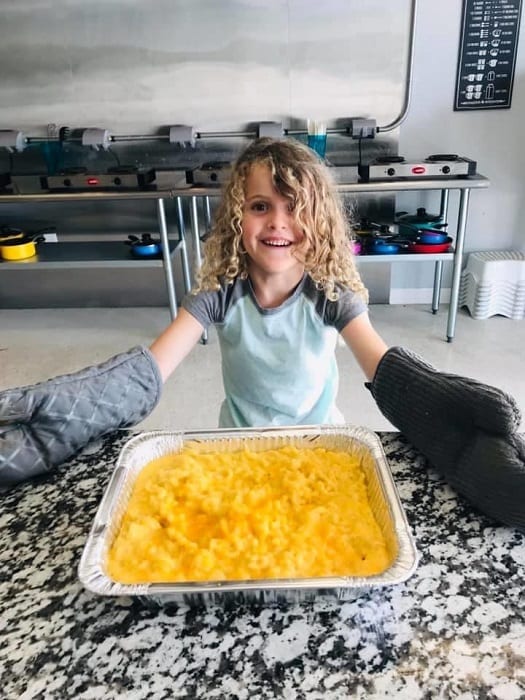 Art Camp at the Polk Museum of Art
If your son or daughter loves to create or has an interest in art, what better place to learn than at our Smithsonian affiliated fine art museum – the Polk Museum of Art. This two-week camp will develop their love and appreciation for the arts. Both half day and full day camps are available for ages 7 – 13, you will pick specific art themes including crafts, digital photography, drawing, jewelry making, and stop motion animation. Visit the Polk Museum of Art website to learn more.
Academic Camps at Learning Resource Center
If you're torn between using the summer to help your child catch up academically or finding a fun summer camp, Learning Resource Center is the answer! Their summer camps for ages 4 and up will provide academic enrichment while having fun. The Learning Resource Center website is under construction, but you can learn more about each camp and find contact information here: Camp Ready, Elementary Camps, Middle School, High School Test Prep.
All Saints Academy
With over 20 camps to choose from, All Saints Academy is offering something for everyone. Some of the unique camps that caught our eye include Circus Camp, Broadway Beginnings Musical Theatre Intensive, and Teen Court for high schoolers. They also offer camps for preschoolers, which can be hard to find. Check out the full list of sports and instructional camps on the All Saints Academy website.
Field Trip Camps
Field trips are a highlight of summer camp for many kids! The chance to visit somewhere fun with a group of friends. These featured summer day camps are known for their fun field trip adventures:
City of Lakeland's Camp Blast
Camp BLAST is the City of Lakeland's highly successful summer recreation program for kids in K – 5th Grade. Camp BLAST offers children endless opportunities for enrichment including weekly trips, onsite games and activities, all for only $400 for 7 weeks. Camp runs June 14 – July 30 from 7:30 am – 5:30 pm. Camp Blast Registration opens in early April, check the City of Lakeland Camp Website for updates.
Family Martial Arts Center
Family Martial Arts Center strives to instill the basic life virtues of discipline, respect, integrity, and confidence. Their Summer Day Camp for ages 4 & up includes TaeKwonDo Classes, field trips, and lots of FUN! Camp runs from 7am-6:30pm, making it ideal for working parents. Visit the Family Martial Arts Center website to learn more.
Minds in Motion
Do you want MORE for your child this summer? Join Minds in Motion summer camp! Camp includes STEAM activities, creative play and imagination rooms, computer stations, video games, outdoor areas, and a new studio for whole-body fitness and theater arts. Weekly field trips may include parks, splash pads, movies, bowling, roller skating, ice skating, Funtasia, and others. Visit the Minds in Motion Website to learn more.
Master Choe's
Join Master Choe's for an action-packed summer camp. Camp includes daily martial arts training, special field trips, enrichment classes, along with group games and activities. Local field trips include Skate World, Gandy Pool, Family Fun Center, Local Parks, with "Mega" trips include Fun Spot Kissimmee, Lake Eva Water Park, Dave & Busters. Visit the Choe's Martial Arts Website to learn more.
You can find a full list of day camps that offer field trips in our Summer Camp Guide.
More Unique Summer Camps in Lakeland + Polk County
Check out the 2021 Summer Camp Guide to see 80+ Summer Camps in Lakeland and Polk County!