Flea markets are popular outdoor markets where vendors set up booths to sell items and visitors can search for unique items to buy. Flea markets are a great place to find deals on clothes, furniture, and other items. Booths at the market sell things like home decor, shoes, tools, electronics, jewelry, antiques, one-of-a-kind items, and so much more. Many flea markets also have a farmers market area where you can find fresh fruit and vegetables, homemade bread, prepared foods, snacks, and other grocery items.
We've got multiple flea markets nearby including the Auburndale Flea Market – International Market World, Lakeland Flea Market – Mi Pueblo, and the Lakeland Swap Shop at Silvermoon Drive-In.
Farmers' markets are another great place to find handmade items, gifts, and home decor. We've got a separate list of Farmers Markets in Polk County to help you find a farmers market near you. For more vendor shopping events, visit our calendar and filter by the Shopping category, check out upcoming Fancy Flea events, and in November and December, you can find an abundance of Christmas markets.
If you love treasure hunting, shopping, or just browsing the vendor booths, spend a morning at one of these flea markets in Lakeland or Polk County.
Silver Moon Drive-In Swap Shop
On Saturday and Sunday the Silver Moon Drive-In Theatre grounds are transformed into the Swap Shop, a bustling flea market where most anything can be bought or sold! Gates open at 5 a.m., and customer admission and parking is free. Enjoy a full breakfast and lunch menu with freshly prepared meals.
Swap Shop Days + Times: Saturday and Sunday from 5AM – around noon.
Location: 4100 New Tampa Highway, Lakeland, Florida 33815
Organizer: Silver Moon Drive-In
Auburndale Flea Market – International Market World
International Market World is a farmers market and flea market in Auburndale. At International Market World you'll find an abundance of farm-fresh produce, vendors, artisans, farmers, and more in addition to its family-friendly activities and shows. There is a circus twice daily on Saturdays and Sundays, at noon and one o'clock, which is free. Come visit the 13-foot alligator on display in the alligator show every Saturday and Sunday at two o'clock. Annual events include the Spirit of the Buffalo Pow Wow and Native American Festival held in January/February each year.
Farmers Market / Flea Market Days + Times: Friday, Saturday, & Sunday – check website for current hours
Location: 1052 U.S. 92, Auburndale, Florida 33823
Organizer: International Market World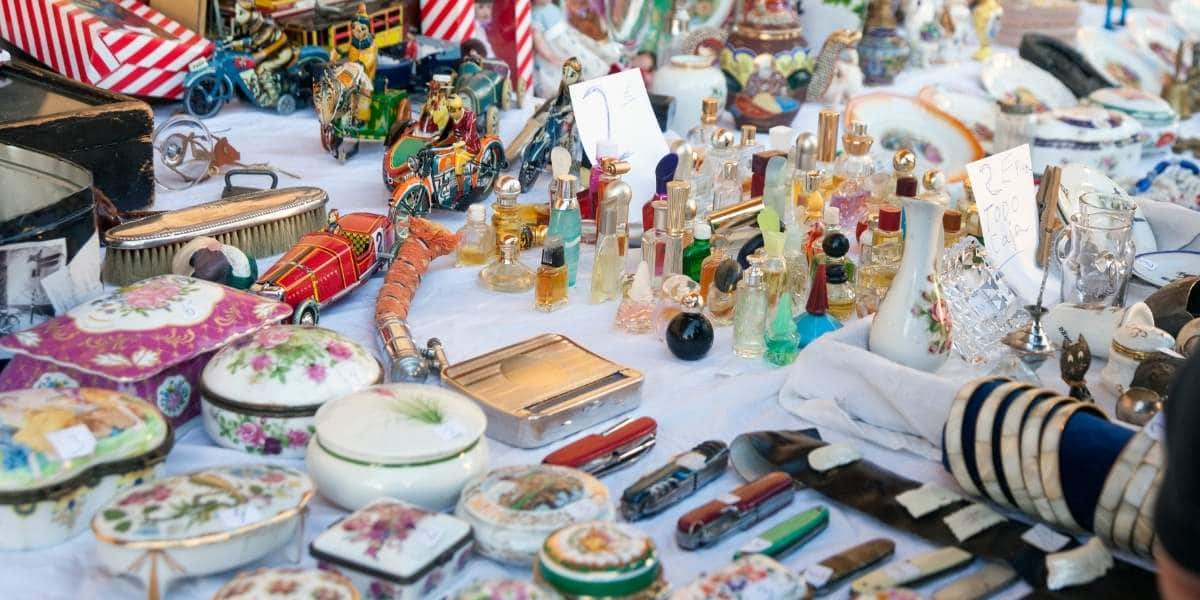 Mi Pueblo Flea Market Lakeland
At the Mi Pueblo Flea Market in Lakeland you'll find fresh fruits and vegetables, clothing, jewelry, accessories, shoes, tools, furniture, toys, and more. There is a picnic area where you can take a break with your family, eating fun-food such as hot dogs, tacos, snow cones, nachos, or Mexican food.
Market Days + Times: Saturday 9am – 4pm and Sunday 5:30am – 4pm. Closing times vary seasonally between 1:00 pm to 4:00 pm, check the website for updates.
Location: 2701 Swindell Road, Lakeland, Florida 33805
Organizer: Mi Pueblo Flea Market
Plant City Farm + Flea Market
The Plant City Flea Market is now open on Wednesday, Saturday, and Sunday with hundreds of vendors selling almost anything you can imagine. New treasures and deals each week.
There is also a Farmers Market on site that is is open 7 days a week. (The Farmers Market is open to the public, however this is a large Wholesale Market with 100+ vendors covering 10 + acres, and only a few vendors sell in small quantities – approximately 90% of the produce is sold to restaurants, grocery stores, and hundreds of fruit & vegetable dealers that sell along the road sides).
Market Days + Times: Flea Market is open Wednesday at 6:30am, Saturday + Sunday at 7am, vendors pack up around 12-1pm.
Location: 708 West Sam Allen Road, Plant City, Florida 33565
Organizer: Plant City Farm & Flea Market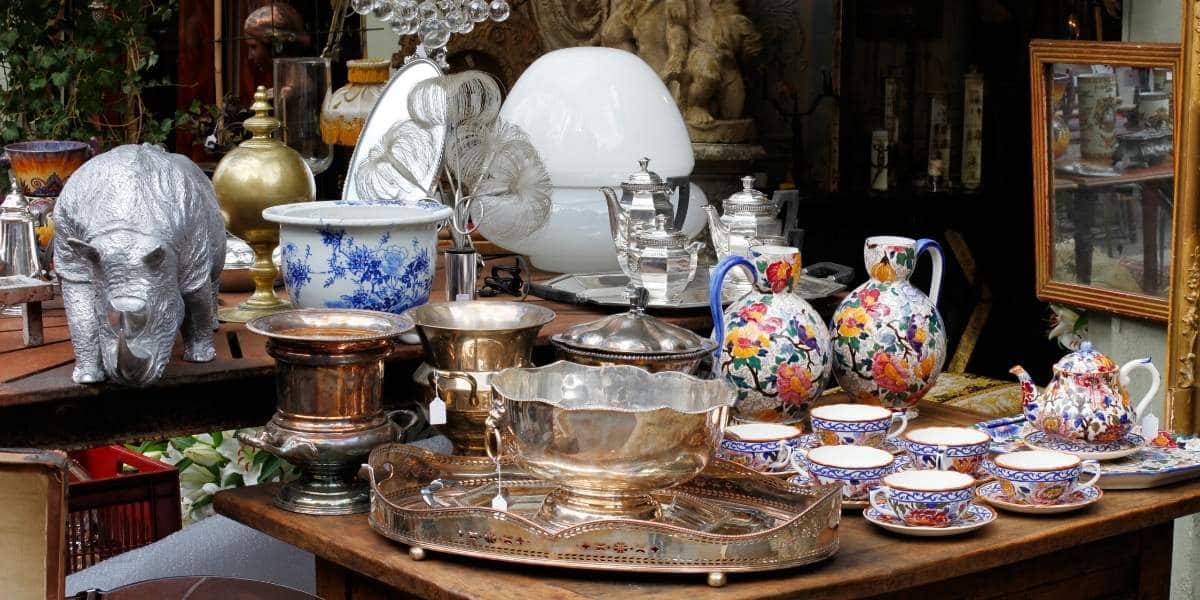 Webster Flea Market
If you really love flea markets, plan a trip to find treasures at the Webster Flea Market that is 45-60 minutes north of Lakeland on 471. It is considered the largest flea market in Florida and is part of the Swap-O-Rama family. The Webster Westside Market has HUGE Flea Markets on Mondays that are Federal Holidays – MLK Day, President's Day, Memorial Day, and Labor Day – with over 1000 vendors.
Market Days + Times: Open year-round every Monday at 9am
Location: 516 NW 3rd St. Webster, FL 33597
Organizer: Webster Flea Market
Renninger's Flea Market + Antique Extravaganza
You can also wander a little further and visit Renninger's Flea Market in Mt. Dora. While it is open year round, the highlight is the Antiques and Collector's Extravaganza held three times a year. Nearly 800 vendors from all over the country come in to set up and sell out in the show field, in the antique center, and under the pavilions. Held 3 weekends a year on a Friday, Saturday, and Sunday.
Days + Times: Renninger's Flea Market is open Every Saturday and Sunday: 8 am to 4 pm. Check the website for upcoming Antiques and Collector's Extravaganza dates.
Location: 20651 US-441, Mount Dora, FL 32757
More info: Renninger's Mt. Dora
Map – Flea Markets Near You
More U-Pick Farms + Farmers Markets