Visiting a local farmers market is a great way to have fun with kids AND teach them about where our food comes from. There is something special about using locally made products, eating fruits and vegetables grown right here in Polk County. We've put together a list of Farmers Markets across Polk County where you can find fresh, local goodies!
Note that some markets do close in the summertime, and inclement weather can also affect operating hours. Links are included below so you can check before you go!
When: Every Saturday Morning from 8am-2pm, except in August

At the Downtown Farmers Curb Market you'll find local produce, local plants & flowers, locally made bread & pastries, herbs, loose organic tea, foods, honey, hot sauce, local artisans, local vendors, and much more! The Downtown Farmers Curb Market is a key component of our vibrant, diverse and exciting Downtown. It is a positive force in bringing people Downtown to purchase fresh produce, plants and local handcrafted items. The 11-month Market (closed in August) is a showcase for the talents and the work of local artisans and local growers. The Downtown Farmers Curb Market is a project of the Lakeland Downtown Development Authority (LDDA).
SNAP/EBT Benefits: At the Lakeland Farmers Market you can use your EBT Card at the market AND double your money up to $40. For any amount withdrawn up to $40, you'll receive a matching amount to use on Florida-grown fruits, veggies, and edible plants. This is done with tokens that can only be used at the Lakeland Farmers Market.  Click here for more details or visit the SNAP/EBT Booth at the Market.
When: Every Wednesday from 10am-2pm
The Farmers Market vendors offer a wide variety of products including produce, dips and soup mixes, jams, jellies, pickles, honey, pies, candied apples, relishes, pecan and peanut brittle, and crafts. The park is also a beautiful spot for a leisurely lunch, and food vendors offer Italian sausage, Philly cheese steaks, hamburgers, Caribbean specialties, and other items.
When: 2nd & 4th Saturday of each month from 9am-3pm, except July & August (* Please note that some of the dates do not fall exactly on the 2nd and 4th Saturdays due to conflicts with other events happening in the city – check website link for dates)

This is a FREE COMMUNITY EVENT that takes place on the 2nd and 4th Saturday of each month in downtown Winter Haven's park blocks. Vendors at this fresh market may include antiques, paint artists, jewelry artists, hand-made soaps, hand-made furniture, balloon artists, local hand-made crafts, local raw honey, local fresh goods, food trucks, great variety of roasted coffee beans, kettle corn, pure natural fresh products, fresh produce and veggies, lots of home-made products from cottage industry, seasonal and locally grown fruits and vegetables, pecan rolls/brittle, boiled peanuts, lots of cold sweet treats and much more. EVERYONE IS WELCOME!
When: 2nd & 4th Saturday of each month from 9am-1pm

Lake Wales Downtown Farmer's Market, sponsored by Lake Wales Main Street, is located in our historic downtown district. We are a local producer only market specializing in locally grown non-pesticide produce and plants, baked goods, cheeses, honey from a local farm, pepper sauce from Florida grove peppers, homemade jams and jellies, award winning BBQ sauces and rubs, and natural pet treats plus a wide range of crafts, jewelry, and clothing.
When: Thursdays from 9am – 3pm. Runs from November 29, 2018 – May 23, 2019
Central Florida's Visitor Information Center (CFVIC) in Davenport will host a weekly Farmers Market from November – May. A variety of vendors are signed on to participate, offering fresh local produce, handmade crafts and more. The CFVIC offers vacation planning ideas for residents and their visiting family and friends, a Florida souvenir gift shop and the availability of discounted attraction tickets for many Central Florida attractions, including LEGOLAND® Florida Resort, the Disney parks, Universal Studios, Kennedy Space Center, Busch Gardens and more.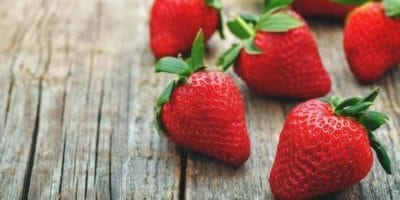 U-Pick Strawberries
(January – April)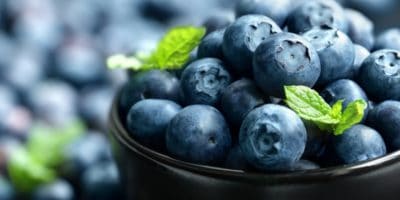 U-Pick Blueberries
(April – May)
U-Pick Peaches
(April – June)