Saturday morning has dawned, and the very same kids of yours who had to literally be dragged out of bed all week in order for them to get to school on time are wide awake, ready and raring to go. Forget that the sun has barely made itself visible outside your window; they're ready to "go do something!"
So what's a parent to do? Yes, some Saturday mornings are for "Netflix and Poptarts" as my daughters like to sing. But some Saturday mornings, the last thing you want to do is to stay at home being reminded that you still need to do All. Of. The. Things.
Enter your Saturday morning solution…the Lakeland Downtown Farmers Market!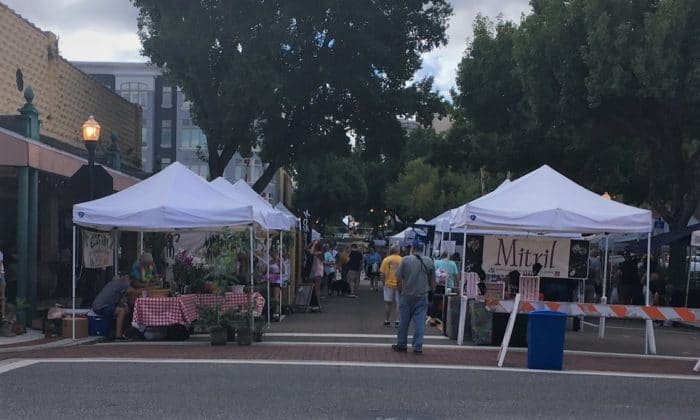 What is the Lakeland Farmers Market?
Far from only fresh produce and plants (which is available in abundance from local growers), the Downtown Lakeland Farmers Market is a treasure trove of free, family fun, and a great way to spend some time together with your kiddos out in the beautiful Florida sunshine. And, it's open every single Saturday year-round (except for August).
Some vendors are there every week, while others rotate, so there is always something new to see! Make a quick stop, or make a day of it. No matter what, you're sure to have fun.
What can you find at our local farmers market?
The variety of offerings available from the Market's 50+ local vendors is a treat for the eyes, ears, and tastebuds. Here is just a sampling of the many fun things you can find at these vendors' booths. Available products include:
Handmade jewelry
Antique glassware
Succulents
Usborne books
Unique wood carvings
Wine slushie mix kits
Handmade hair accessories, aprons, & clothing
Specialty baked goods (including low-fat, reduced sugar, and gluten free)
Food truck
Plants, shrubs, and trees
Collectible rocks
Custom fishing rods
Locally grown fresh produce – fruits & vegetables
Local meats
Local honey
Pet products & accessories
Coffee from local brewers
Kettle corn
Kombucha
In addition, your favorite Downtown Lakeland shops and eateries are also open and ready to welcome you on Saturdays. When we visit the Market, my girls and I also frequent Top Buttons and Scout & Tag.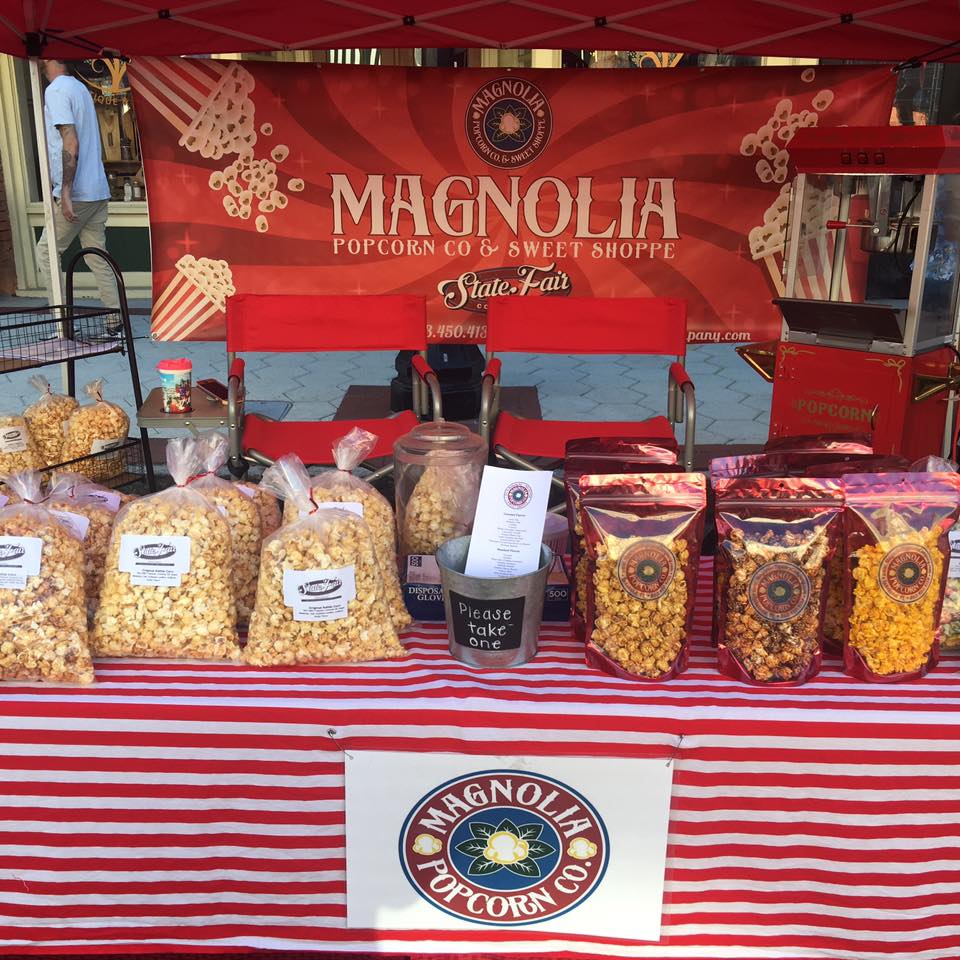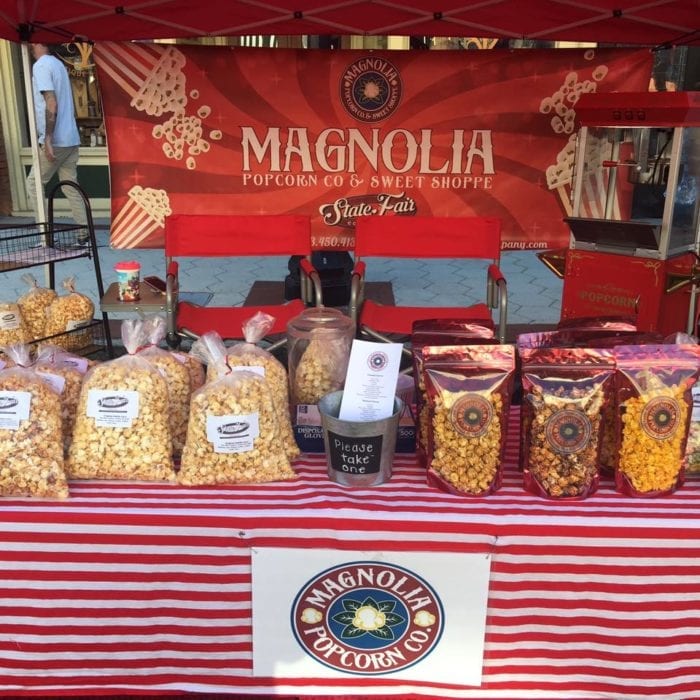 Fun for the Kids
My youngest daughter loves finding (and buying!) handmade hair bows and headbands from the many tents that offer them. They're very reasonably priced, so she gets very excited to count out her money to pay. Plus, trying on rings and bracelets at the craft jewelry tents never gets old!
My oldest is fascinated by the gorgeous workmanship of the African-made baskets (whose proceeds benefit the Take Heart Project of rural Kenya), and the eclectic art of the many local artists, such as the friendly duo who run Bodo Art Works (who create custom illustrations as well as many intricate, original designs).
Both of my girls enjoy digging through bins of interesting rocks at the rock collector's tent, and have gotten geodes for $1 each, which the booth owner gladly split open for them, much to their delight.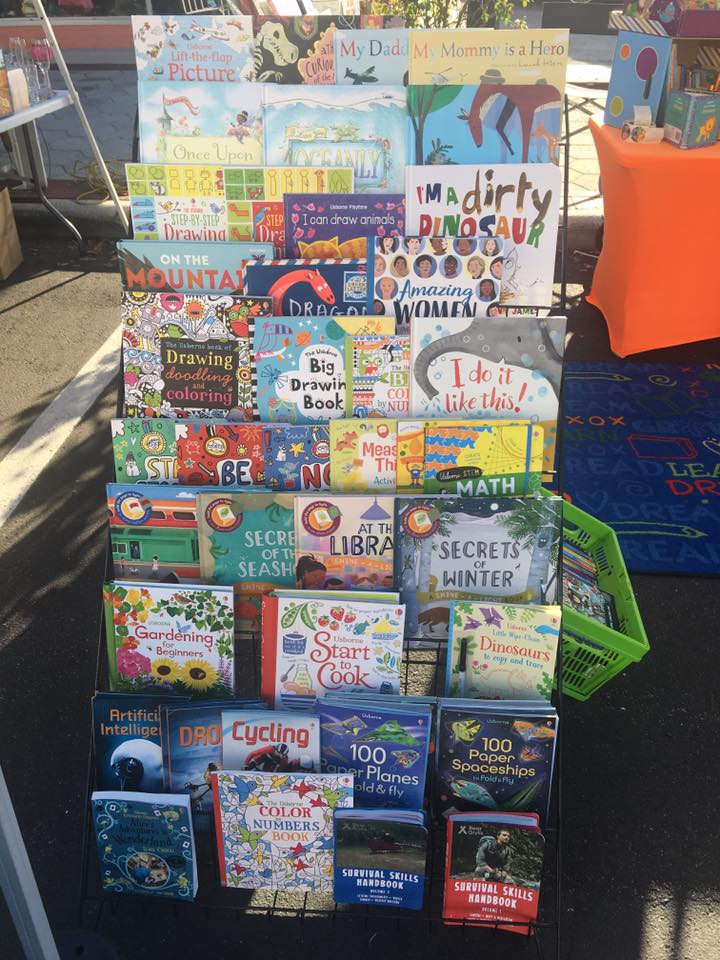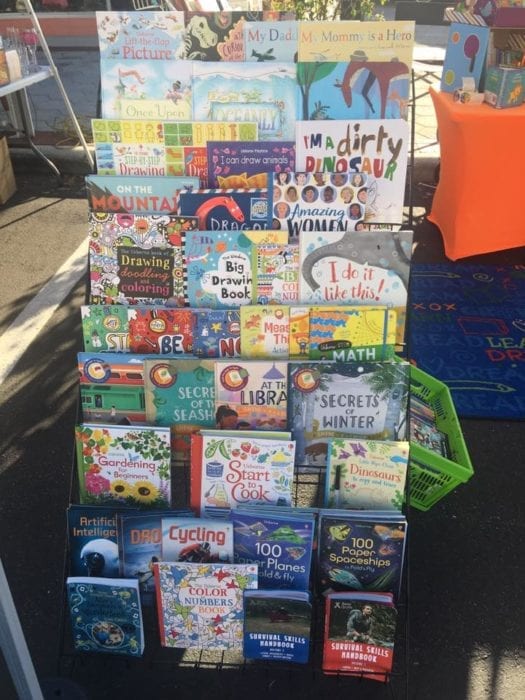 Extra Fun
Some weekends, you'll find entertainers that make the beat go on with live music during the day. The Market often coincides with other events in the downtown area of Lakeland, such Spring Obsession (the Lakeland Rotary Club's annual gardening event), or the Polk Museum of Art's Art Crawl, giving you even more to enjoy while you're in the area. (Tip: Check Lakeland Mom's Calendar often for these events so you don't miss out!
Buying Local & Shopping Small
Supporting local businesses benefits our community in so many ways. In fact, some local businesses that now have brick-and-mortar locations got their start as vendors at the Lakeland Market. Two examples include Born + Bread Bakehouse and Honeycomb Bread Bakers.
Plus, "shopping small" can also be easier on your wallet. Many of the items you can find are comparable, or better, in price than what you might find in corporate stores, and will often be of better quality. And, they'll most definitely be more unique!
More Than Just Stuff to Buy
The entrepreneurs and local artisans at the Downtown Lakeland Farmers Market are some of the most pleasant people you'll meet … they're a wonderful mix of families, couples, friends, and single entrepreneurs from all backgrounds, happy to be part of our community and want you to feel the same way. I have yet to meet a local vendor at the Market that doesn't interact kindly with my kids, whether just saying hello to educating them on how they care for their plants, explaining to them how they make their crafts or their foods, and even giving them samples to try. Even on the days we're not in the market to buy anything, we still enjoy the conversations with new people and learning about the businesses they've created.
Whether you're new in town or Lakeland has been home for as long as you can remember, the Farmers Market in Lakeland FL is one of the best ways to experience the heartbeat of our wonderful community.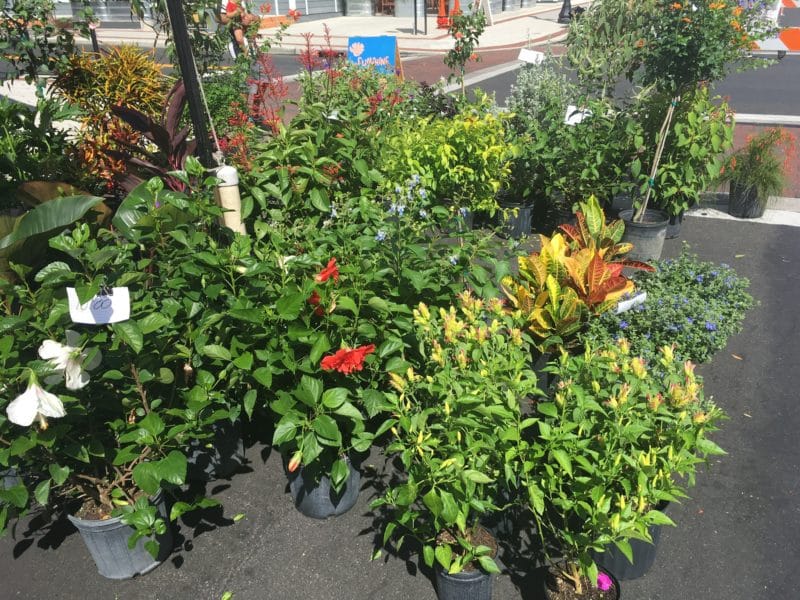 The Details
Cost: Admission and parking are free
Lakeland Farmers Market Hours: Open every Saturday
8:00 a.m. – 2:00 p.m. (September–May)
8:00 a.m. – 1:00 p.m. (June–July)
Closed in August
Location: 200 & 300 blocks of North Kentucky Avenue, Lakeland
Website: https://downtownfarmerscurbmarket.org
Facebook: https://www.facebook.com/FarmersCurbMarket/
Good to Know
Shoppers with SNAP/EBT benefits can stop by the SNAP/EBT booth to get tokens for use on fresh fruits and vegetables. Get the details here.
Parking Tips
The parking garage on the corner of Main and Massachusetts is free to park on the weekend and can give your car a respite from being parked in the blaring sun. But, be prepared to add some time to parking and then leaving, because everyone has the same idea! Free parking is also available on the streets surrounding the market, and within walking distance on the outlying downtown streets.
The Lakeland Downtown Farmers Curb Market is a project of the Lakeland Downtown Development Authority (LDDA).
⭐ Pro Tip: After a trip to the Saturday Market, we often round out the day with a trip to the Lakeland Public Library and one of the many awesome parks in town. (That way by the time we get home, the kids are nice and tired, and have some books to read while I put my feet up!)
About the Author: Stephanie Curl, Contributing Writer
Stephanie is a writer and editor and has worked in the marketing field for her entire career. She has lived in Lakeland since 2005 and loves the family-friendly activities and sense of community that Lakeland offers. Stephanie is married to her high school sweetheart, Edward, and they have two young daughters. She loves classic literature and anything related to Harry Potter…and she's always up for another cup of coffee!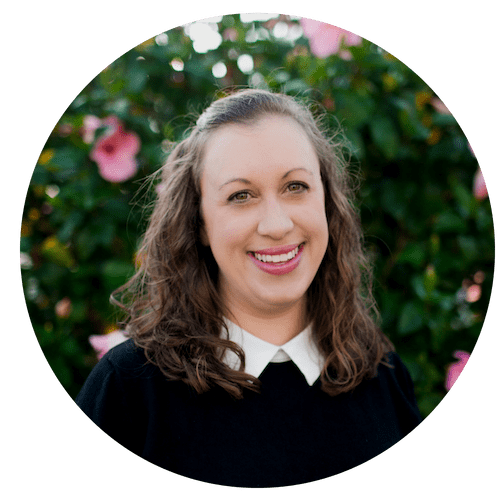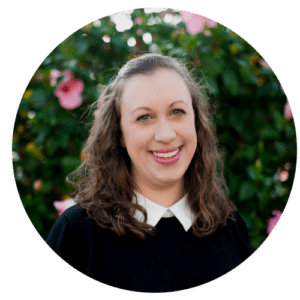 Interested in other Farmers Markets and Fresh Produce in Winter Haven, Polk County and Central Florida?
More U-Pick Farms + Farmers Markets