How great is it that we live right next door to the Winter Strawberry Capital of the World – Plant City, Florida! That means we have an abundance of places for U Pick Strawberries within an hour's drive and it is easy to find somewhere for strawberry picking near you.
Strawberry picking in Florida is a GREAT family activity to do with kids. The berries grow in raised beds on the ground (unless they are hydroponic strawberry plants) so they are easy for kids to reach.
We try to go pick our own strawberries in Tampa / Lakeland / Plant City area every year. Strawberry season in Florida typically runs from December – March, with the Plant City Strawberry Festival as the annual celebration of all things berry!
Don't miss our Strawberry Picking Tips at the bottom of this post, and check out our Blueberry and Peach U-pick Guides, as well as a list of Sunflower Farms. If you're looking for fresh produce, there are also numerous Farmers Markets happening weekly around Polk County, you can find them all in our Farmers Market Guide.
U Pick Strawberries in Central Florida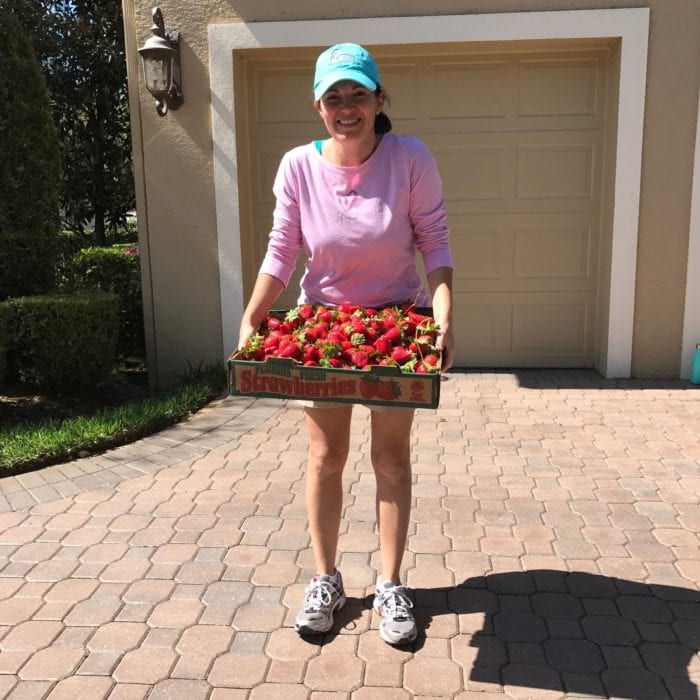 U Pick Strawberry Farms Near Me – U Pick Strawberries Near You – U Pick Strawberries Plant City
---