UPDATED 4/11/20 – How great is it that we live right next door to the Winter Strawberry Capital of the World – Plant City! That means we have an abundance of U-Pick Strawberry farms within an hour's drive. Strawberry picking is a GREAT family activity to do with kids. The berries grow in raised beds on the ground (unless they are hydroponic) so they are easy for kids to reach.
Don't miss our Strawberry Picking Tips at the bottom of this post, and stay tuned for our Blueberry and Peach U-pick Guides coming later this spring. If you're looking for fresh produce, there are also numerous Farmers Markets happening weekly around Polk County, you can find them all in our Farmers Market Guide or in our Directory.
IMPORTANT:
We will do our best to keep an updated list below of who is currently open, however we cannot begin to keep track of ever-changing U-Pick days/hours so a website and/or Facebook page is included for each farm so you can check yourself when you plan to go. (Facebook is typically the best source for updated info)
There are some farms open all season for upick (December – April)
Many farms will not open until their commercial season ends, which is typically in March and is dependent on the weather.
Be sure to pull up the address before you make plans, some of these farms are a 1+ hour drive from Lakeland.
UPDATE SATURDAY – 4/11/20

Farms currently open – check Website/Facebook links for updates: Hunsader Farms (call first), Strawberry Passion Organics

No Updates for 2020: Center Hill Farm, 5K Farms Organic UPick

Closed for 2020: Spivey Farms, JG Ranch, Oak Haven Farms, Pappy's U-Pick, Fancy Farms, Favorite Farms
Directory of U-Pick Strawberry Farms in Central FL
Berry Bay Farms in Wimauma has been on our list in previous years. Unfortunately this farm is now closed due to the death of the owner, per a Facebook post in December 2019.
Map of U-Pick Strawberry Farms in Plant City & Central Florida
U Pick Strawberry Farms Near Me – U Pick Strawberries Near Me – U Pick Strawberries Plant City
Strawberry Picking Tips
Check the Farm's website or Facebook page the day before or day of your visit to confirm hours
Pick early in the morning when it is still cool.
Dress comfortably with closed toe shoes. You WILL be walking in dirt and you will get dirty!
Wear a hat, sunglasses and sunscreen – fields are in the sun. Light colored clothing is best.
Bring your own container, not too deep. Many fields do not keep containers on site.
Take CASH!! Many fields only accept cash.
Strawberries do NOT ripen once picked, so be sure to select firm, ripe berries, and pick them with the leafy green top ON.
Check under leaves as some of the best berries are hiding there.
Berries need to be kept cool once picked, plan your day accordingly or bring ice if you aren't taking them home immediately.
If berries are not used immediately, refrigerate and loosely cover with paper towel or plastic wrap. Do not wash or cut tops until ready to use.
---
If you LOVE all things strawberry, don't miss the Florida Strawberry Festival happening February 27 – March 8, 2020 in Plant City.
Know of a farm in Central Florida offering Strawberry U-Pick hours? Contact us and we'll add them to our list.
U-Pick Guides & Farmers Markets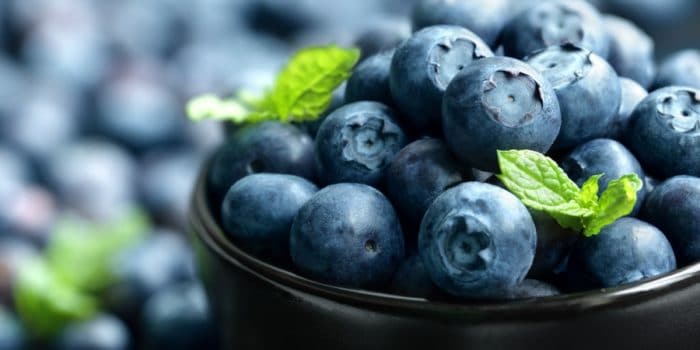 U-Pick Blueberries
(April – May)
U-Pick Peaches
(April – June)