Lions, tigers, and bears… OH MY! Central Florida has an abundance of attractions where you can get up close and personal with wild animals. Drive thru safaris, zoo programs, private tours, exotic animal feedings, and more. Whether you want to hold a sloth, zipline over alligators, pet a llama, or feed a giraffe, we can help you find zoos and safaris in Florida.
Wondering which is the best?? We polled local moms to see which of these are their favorites and here are the results:
Best Zoo: ZooTampa
Best Safari: Safari Wilderness and Wild Florida
Best place to see Alligators: Gatorland
Interested in fish, sharks and dolphins? Prefer animals that are a bit more tame? We've got a separate list of Aquariums in Central Florida as well as Farms + Petting Zoos near Lakeland.
Safari Wilderness
Located right here in Lakeland, Safari Wilderness is an outdoor adventure unlike any animal encounter we have ever experienced before. It is natural, it is peaceful, and nothing like a zoo or theme park. Watching the animals roaming freely beside you on this Lakeland safari adventure will be a memory to last a lifetime!
On your Safari adventure you may see eland, red lechwe, sitatunga, waterbuck, Grant's zebra, Watusi cattle, barasingha, axis deer, fallow deer, water buffalo, nilgai, and more. (No clue what these are? See photos in our full Safari Wilderness post). You can experience Safari Wilderness as a drive thru safari in your own vehicle, in a customized safari vehicle, by ATV, on a camel, in a kayak, and they offer safari camping for the ultimate splurge. (It is also one of the best places I've been on school field trip!)
🐾 Unique Add-On Experiences: Feed Ring-Tail Lemurs, Feed Guinea Pigs, Premium Cheetah Encounter
🐾 Learn More: Safari Wilderness Article + Photos
🐾 Safari Wilderness | 10850 Moore Rd. Lakeland, FL 33809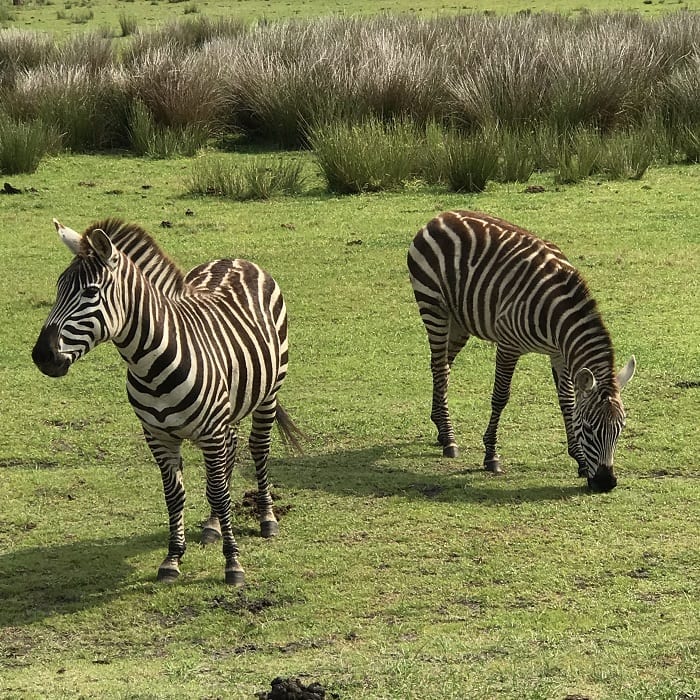 Giraffe Ranch
Go on a safari at Giraffe Ranch in Central Florida. It is not a zoo or theme park, it is a licensed working ranch that specializes in exotic species as well as domestic cattle, a wildlife preserve where giraffes and other animals have space to roam. In addition to giraffes you may see zebra, bongo antelope, otters, lemurs, hippos, pere' Davids deer, warthogs, monkeys, and more. Options include a drive-thru Safari in your own vehicle or the ranch's 4WD vehicles, an off-road Segway tour, walking with a llama, or ride on camelback.
🐾 Unique Add-On Experiences: Otter Feeding, Ring Tail Lemur Feeding, Rhino Encounter, Giraffe Encounter, Cheetah Encounter
🐾 Giraffe Ranch Website | 38650 Mickler Road, Dade City, FL 33523
Wild Florida
At Wild Florida, you can take a drive through safari, ride an airboat, meet lemurs and sloths, and see huge alligators all in one location. There is a petting zoo, playground, and a tree canopy boardwalk the entire family will enjoy. For an added bonus, take "slothies" when you sign up for a sloth encounter.
🐾 Admission + Add-On Experiences: Admission options vary, you can purchase tickets for a single experience (Airboat Tour, Drive Thru Safari, Gator Park, or Animal Encounter), or opt for a Wild Florida Adventure Combo Ticket
🐾 Learn More: Wild Florida Drive Thru Safari Article
🐾 Wild Florida Website | 3301 Lake Cypress Rd, Kenansville, FL 34739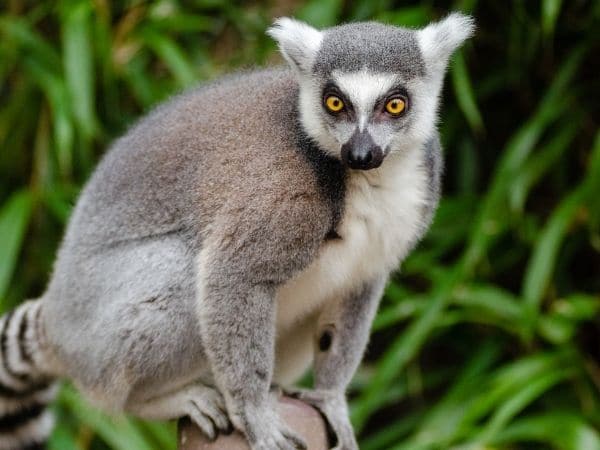 ZooTampa at Lowry Park
ZooTampa at Lowry Park is home to over 1100 animals and a variety of animal habitats that cover 5 realms – Asia, Africa, Wallaroo, Primates, and Florida natives. Feed a giraffe, touch a stingray, see a sloth in the aviary, and watch the penguins, hippos, rhinos, orangutans, panthers, and more.
In addition to animals, ZooTampa has 6 rides, a splash pad, petting zoo, and lorikeet aviary. Formerly known as Lowry Park Zoo, ZooTampa holds special events year round including Creatures of the Night at Halloween, Christmas in the Wild, and Noon Year's Eve. Local moms tell us they love having an annual pass for ZooTampa!
🐾 Included with Admission: All animal exhibits, Wildlife Connection Shows + Keeper Chats, All Rides, Safari Tram Ride, Splash Pad and Water Play area
🐾 Unique Add-On Experiences: Up-Close Animal Encounters & Feeding Experiences (Giant Tortoise, Manatees, Rhinos, African Elephant, African Penguins, Giraffes, Koalas), Wildlife Explorer Quest Powered by TRAKID
🐾 Zoo Tampa at Lowry Park | 1101 W Sligh Ave, Tampa, FL 33604
Central Florida Zoo and Botanical Gardens
The Central Florida Zoo is home to unique animals including Florida black bears, llamas, alpacas, fossas, sloths, lemurs, and many more. The Zoo offers a variety of in-park experiences, such as keeper chats, shows, and other encounters. Don't miss the Insect Zoo and Reptile House, the Children's Petting Zoo, or the Zoo Splash Pad. For a small additional cost you can feed a giraffe or get up close and personal with a rhino.
🐾 Included with Admission: All animal exhibits, Barnyard Buddies Children's Zoo, Keeper Chats, Tropical Splash Ground
🐾 Unique Add-On Experiences: Seminole Aerial Adventures Zipline Courses, Giraffe Feeding, Rhinoceros Encounters
🐾 Central Florida Zoo | 3755 W. Seminole Blvd. Sanford, FL 32771 (Orlando)
Gatorland
There isn't a better place to see thousands of alligators and crocodiles of all sizes than Gatorland, Florida. Be sure to check the schedule – the shows and entertainment are your chance to see some of the largest alligators in the world in action. After your gator adventure, you can also visit the petting zoo, rare white leucistic alligators, FreeFlight aviary, watch an animal show, and if you're really brave take the screaming gator zip line over the alligators. Be sure to stop at the entrance and get a photo with the huge gator mouth!
🐾 Included with Admission: Animal Exhibits, Alligator and Crocodile habitats, Boarwalk over the gator marsh, Gator Shows, Allie's Barnyard Petting Zoo
🐾 Unique Add-On Experiences: Screamin' Gator Zip Line, Adventure Hour Gator Feeding, Gator Night Shine Tours, Trainer-for-a-Day, Stompin' Gator Off-Road Adventure
🐾 Gatorland Florida | 14501 S Orange Blossom Trl, Orlando, FL 32837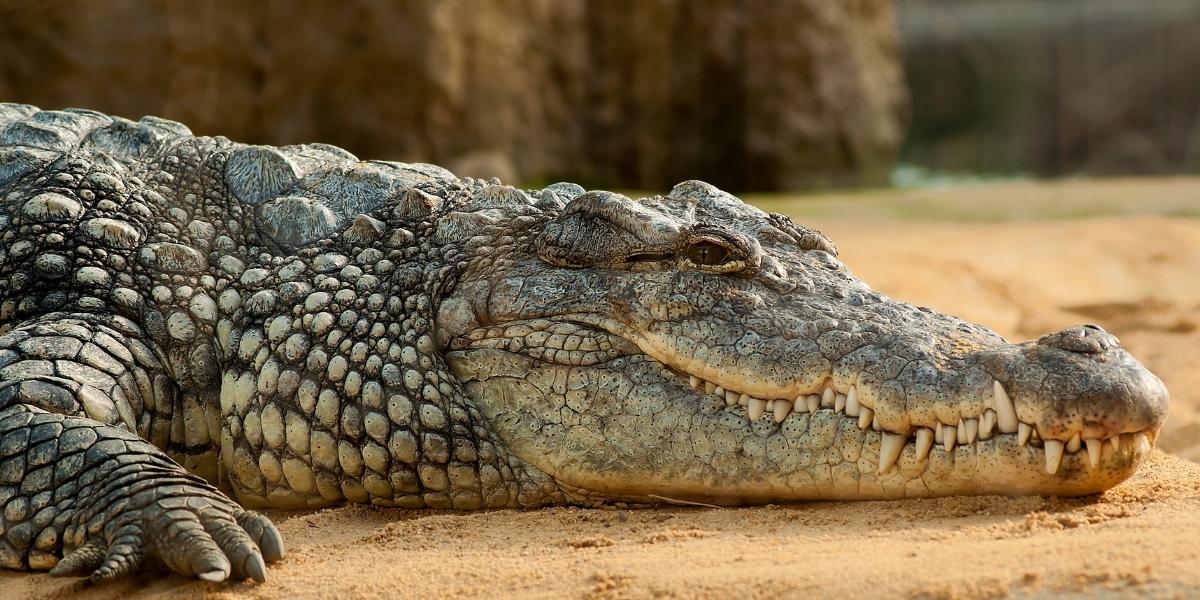 Sarasota Jungle Gardens
Plan a trip to Sarasota Jungle Gardens, an original Florida "tourist" attraction, perfect for kids who love birds, reptiles, and animals in general. This family-owned Florida attraction is home to more than 200 native and exotic animals including birds of prey, many different species of parrots and macaws, primates, small mammals, lemurs, porcupines, dozens of snakes, lizards, iguanas, alligators, crocodiles and other reptiles – many of them rescued or donated – including Florida's noted pink flamingos. All nestled within 10 acres of lush tropical landscaping connected by winding jungle trails. Check out the schedule and don't miss the daily shows including a jungle bird show, reptile encounter, and wildlife show.
🐾 Included with Admission: All animal exhibits, Daily Shows, Petting Zoo, Jungle Playground
🐾 Unique Add-On Experiences: Hands-On Animal Encounters + Experiences – animals include Parrot/Macaw, Alligators, Albino (white) Alligators, Aldabra Tortoise, Reeve's Muntjac Deer
🐾 Sarasota Jungle Gardens | 3701 Bay Shore Road, Sarasota, FL 34234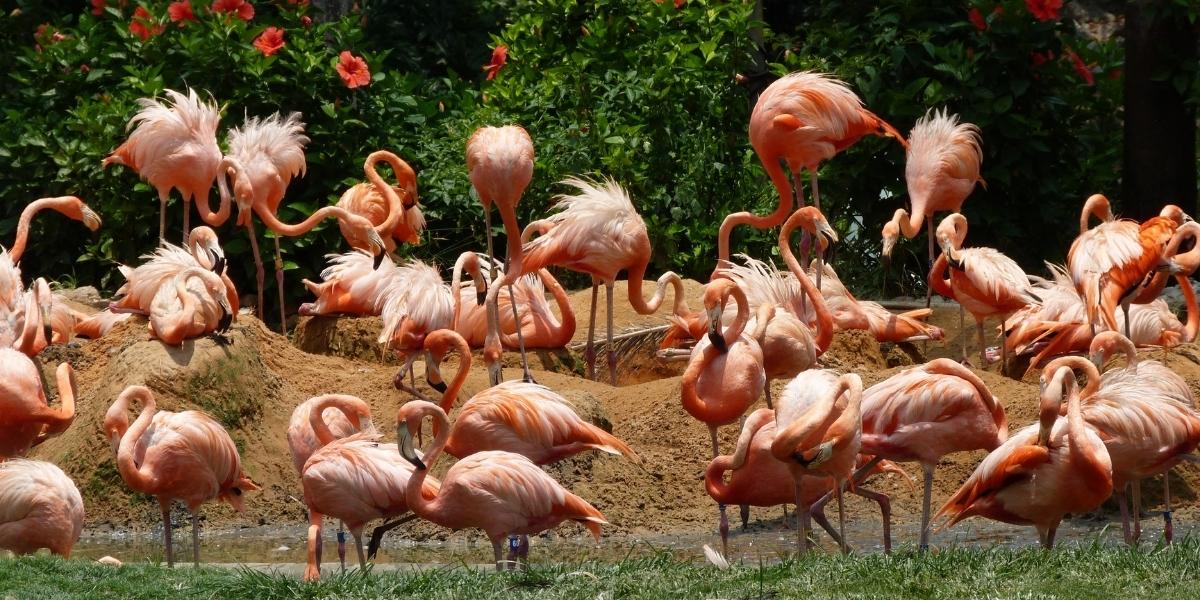 Amazing Animals
If you're looking for a unique animal experience or a chance to meet a sloth, check out Amazing Animals. This animal sanctuary in St. Cloud isn't open to the public but they do offer private tours starting at $50 per person. Tours usually last around an hour and a half. There are multiple photo opportunities and hands on encounters during a private tour, including the opportunity to get up close and personal with animal ambassadors including snakes, lizards, goats, pigs, donkeys, capybaras, and sloths.
🐾 Amazing Animals | 4235 Rambler Ave., St. Cloud, FL 34772
Croc Encounters
Croc Encounters is a reptile park and educational wildlife center in Tampa, FL designed to help increase public awareness about reptiles in the wild. Guided tours in the sanctuary are available to give you an up-close look at crocodiles and other reptiles as well as some hands-on activities and photo ops. Reptiles at Croc Enounters include snakes, lizards, turtles, amphibians, and of course crocodiles. They do host birthday parties and summer camps.
🐾 Included in Admission: Admission is by reservation only. Guided Tours include a 1.5 –2 hour guided tour through the sanctuary with an up-close look at crocs & other reptiles, feeding demos, photo opportunities, and more.
🐾 Croc Encounters | 8703 Bowles Rd., Tampa, FL 33637
Audubon Center for Birds of Prey
The Audubon Center for Birds of Prey is a great place to visit if you eagles, owls, falcons, and all things bird. Located west of Orlando, the Center is the premier raptor rehabilitation facility in the eastern United States. Raptors treated at the Center include hawks, owls, kites, falcons and eagles. In addition to birds of prey, it also cares for vultures, taking every opportunity to educate the public about these very valuable members of the stork family. The Audubon Center has over 20 species of raptors and vultures on display, plus educational exhibits and a butterfly garden.
🐾 Helpful Tips: An average visit lasts approximately 1 hour. All visitor areas are all outdoors, so dress and make plans accordingly.
🐾 Audubon Center for Birds of Prey | 1101 Audubon Way, Maitland, FL 32751 (Orlando)
Map – Zoos Near You + Safaris Near You
Travel + Day Trips
Check out our Travel + Day Trips Guide for more articles on travel with kids, day trip ideas, places to go in Central Florida, and more.