Mother's Day… A day to celebrate all of the women who have done the amazing / terrifying / wonderful / exhausting / beautiful / challenging / blessed work of raising children! A day celebrated with gifts, cards, special activities, time off, a meal together, and more.
In 1914, Woodrow Wilson signed a proclamation designating Mother's Day, held on the second Sunday in May, as a national holiday to honor mothers. Here we are over 100 years later celebrating all of you AWESOME moms out there!
We polled our Facebook readers and asked what moms REALLY want for Mother's Day. The most popular answers:
a full night of sleep / get to sleep in / a nap
massage / spa day
quiet time without being bothered
to be lazy / no household responsibility
a maid/clean house
mimosas (brunch optional)
a day out with the family
a day where someone else is in charge / makes all the decisions
ATTENTION DADS. MEN. SIGNIFICANT OTHERS.
If you're reading this looking for ideas, see list above. Seriously, these are things moms actually want.
We also know the moms out there wouldn't mind a special activity planned by someone else and a meal they don't have to cook… SO, we've got ideas for activities to do with mom, places to make crafts for mom, unique places to find gifts, and a list of local restaurants and Mother's Day events near you in Central Florida.
Mother's Day is Sunday, May 14, 2023
Mother's Day Events and Specials in Lakeland + Polk County
Mother's Day Brunch: Lakeland
We'd highly recommend calling to check on reservations, especially for restaurants with Mother's Day Brunch near you. These events feed from our calendar.
More Brunch / Lunch / Dinner Ideas
♥ Local breakfast treats can be found at Charlie's Mini Donuts, Hole in One Donuts, Uncle Nick's Bagels, Reececliff, and Fat Jack's.
♥ Head to a Downtown Lakeland Restaurant for lunch or dinner – The Purple Onion, Bay Street Bistro, Black & Brew, or Mitchells are all great choices.
♥ In the mood for Italian? Scarpa's Italian, Il Forno, and Palace are our favorites.
♥ Take mom out for a beverage at Swan Brewing. It is family-friendly!
♥ Find somewhere with live music or entertainment
♥ Dads – take Mom on a date! Use our list of Date Night ideas to find other adult things to do and romantic restaurants.
Unique Mother's Day Gift Ideas
You likely know where to find flowers or buy a spa/pedicure/massage gift certificate, so we're going to skip the obvious here and give you a few unique gift ideas and places to shop where you might find specials for Mother's Day.
♥ Give mom the gift of a Friends of Bonnet Springs Park membership or even buy a personalized brick at the park
♥ Purchase a one-of-a-kind gift at the Polk Museum of Art's Mayfaire-by-the-Lake – you'll find jewelry, artwork, prints, garden decor, ceramics, and other unique items that make great gifts for mom.
♥ The Shop at Polk Museum of Art has a variety of unique gift items to choose from. Open all weekend during Mayfaire!
♥ Instead of flowers, give a unique plant from The Nectary, Austin's Backyard Garden, or The Green House Garden Store.
♥ Shop Local – find unique gifts at local stores like Scout & Tag, Rafa Natural, Traditions Unlimited, Gaines, Babe's Shoes & Apparel, or Stationary Loft.
♥ Order an Edible Arrangement for the fruit/chocolate covered strawberry lover.
♥ Wash her car or have it detailed
♥ Get all your shopping done in one place – Lakeside Village has a variety of gift stores including Anna's, Books-A-Million, Francesca's, Versona Accessories, and Yates & Hagan. (FREE PHOTOS – visit Lakeside Village on Thurs, May 11 or Friday, May 12 for a free professional photo – learn more)
♥ You can also find homemade items and local goodies at the Downtown Lakeland Farmers Market on Saturday morning.
♥ Give her tickets to an upcoming event at the RP Funding Center, Theatre Winter Haven, or Lakeland Community Theatre.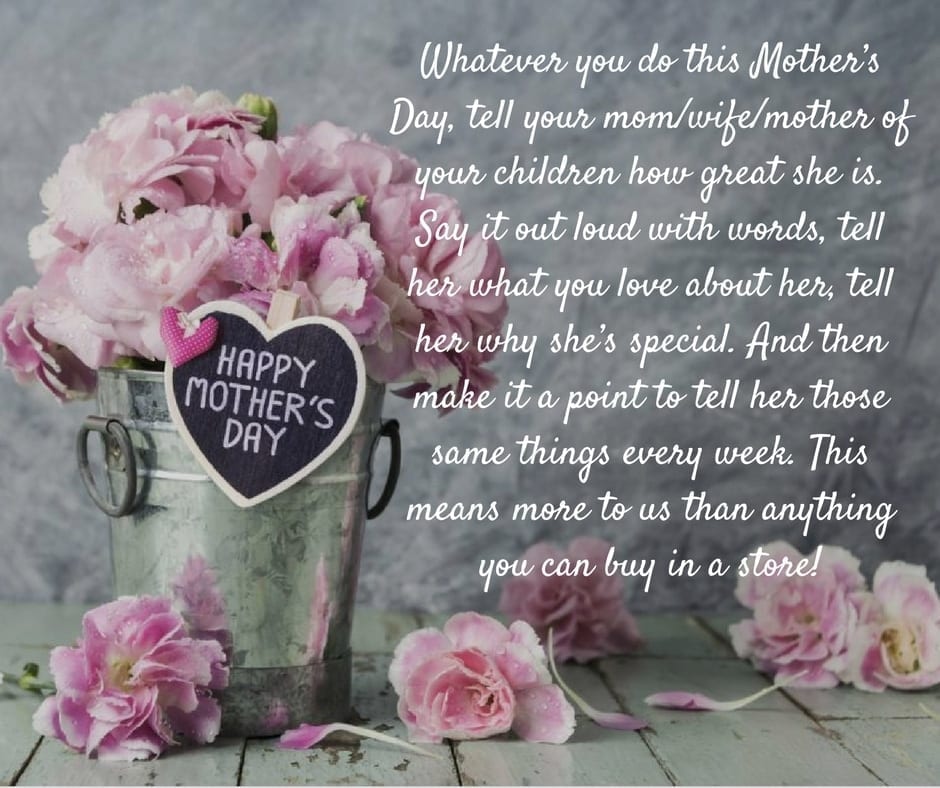 Spring Activities Guide
Check out our full Spring Activities Guide for more things to do in Lakeland, Polk County, and Central Florida from January – May. BBQ Festivals, Valentine's Day, 5k races, seasonal events, annual favorites, SUN 'n FUN, Easter Egg Hunts, Mother's Day, and more.