Mother's Day…  A day to celebrate all of the women who have done the amazing / terrifying / wonderful / exhausting / beautiful / challenging / blessed work of raising children! A day celebrated with gifts, cards, special activities, time off, a meal together, and more.
In 1914, Woodrow Wilson signed a proclamation designating Mother's Day, held on the second Sunday in May, as a national holiday to honor mothers. Here we are over 100 years later celebrating all of you AWESOME moms out there!
We polled our Facebook readers last year and asked what moms REALLY want for Mother's Day. The most popular answers:
a full night of sleep / get to sleep in / a nap
massage / spa day
quiet time without being bothered
to be lazy / no household responsibility
a maid/clean house
mimosas (brunch optional)
a day out with the family
a day where someone else is in charge / makes all the decisions
ATTENTION DADS. MEN. SIGNIFICANT OTHERS.
If you're reading this looking for ideas, see list above. Seriously, these are things moms actually want. 
We also know the moms out there wouldn't mind a special activity planned by someone else and a meal they don't have to cook… SO, we've got ideas for activities to do with mom, places to make crafts for mom, unique places to find gifts, and a list of local restaurants and Mother's Day Specials.
Activities with Mom & Deals at Lakeland area attractions
♥ Visit Mayfaire by-the-Lake – Lakeland's outdoor art festival along the shores of Lake Morton, happening Saturday and Sunday. Check out our post for tips on attending with kids.
♥  Take the entire family for a night out at Lake Mirror – Saturday night beginning at 5:30pm is the Mayfaire Saturday Night Party with live music, food trucks, and fireworks.
♥  Bok Tower – Free admission is offered to all mothers on Mother's Day! Treat Mom to a beautiful day at the Gardens with live carillon concerts at 1 p.m. & 3 p.m. and special menu selections in the Blue Palmetto Café.
♥  Golf at Family Fun Center – Moms Golf FREE all day on Sunday, open Noon-10pm
♥  Art Centric Studio Painting Classes – Get your creative juices flowing at Art Centric Studio. There is a Mommy & Me painting classes on Saturday, May 11 morning. Registration required, seats limited. Visit Art Centric Studio's website to register.
♥  Lakeland Escape Room is offering $5 off for Mother's Day – use code 5Mom2018
♥  Visit a U-Pick Blueberry Farm or a U-Pick Peach Farm – check out our list to find a farm near you!
♥  Plan a picnic at Circle B Bar Reserve – be sure you pack a tablecloth, napkins/paper towels, utensils, food, drinks, and wear walking shoes to explore the trails after you eat.
♥  Take mom for a sweet treat – we've got a full list of local ice cream and dessert places in our Sweet Treats & Frozen Eats Guide.
♥  Plan an ice cream party at home – be sure you get her favorite ice cream flavor, along with toppings, whipped cream, and cherries.
Lakeland Tropics Soccer FREE TICKETS for Mother's Day
Happy Mothers Day from your Lakeland Tropics and Lakeland Mom! In honor of mothers day, we are offering moms 2 FREE TICKETS to the home opener, Saturday May 12th vs. Next Palm Beach Academy courtesy of LakelandMom.com! Kickoff is at 7pm. To claim your tickets, visit the link below.
You likely know where to find flowers or buy a spa/pedicure/massage gift certificate, so we're going to skip the obvious here and give you a few unique gift ideas and places to shop.
♥  Purchase a one-of-a-kind gift at the Polk Museum of Art's MIDFLORIDA Mayfaire-by-the-Lake – you'll find jewelry, artwork, prints, garden decor, ceramics, and other unique items that make great gifts for mom.
♥  Order an Edible Arrangement for the fruit/chocolate covered strawberry lover.
♥  Wash her car or have it detailed
♥  Shop Local – find unique gifts at local stores like The Shop at the Polk Museum of Art, Scout & Tag, Rafa Natural, Traditions Unlimited, Arteology, Babe's Shoes & Apparel, Hattie's Branches, or Stationary Loft. You can also find homemade items and local goodies at the Downtown Farmers Curb Market on Saturday morning.
♥  Give her tickets to an upcoming event at the RP Funding Center, Lakeland Community Theatre, MIDFLORIDA Credit Union Amphitheater, Straz Center in Tampa, Dr. Phillips Center in Orlando, or other event venue.
Brunch / Lunch / Dinner Ideas
We'd highly recommend calling to check on reservations, especially for restaurants with Mother's Day Specials. We love to support local businesses, so you'll only find local restaurants on the list below, maybe even a few you didn't know about!
**These events are from 2018 – we are waiting on updates for 2019**
♥  Nineteen61 is hosting brunch for Mother's Day, every mom will receive a complimentary mimosa.
♥  Red Door Lakeland is having Brunch from 11am-2pm Sunday, call 863.937.9314 for reservations.
♥  Frescos in Downtown Lakeland is offering a Mother's Day Brunch Buffet Sunday from 9am-2pm in their downstairs event area. Reservations are required and can be made by calling 863-608-1347. (Walk-ins welcome upstairs in the dining room)
♥  Masons Live is offering FREE brunch for moms from 11am – 1pm, then 1/2 price from 1pm – 3pm.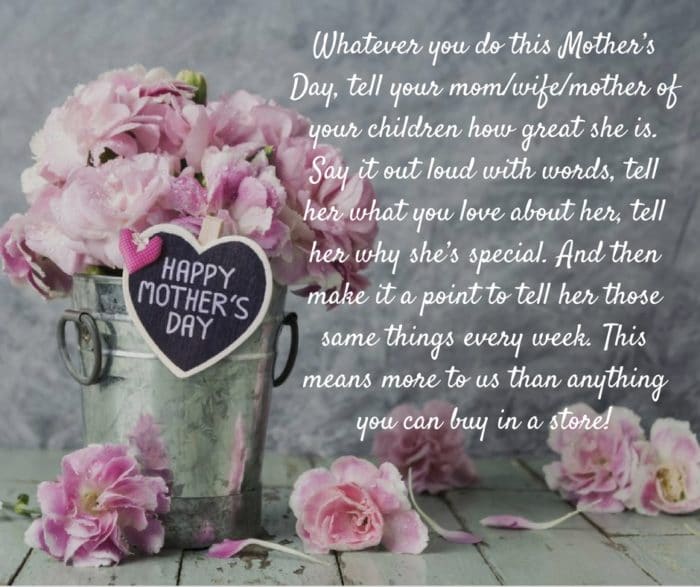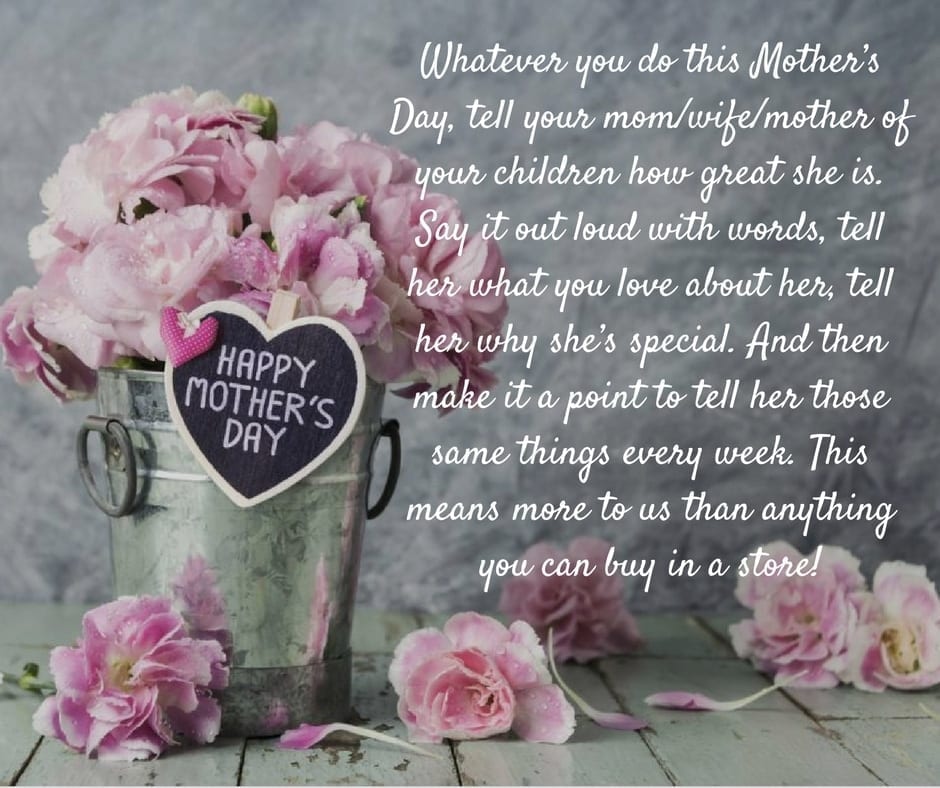 About the Author: April Mucci
April is the owner of LakelandMom.com. She has lived in Lakeland since age 2 and is passionate about our community and connecting people with local resources. She is a mom to 2 boys and a mini goldendoodle, wife to Matt. You can often find April at the baseball field where she cheers on her baseball loving 10 year old, or home building Legos with her 8 year old. She loves reading, saltwater fishing, and working on Lakeland Mom!