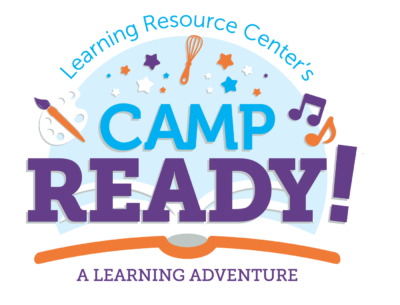 1021 Lakeland Hills Boulevard
Lakeland
Florida
33805
US
Camp Dates
Four weeks during the summer months; Dates vary by site. (See below)
Camp Hours
3-4 hours each weekday morning, varies by location. Check website for dates/times/locations.
Registration Type
Weekly Registration, Other
Ages
Students entering or repeating Kindergarten
Price
$25 per session (4 week sessions)
Camp Description
This successful summer program prepares rising and repeating kindergartners for academic success. Through hands-on, experiential learning centers, students experience learning that is FUN! With art, music and movement, cooking, and reading readiness centers, Camp READY! builds pre-reading skills while also providing a safety net to allow children more time to continue motor, social and cognitive development. On average, LRC's Camp READY! students demonstrate growth of seven months from pre- to post-assessment.
Program Goals: To build pre-reading and kindergarten readiness skills through experiential learning centers which include art, music and movement, cooking, and reading readiness
What: Awareness: 47 sounds; Vocabulary: Receptive and Expressive; Participation: Cooperative Learning Groups; Reinforcement: Following Directions
How: Highly-qualified teachers will lead the exciting parade of themed rich language-laden lessons with movement and music, color and art, taste and cooking, providing learning opportunities for parent involvement at camp and at home.
Cost: $25.00
June 4-June 28, 2018
Monday-Thursday, 8:15 a.m.-12 p.m.
Frostproof: Frostproof Elementary, 118 3rd St.
Ft. Meade: Lewis Elementary, 15 S. Oak St.
Lake Wales: Polk Avenue Elementary, 110 E Polk Ave.
June 6-June 28, 2018
Monday-Thursday, 8 a.m.-12:15 p.m.
Mulberry: Kingsford Elementary, 1400 Dean St.
June 11-July 3, 2018
Monday-Thursday, 8 a.m.-12:15 p.m.
Bartow: Floral Avenue Elementary, 1530 S Floral Ave.
Haines City: Bethune Academy, 900 Ave. F
July 5-July 27, 2018
Monday-Friday, 8:30-12 p.m.
Lakeland North: Family Fundamentals, 1021 Lakeland Hills Blvd.
Lakeland South: St. David's Episcopal Church, 145 E. Edgewood Dr.
Winter Haven: All Saints Academy, 5001 FL-540
Winter Haven: Public Education Partnership (PEP) Center, 203 Ave. R NE
Please note, there will be no camp on Tuesday, July 4.